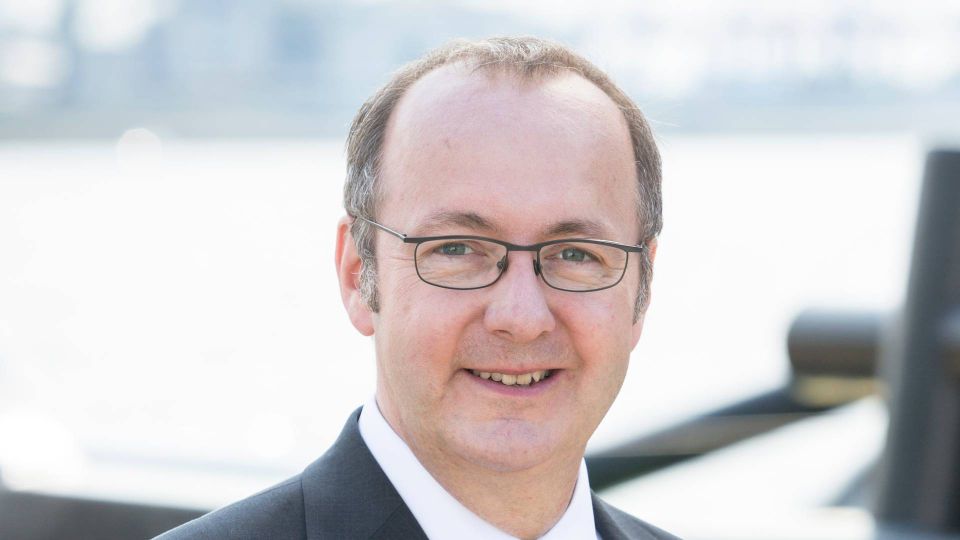 If you find yourself walking in the streets of Hamburg during these months, and you run into well-dressed businessmen speaking with distinct American accents, there is a good chance that they represent equity funds or some of the fund's numerous financial consultants.
International equity funds and foreign investors are in the midst of upending the ownership conditions in Germany's maritime industry, which controls the 4th largest commercial fleet and largest container fleet in the world, and the effect is going to send ripples out into the far reaches of the global commercial fleet.
An era in which container ships for years have been predominantly German-owned and chartered to shipowners and operators both in Germany and abroad seems to be definitively over after six years of crisis in the international shipping industry.
It is a culture change if you meet an external investor in the office every day, demanding to see the figures and inquiring about the business.
Do you want to stay up to date on the latest developments in International shipping? Subscribe to our newsletter – the first 40 days are free
For many years ships were financed through KG structures, with equity invested by regular German citizens attracted by the booming container shipping markets, in close collaboration with very active German ship financing banks, some of them fully or partially state-owned.
Is this going to change German shipping? Yes, says Ralf Nagel, CEO of the German Shipowners' Association.
Is the crisis in international shipping since 2008 a downturn the likes of which the maritime industry has experienced before in the last 200 years?
No, says Ralf Nagel, who uses the German word Kreuzsee to describe the situation German shipowners and operators currently find themselves in. The word designates a ship in rough seas being hit by waves from all sides, and a phenomenon that can simultaneously create chaos, while not being without risk for a ship.
The financial challenge
"The shipping business is experiencing one of its most severe crises in recent history. This crisis is characterised by low charter rates, low freight rates and tonnage overcapacities over a long period of time. At the same time, the shipping industry's most important partners are withdrawing from the shipping business: banks that used to offer financing services for ships and shipbuilding have to cope with the shipping crisis as well as the aftermath of the financial crisis. They are faced with new regulations and higher common equity requirements."
"The situation is further complicated by new international and regional environmental regulations which require massive technical modifications to the fleet in service. And finally, soaring fuel costs are forcing shipowners to upgrade their fleets and reorganise their ship operations. Given this economic environment the key question is how shipping companies can generate funds for retrofitting existing ships and ordering eco-optimised new-buildings, when banks are reluctant to support us due to stricter regulatory requirements on their own side."
According to Ralf Nagel the current financial difficulties caused by the long crisis represent the biggest challenge faced by German shipowners and operators in the coming years. Shipowners will now have to find new sources of financing to replace the German banks and – not least – the thousands of private investors engaged in limited partnership companies, the KG companies, which due to the shipping boom of the past and attractive return of investment rates during those days supported by the tonnage tax model have been financing ships for German as well as foreign operators for many years.
And the list of traditional shipping companies and family businesses is extensive, featuring names such as Claus-Peter Offen, Peter Döhle Schiffahrts-KG, Hamburg Süd, E.R. Schiffahrt KG, Rickmers Reederei KG, Bernhard Schulte GmbH & Co. KG, and many more.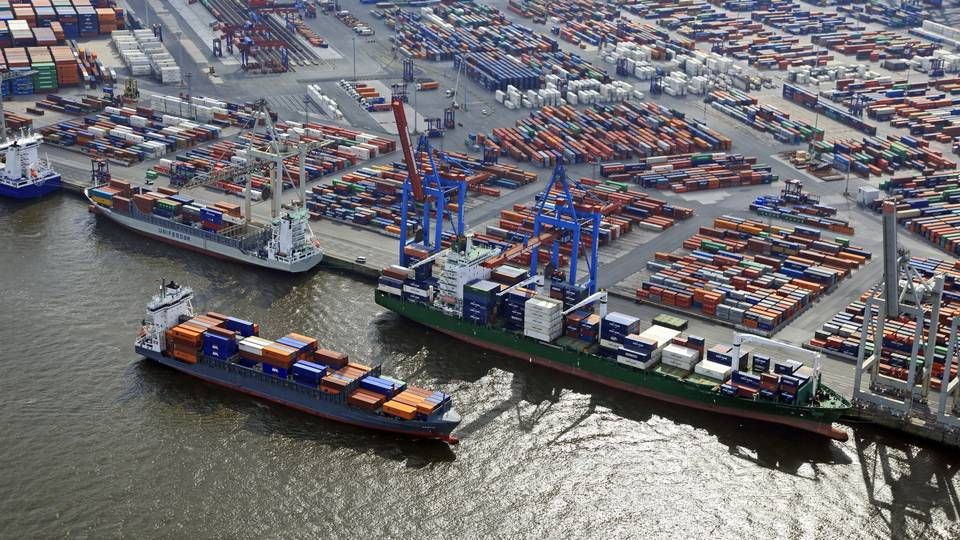 Ahead of the beginning of the financial crisis in 2008, German banks and KG companies supplied financing for a large part of the global commercial fleet, making Germany one of the world's biggest owners, especially in terms of container ships.
Today this business model is but a mere shadow of its former self, with hundreds of insolvent KG companies. However, Nagel points out, financial constraints and overcapacities had their impact on ships, but the small and medium-sized shipping companies, typical for the German landscape,have proven very resilient. Thus, the market is in transformation.
Increased transparency
Ralf Nagel talks about a new era, a structural change that will lead to additional requirements going forward in terms of increased transparency in German shipping companies, which are – in most cases – family-owned and family-run.
"It is a culture change if you meet an external investor in the office every day, demanding to see the figures and inquiring about the business," says Ralf Nagel, who – in spite of a new era in German shipping – is not concerned about the future or Germany's position as one of the world's largest shipping nations.
Today, the industry is facing a different situation and has lessons to be learned from the challenges in ship financing.
Do you want to stay up to date on the latest developments in International shipping? Subscribe to our newsletter – the first 40 days are free
"German shipping companies continue to be market leaders when it comes to ship management expertise. Many medium-sized companies have been building knowledge and gathering experience through 100 years and more. A typical German shipping company is owned and run by a family seeking to pass the business on to their descendants in a good shape one day. This perspective ensures a long-term responsible business strategy."
Lessons to be learned
"Today, the industry is facing a different situation and has lessons to be learned from the challenges in ship financing. This will require much more openness and transparency in the future in all business matters. Some shipping companies have already been able to successfully tap intonew sources of finance, for example by attracting institutional investors, or by issuing bonds."
Ralf Nagel stresses that German shipping includes a vast undergrowth of small and mediumsized companies, which have spent generations performing excellently in areas such as ship management, crewing, technical management, and education. But in many cases there was rather limited necessity to develop sophisticated financial reporting structures and apply innovative financial instruments because access to loans from banks and to equity from KG investors was often smooth.
"That's why today many SMEs find themselves in a situation where they have to find new sources of financing, and that's the core of the challenges German shipping is facing. If you don't invest, you die," says Ralf Nagel, pointing to the capital markets in New York, London, Singapore and Oslo as the capitals to which German shipping looks and moves today. Many companies need to top up their own equity to finance new projects together with the banks.
"No one – including the banks – should underestimate the creativity and family-and-friends networks many of our SMEs can benefit from."
New maritime policy
Maritime covenant with the federal government The German government coalition, led by Chancellor Angela Merkel, formulated a new maritime policy in late 2013, in which the government announced to refrain from introducing specific national and European regulations in the shipping industry, leaving the decision-making regarding standards for shipping to global initiatives in the UN's maritime body, the IMO. The government furthermore commit to support the German maritime sector when all ships operating in the Baltic Sea and the North Sea will have to reduce sulphur emissions from the ships' fuel, starting on 1 January 2015, either by installing exhaust cleansers, the scrubbers, or by switching to low sulphur, but far more expensive fuel, or by switching to natural gas. For German as well as other ships operating in the Baltic Sea and the North Sea ECA area, these requirements bring significant costs.
Help the industry
Numerous surveys, including one performed by ShippingWatch, have shown that a vast majority of carriers in the Baltic Sea and the North Sea – with a few exceptions such as DFDS, which is installing scrubbers on several of the carrier's ships – will choose to burn low sulphur marine gas oil for the time being, which costs approx. 50 percent more than the fuel used by the ships today.
The German Shipowners' Association has praised the federal government's maritime strategy.
"If the politicians in Brussels want European shipowners to act as pioneers regarding environmental standards and climate causes, they have to help the industry if they want it to survive in Europe. That's why it's important to look at the possibilities of state support and other initiatives,"says Ralf Nagel.
Like other shipowners' associations, VDR has used harsh words to warn that transport customers will switch their cargo from ships to the European roads once the new requirements make shipping activities in the Baltic Area far more expensive.
VDR President Michael Behrendt, CEO of Hapag-Lloyd until summer 2014, has called this development extremely alarming and stated that this fear is far from unrealistic, as the road network along the Baltic Sea is exceedingly well developed in several regions. According to the carriers, the EU's decision about the Northern European so-called ECA zone, and the lack of financial support from the EU coffers, were made after the EU spent years supporting the transfer of goods from increasingly trafficked roads to the more environmentally friendly transport by sea.
Fighting for German ownership
The top item on the agenda for the German Shipowners' Association in 2014 is the new financial reality in German shipping, which until now has been spared a major collapse among management and ship brokerage firms. And for the German Shipowners' Association, headquartered in Hamburg, the top priority is to keep the commercial fleet under German ownership, also after the crisis, in light of recognizing that the financial difficulties will continue to have a serious effect on the country's maritime cluster.
Do you want to stay up to date on the latest developments in International shipping? Subscribe to our newsletter – the first 40 days are free
Ralf Nagel is confident that Hamburg Inc – the term used in shipping circles to refer to the Hanseatic town in northern Germany due to the massive presence of management and brokerage firms, along with other expert enterprises related to international shipping such as maritime law firms, tax advisers, ship financing banks together with the second-largest port in Europe – can remain an important hub for European shipping.
Close-knit network
"Hamburg will keep its prominent place among major maritime capitals of the world. We have a very strong and close-knit network among all shipping-related businesses. And we'll continue to have that, but in the long term we should open ourselves up more to the world, strengthening our international image. The intense competition between maritime capitals all over the world is challenging but we are confident that the German maritime cluster will remain competitive if we have the necessary political support on the national as well as on the European level."
This article is also included in the latest version of the printed ShippingWatch magazine, issued this week.
The rise and fall of German shipping
HSH Nordbank preparing new large divestments
Banks' sales of Torm loans could hurt German banks
German carriers in bln USD deal with Chinese bank