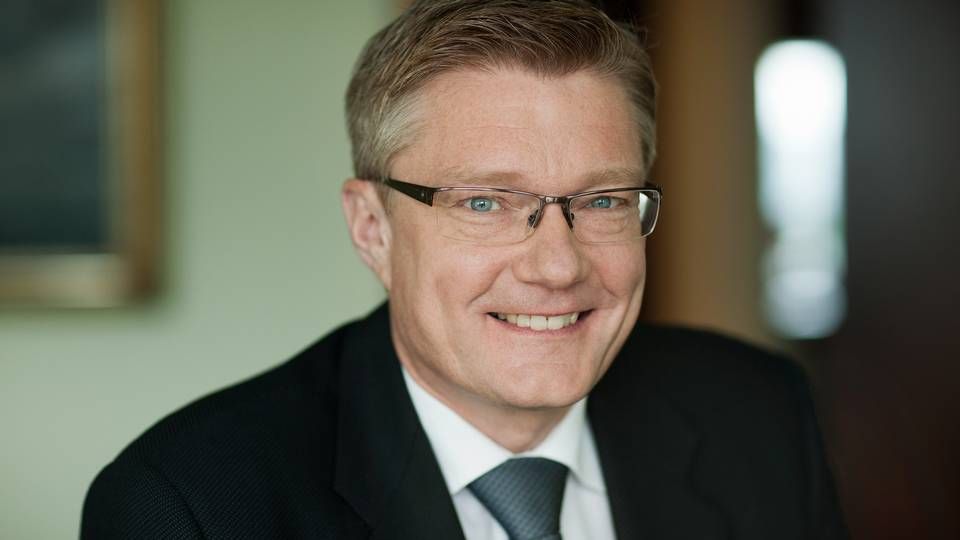 When Germany's two biggest container carriers, Hapag-Lloyd and Hamburg Süd, in December 2012 announced negotiations concerning a potential merger, leading analyst agencies estimated that the move would lead to a strong and completely logical constellation, where Hamburg Süd with its historically strong position on the reefer routes to South America could supplement Hapag-Lloyd's network on the major, though crowded and volatile routes between Asia and Europe.
But the negotiations, between family-owned and traditionally reserved Hamburg Süd - which is part of the Oetker family's business empire – and the Hapag-Lloyd ownership, which includes the city government of Hamburg as well as Klaus Michael Kuehne of Kuehne & Nagel, collapsed during the spring of 2013.
Speculations have flourished since then about whether Hamburg Süd would look for other potential collaborations similar to the one discussed with Hapag-Lloyd, but a rare interview with Hamburg Süd's senior executive, Danish Peter Frederiksen, who joined the carrier in 2008 as Head of Sales & Marketing, Customer Order Management and Region Europe, reveals that the carrier has no immediate plans to pursue new constellations. Since 2012, Peter Frederiksen has been a member of the Executive Board of Hamburg Süd.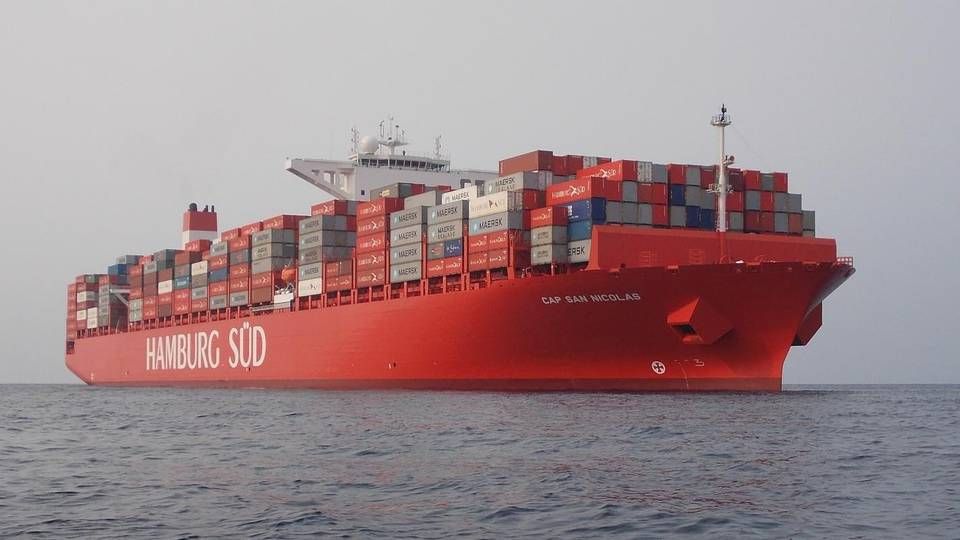 "We review our strategy regularly, so that we are able not only to maintain our market position as one of the leading North-South carriers, but also to build on it. As we are currently very pleased with our existing partnerships, we are not considering any other cooperation at the moment. Nonetheless, we have sufficient flexibility to react to a changing market, and to assess new options," Peter Frederiksen tells ShippingWatch.
In the coming years we will stick to our strategy as a quality carrier, and at least grow with the market.
Do you want to stay up to date on the latest developments in International shipping? Subscribe to our newsletter – the first 40 days are free
Hamburg Süd, currently the most specialised carrier on Latin America, where a significant part of the revenue comes from the massive reefer market – a market that has not been subject to the rate fluctuations as seen on Asia-Europe – is expected to face increasing challenges from rivals such as Maersk Line, which has as global reefer market share of around 25 percent and thus holds a considerable market share in South America as well. Add to this the new merger between Hapag-Lloyd and Chilean CSAV.
"We have over 140 years of experience in the North-South slings and during this time we have successfully overcome numerous challenges. And the good thing is that, in retrospect, we have emerged from all crisis stronger than before. Therefore, in the coming years we will stick to our strategy as a quality carrier, and at least grow with the market. To ensure this, we are investing in modern ships, containers and optimised IT technology. On the other hand, we continue to reduce our costs – both at sea and onshore," says Peter Frederiksen.
For us, the reefer market is a real market for the future. We are already one of the top-five carriers in the reefer segment.
And judging by its newbuilding programme alone, Hamburg Süd seems to be preparing for increased competition on the carrier's Latin American home market, which in light of Brazil is considered one of the major growth and consumer markets going forward.
Maersk and Hamburg Süd challenged in South America
"For us, the reefer market is a real market for the future. We are already one of the top-five carriers in the reefer segment. Our new ships in the "Cap San" class are intended to further improve this position. At 9,600 TEU, they are not only the largest ships ever built for Hamburg Süd, but they are also equipped with 2,100 reefer slots."
"This means they are ships that currently have the largest reefer capacity in the world. At the same time, as well as the traditional 20 and 40-foot containers we have a broad range of special containers, in particular in the reefer sector with which we are able to meet individual customer requirements. In addition, as from the first quarter 2014 we are adding 6,500 new reefer containers that not only allow for a precise regulation of temperature, but – in compliance with our sustainable environmental philosophy – also have the lowest energy requirements on the market."
Hamburg Süd currently has over 103 container ships and 458,000 containers. Hamburg Süd's management team hired Peter Frederiksen in 2008, after he had spent 25 years with Maersk Line serving as, among other things, Head of Liner Operations in Asia, followed by North America/South America and by Chief Commercial Officer for the Danish carrier, as well as Group Senior Vice President.
At Hamburg Süd he started out as Regional Director of Europe, the Mediterranean, the Middle East, and India/Pakistan, before joining the carrier's Executive Board in 2012.
Hamburg Süd beats Maersk Line on reliability
Looking forward to the coming years, Peter Frederiksen estimates that container carriers will have to prepare for a significant rate pressure and overcapacity in the global fleet.
The container industry has experienced historically low freight rates for a long period of time. In light of this, how do you view the development in the coming years?
"As long as demand and capacity remain out of sync, in my opinion the industry must get used to the problem of "rate pressure" being a part of their daily operations – and also that earnings for most shipowners remaining unsatisfactory. If to adapt capacity to markets, including a temporary lay-up of surplus tonnage – for example in low seasons."
The container industry is going to see the establishment of new and bigger alliances during 2014 with P3 and expanded cooperation within the G6 and CKYH, the three major alliances. How would you describe this development?
"Considering the constant pressure on freight rates and financial results in the liner sector, I think it is quite understandable that container lines should take all possible measures to reduce their operating costs, and to secure the lowest possible and fully competitive cost levels."
---
This article is featured in the latest edition of the ShippingWatch print magazine, out now.
---
Do you want to stay up to date on the latest developments in International shipping? Subscribe to our newsletter – the first 40 days are free
The transformation of Hamburg Inc
The rise and fall of German shipping