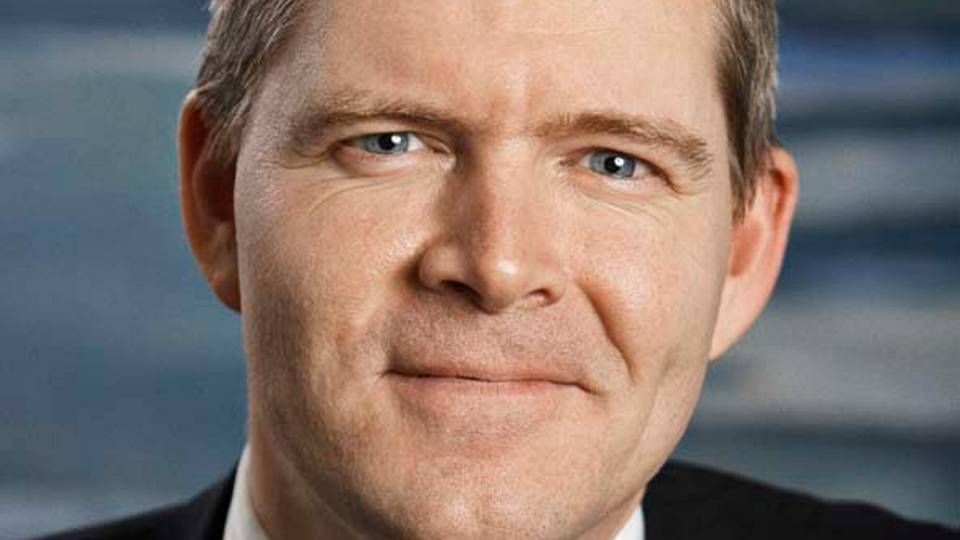 Maersk Tankers CEO Morten Engelstoft will soon be able to present a combined strategy for the Maersk Group's fifth core business unit, Services & Other Shipping.
Last year the Maersk Group combined the four business units Maersk Tankers, Svitzer, Maersk Supply Services, and Damco in the new core unit, and after Morten Engelstoft in late 2013 was named CEO of Services & Other Shipping, a key focus point has been to develop strategies for the four business areas.
There is not much doubt about the objective, namely ensuring that all four businesses contribute positively to the ambition of achieving a combined operating profit of USD 500 million by 2016. But there is also the question of how to distribute investments among the four companies.
The Executive Board meetings
Morten Engelstoft points out that there is no doubt that Services & Other Shipping has been granted core business status on equal footing with the other four core business units in the Maersk Group: Maersk Line, APM Terminals, Drilling, and Oil.
"Services & Other Shipping is one of the Group's core business units. This is an important signal to send to employees, that these are four companies that we want to be in and invest in," says Morten Engelstoft. This also implicates means that he participates in all the Maersk Group's Exectuive Board meetings, as a non-member however.
Do you want to stay up to date on the latest developments in International shipping? Subscribe to our newsletter – the first 40 days are free
He wants the final strategy to be completed before commenting further on how the resources will be prioritized in the individual companies, but the goal of achieving a profit of USD 500 million is set in stone, even though this figure is ambitious and "no walk in the park," as Engelstoft says.
Two are making turning profits
Two of the companies, Svitzer and Maersk Supply Service, are turning solid profits and are approaching the Maersk Group's general goal of maintaining a 10 percent return on invested capital. Damco suffered a surprisingly large deficit last year, but Engelstoft expects a profit for 2014.
Maersk Tankers, where he sits at the head of the table himself, is expected - according to Norwegian analysts Platou - to contribute money to the bottom line this year, following the carrier's divestment of its loss-inducing VLCC's to Belgian Euronav. Just like its competitors Norden and Scorpio Tankers, Maersk is betting big on product tank - and this, incidentally, made Scorpio Tankers CEO Robert Bugbee, in an interview with ShippingWatch, point to Maersk Tankers as the carrier he fears the most.
Some of the factors set to come into play in the new strategy are aimed at making the companies more efficient, creating better service and improved quality, as well as optimizing processes and IT systems. Morten Engelstoft is involved in all the companies, and he has deliberately decided not to establish new executive teams in the four units, though he frequently meets with Svitzer, Supply, and Damco.
Do you want to stay up to date on the latest developments in International shipping? Subscribe to our newsletter – the first 40 days are free
Svitzer's new strategy was approved not so long ago, and the strategy includes an increased focus on the Wreck Removal business, namely the towing of shipwrecks. Maersk Supply Service is more focused on securing deep-water jobs, and last week the company landed a major order in Brazil. For Damco and Engelstoft's predecessor at Maersk Tankers, Hanne B. Sørensen, the overall goal is to turn the company around and then look at various growth opportunities.
Betting on product tank
As for Maersk Tankers, the carrier is pretty much set to bet on product tank. The company has so far kept six VLCC's on long-term charter, and will now have to sort out its relationship to the major tank pool Nova, which Maersk helped establish back in the day. With 80 owned product tankers, Maersk Tankers ranks among the biggest players in the world. The carrier has more than 200 vessels at its disposal through various pool collaborations, as well as six ships in the pipeline, set for delivery in 2016 and 2017.
The Maersk Tankers analysis has been focused on, among other things, the carrier's competition, customers' needs, and the company's own abilities. The carrier plans to present the results of the analysis to the Executive Board, and then the Supervisory Board, before the summer holidays. The latter has to approve the final awarding of funds before the Maersk Tankers strategy can be implemented.
Mutual understanding
In working on the strategy, Morten Engelstoft has been somewhat able to draw on previous experience from when he served as Chief Operating Officer at Maersk Line, he tells ShippingWatch.
"It's a matter of achieving a mutual understanding of the situation within the management team: What are we good at and what are we not so good at? It's important that we consider multiple business opportunities and thoroughly discuss what's best for us. Once the strategy has been chosen, it's important to be clear about how to execute it, including how to handle trade-offs between different priorities. 2014 is still going to be difficult, but there's a lot we can do ourselves," says Morten Engelstoft.
Engelstoft: Divestment a major step in new strategy
Maersk Tankers orders two new MR vessels
Maersk and BP will soon unveil new super-rig
Jacob Meldgaard: We're doing exactly what we should