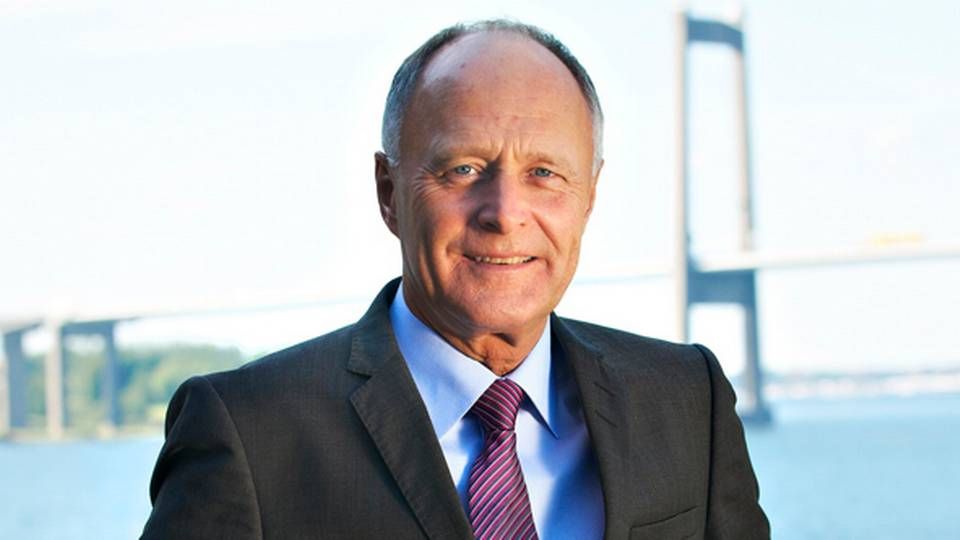 One of the biggest companies in Denmark in terms of revenue is back on track, a look at the recently published annual report from the USTC groups fiscal year 2013/2014 reveals.
Selfinvest, the parent corporation for the many companies owned by the USTC group and Torben Østergaard, landed pre-tax profit of USD 63.9 million, more than twice as much as the previous year's USD 30.5 million. Net revenue for the year was in line with 2012/2013, as it came in at nearly USD 11.2 billion, the financial report shows.
The man in charge of the group, Torben Østergaard-Nielsen, is very pleased with the result and points out that the work with reinforcing the group's core areas aimed at buying, selling and distributing shipping fuel, as well as carrier, shipping and logistics operations is beginning to pay off:
"Throughout the crisis, I have had so much faith in my companies' competences on the various markets that I have dared to invest within each of the business areas," Torben Østergaard-Nielsen says in the report, adding:
"We are beginning to see the effects of that now. That we have also set up new boards and implemented new strategies, makes us ready for growth, to take advantage of even the slightest signs of improvement on our markets."
The group's equity capital grew to USD 401 million and according to the report, USTC enjoys great support from leading Danish and international banks, giving it "a good capital base for further growth".
Satisfactory performance
Torben Østergaard-Nielsen highlights the tanker carrier Uni-Tankers, which has invested in its flet during the crisis and delivers a positive result this year.
Bunker Holding with bunker supplier Dan-Bunkering contributes the lion's share of the revenue and that company also delivers progress, as the volume of sold bunker oil went up by 10%.
Logistics company Shipping Holding has been running in the red for a number of years, a trend that Torben Østergaard-Nielsen attempted to counter last year with changes at the top.
In 2013/2014, the company delivered operating profit for the first time in years, but the pre-tax result nevertheless shows a deficit of USD 3.7 million. According to the management, extraordinary conditions, such as a costly restructuring, are to blame for the deficit. In the current fiscal year, management expects to present black numbers.
New strategy behind USTC Board shuffle
Torben Østergaard: New leadership necessary in struggling company
Bunker Holding will grow 50 percent in five years