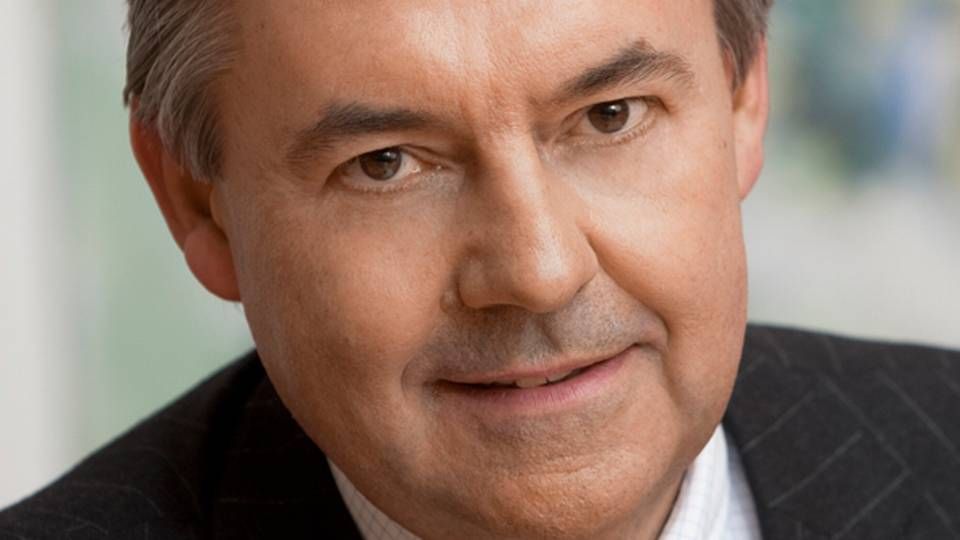 The German shipping industry faces fundamental changes in 2014. Many shipowners are hit by the continuing crisis in shipping, especially by the banks' increased lending requirements for ship financing. These requirements are forcing shipowners to look for financing sources for existing ships, and not capital for investments in new ships, says the Chairman of the German Shipowners' Association, VDR, Michael Behrendt, in the association's annual report, published Monday.
Do you want to stay up to date on the latest developments in International shipping? Subscribe to our newsletter – the first 40 days are free
"A global oversupply of cargo capacity continues to impede a sustainable recovery in freight and charter rates. What is more, the progressive depletion of shipping portfolios along with tougher ship financing requirements imposed by German banks have been tough challenges for shipowners. Nevertheless we must make every conceivable effort to secure our position among the leading shipping nations of the world. After all, there are more than 480,000 jobs at stake, all of which depend on Germany's shipping industry," says Michael Behrendt.
The transformation of Hamburg Inc
In ship management, the general medium-sized companies that operate out of Germany are in a solid position to compete in the global service market. The companies have many years of experience, are extremely well connected internationally, and they act with prudence and foresight, says Michael Behrendt, who points to the need for more mergers, alliances and collaborative arrangements between the shipping companies:
The rise and fall of German shipping
"However, as the crisis continues to drag on unexpectedly, many shipowners now find themselves facing difficult structural challenges, having to identify new sources of follow-up financing for their ships in service, and capital for urgent investments in advanced technology. To this end they are acquiring internal expertise in capital markets and financing. Furthermore, smaller and medium-sized owners in particular are increasingly forming alliances and are achieving success by raising joint financing and boosting their overall efficiency."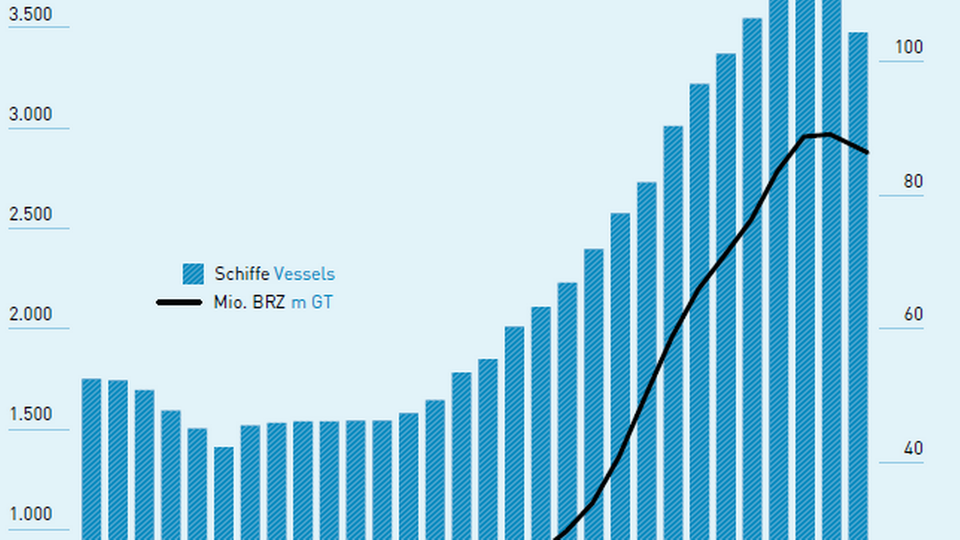 Source: Verband Deutscher Reeder
Michael Behrendt sees the hints of an improving global economy in 2014 and 2015 as particularly good news for German shipping, which still controls one of the world's largest commercial fleets in container and dry bulk, and to a lesser degree in tanker.
Do you want to stay up to date on the latest developments in International shipping? Subscribe to our newsletter – the first 40 days are free
VDR CEO Ralf Nagel stresses in the annual report that German shipowners contribute EUR one billion every year to the German society through income taxes and social security schemes, but this significant contribution could be at stake when new and uncoordinated environmental requirements are introduced one after the other, requirements that apply only to European companies:
"We therefore need a fair balance of interests to ensure that quality shipping made in Europe - which currently accounts for 40 percent of the global merchant fleet - is to continue playing a major role in the world."
German shipowners lose ground in charter market
IMF: Will German banks survive health check?