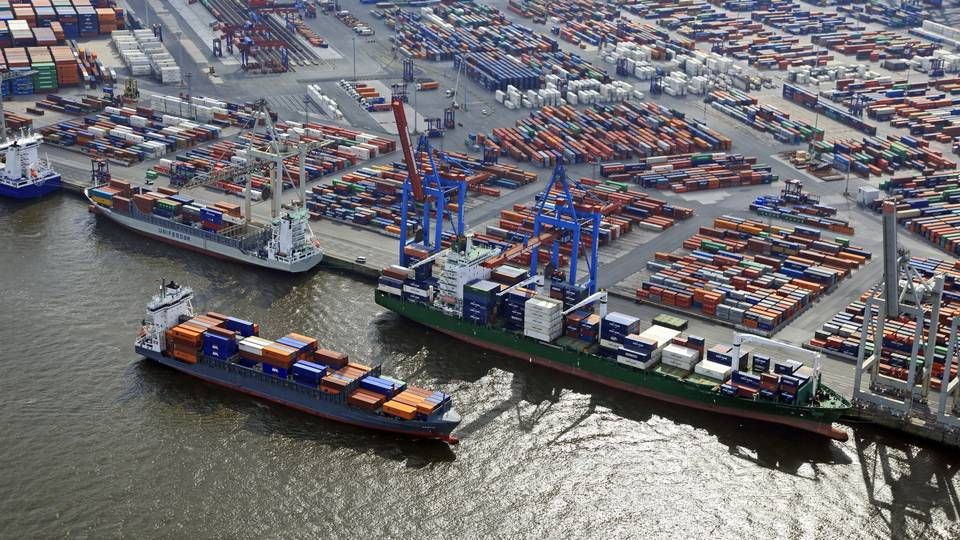 German Reederei NSB, one of the country's largest ship management companies with 42 container ships under German flag, feels that the company's current negotiations with the central union - aimed at easing the conditions for hiring German and European seafarers on board German-flagged vessels - is a national issue for the German shipping industry as a whole, according to CFO Lutz Weber, Reederei NSB.
He tells ShippingWatch that progress has been made in the negotiations with union Ver.di., and that several meetings have been scheduled in an effort to reach a solution during the fall.
Reederei NSB announced in June this year that the carrier, due to the financial situation in the German shipping industry, was forced to consider whether to keep its vessels under German flag, and that the carrier was negotiating with the union Ver.di. to secure a feasible solution for employing German and European seafarers.
Do you want to stay up to date on the latest developments in International shipping? Subscribe to our newsletter – the first 40 days are free
"Without a feasible financial solution before the end of 2014, NSB will be forced to cease operating vessels under German flag," said the company.
In an email to ShippingWatch, Lutz Weber describes the current situation as a clear-cut issue that affects the entire German shipping industry, and not just Reederei NSB, which employs around 500 seafarers on the 42 container ships the ship management company currently operates.
Behrendt: German shipping fundamentally changing
According to Lutz Weber, the extra cost is much higher compared to other international rules, and with two crucial differences.
"Higher daily cost as a result of an in general much higher wage level, ongoing employment, including 100 percent on payroll even during holidays, and social security which all together make a difference of around USD 450,000 per year per vessel under German flag. In other words: USD 1,250 extra cost per day per vessel under German flag. And the risk of additional cost out of severance payments in cases of decreasing numbers of jobs available," says Lutz Weber.
According to the carrier this extra cost for ships sailing under German flag is also problematic in light of the current situation where investors and shipping companies are forced to reduce operating costs for the individual vessels, and this includes considering the possibilities of out-flagging.
The transformation of Hamburg Inc
"In the current market environment an extra cost of USD 450,000 per year definitely makes a difference if you have to make a decision about whether you can do business with a vessel or if its better to sell it," says Lutz Weber.
Ver.di as well as Reederei NSB fear that the outcome of employment for European and German seafarers will be sealed unless a feasible solution is found before the end of 2014, and the parties contacted political decision makers and organizations as one of the first steps in the negotiations.
Major container carriers opt for foreign flag
A study by analysts SeaIntel published on Monday this week showed that container carrier Hapag-Lloyd has around 40 percent of the company's combined fleet placed under German flag, corresponding to approximately 55 percent of the carrier's total capacity. That is the highest number of vessels sailing under national flag among the European container carriers.
Do you want to stay up to date on the latest developments in International shipping? Subscribe to our newsletter – the first 40 days are free
Nationality requirements could force major German carrier to outflag
German shipowners lose ground in charter market