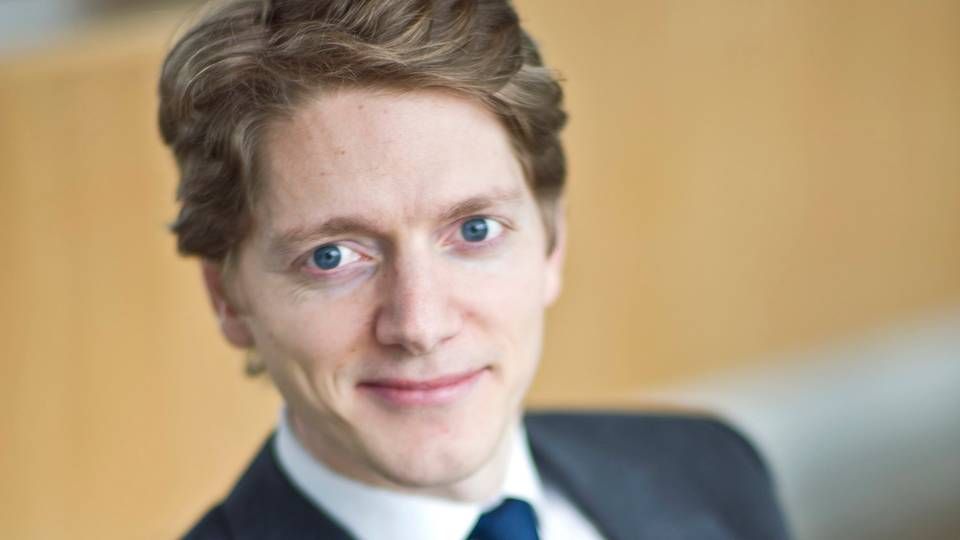 Even though the bottom line was slightly lower in the 2nd quarter interim report published by Svitzer yesterday, Tuesday, the salvage and rescue company's CEO, Robert Uggla, is quite pleased with the result in light of the conditions. And he is especially pleased in terms of 2015 and 2016, where several new orders recently signed by the company will start to produce activity and revenue.
Following completion of the interim report, Svitzer has signed three orders in three different countries, and these orders will result in an annual revenue that surpasses the annual revenue gained from the Australian Wheatstone LNG Terminal in December last year, at around USD 25 million a year.
The Wheatstone deal was worth a total of USD 650 million
Two deals with oil terminals
Robert Uggla declines to go into details about the orders when asked by ShippinWatch, but he confirms that they will have a significant impact on the fiscal year 2015. The orders are long-term agreements, like the Wheatstone order, and this is exactly what the Svitzer CEO wants to bet on even more going forward.
Do you want to stay up to date on the latest developments in International shipping? Subscribe to our newsletter – the first 40 days are free
Two of the new deals concern oil terminals, and thus not LNG, which is one of Svitzer's other focus areas.
"We've been focusing on our core businesses, and we've pulled out of some projects and sold ships in 2012 and 2013, which affected our activity in the first half of the year. With these new projects in the pipeline we can look forward to increased activity in 2015," Robert Uggla tells ShippingWatch.
Problems with overcapacity
The major challenge for the company's CEO is the Australian market, which is also Svitzer's biggest market. The market is characterized by overcapacity, while Svitzer is also working hard to make the company more competitive, for instance by working with the local unions. This overcapacity, for instance, has put significant pressure on Pacific Basin's towage activities in the region. The Hong Kong-based carrier is now looking to strengthen its operations in Newcastle, but this will lead to even more competition between the companies in the Australian port, says Robert Uggla.
"Capacity will have increased by more than 50 percent in the past year, added by a competitor, while the supply will remain unchanged. We're working to make our Australian branch more competitive. We're adapting our organization in the country and working with the unions to change the crewing conditions, because we need to reduce the costs," he says, adding:
Do you want to stay up to date on the latest developments in International shipping? Subscribe to our newsletter – the first 40 days are free
"We have for the past two years worked with a strategy to focus on our core business, increase capacity utilization as well as pulling out of operations, including joint ventures, where we have been unable to comply with our own, important safety requirements. This means that we last year divested a few operations, for instance in Papua New Guinea and Thailand, several ships the year before from our Ocean Towage segment. Naturally, these divestments reduce our underlying result, as the income - profits well as revenue - no longer figure in our result."
Looking to invest more
Robert Uggla is prepared to make the necessary investments in order to complete the expansion of Svitzer, one of his clear goals. Emerging Markets, including Africa and the Middle East, rank high on the list.
He declines to venture a specific guess on what the result for 2014 will look like, but the task priority is as follows:
Increased competitiveness in harbor towage, especially in Australia, through better ship capacity utilization and crews combined with reduced costs
A continued 'acceleration' in terms of developing new operations with long-term contracts
Svitzer's net result for the first half of the year decreased from USD 40 million to USD 32 million.
Robert Maersk Uggla: It's time for Svitzer to expand
Robert Maersk Uggla: Constant care is core value
Robert Maersk Uggla: What makes a successful leader
Svitzer in collaboration to develop new eco-tug