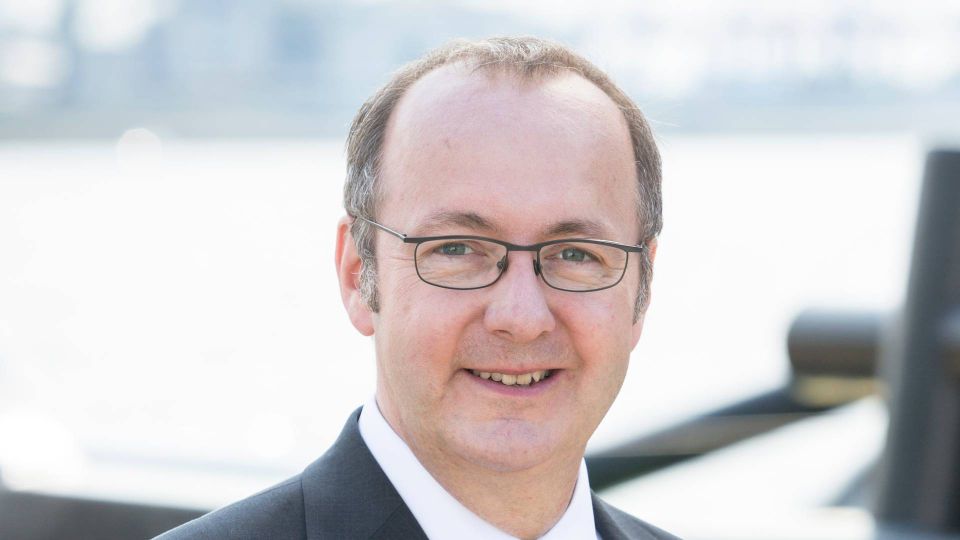 The German Shipowners Association, Verband Deutscher Reeder, VDR, warns the federal government of a large-scale out-flagging unless the rules for German and European crews working on German-flagged ships are eased.
"In the sixth crisis year, Germany's shipping companies are being impacted by immense cost pressure that is threatening the competitiveness of Germany as a maritime location in its entirety. Companies are compelled to exploit all opportunities available in order to cut costs. A migration to other European quality flags that provide improved framework conditions therefore is an inescapable measure for a large number of companies, a step that is frequently also requested by lenders," Ralf Nagel, CEO of the German Shipowners' Association, tells ShippingWatch.
German shipowners pay taxes
Unlike for instance the Danish International Ship Register, DIS, and other registers such as Norway's, where shipowners pay net wages to the seafarers and thus save taxes, German shipowners with German-flagged ships still have to pay social contributions that cover pensions, health and accident insurance as well as unemployment benefits. The German international ship register also requires that there must always be four German or other EU citizens on board the ships, who shipowners pay taxes for, though the register allows a 40 percent deduction.
Do you want to stay up to date on the latest developments in International shipping? Subscribe to our newsletter – the first 40 days are free
According to the German Shipowners Association, this results in additional costs of up to EUR 500,000 per year per ship under the German flag, which covers one of the largest commercial fleets in the world.
"It is imperative for the federal German government to give its maritime sector improved support in order to preserve the know-how of maritime shipping on a long-term, sustainable basis. Other EU states are already doing so," says Ralf Nagel of VDR, which has made easing the flag rules a key point on its agenda in the efforts to create better conditions following six years of crisis. A crisis that has hit German shipping especially hard, and in addition to the weak shipping markets the crisis has also knocked out the industry's financing through the major and often partially state-controlled shipping banks, just as the unique German KG fund scheme, with tax benefits for private investors, has collapsed.
Trial case
In light of the announcement from the German shipowners' association, the current negotiations between Reederei NSB - one of the country's biggest ship management companies with 42 container ships under German flag - and the unions, concerning the conditions for German and European crews on board the ships, look like a trial case for the carriers.
Reederei NSB announced in June this year that the company, in light of the financial situation in the German shipping industry, is forced to consider out-flagging its ships, and that the carrier is currently negotiating with union Ver.di in order to find a solution.
Do you want to stay up to date on the latest developments in International shipping? Subscribe to our newsletter – the first 40 days are free
"Without a feasible financial solution before the end of 2014, NSB will be forced to cease operating vessels under German flag," said the company.
Lutz Weber, CFO of Reederei NSB, recently told ShippingWatch that the the current situation is a clear issue for the German shipping industry as a whole, not just to Reederei NSB, which currently employs around 500 seafarers on the 42 container ships.
According to Lutz Weber, the additional cost is massive compared to other international agreements, and there are two crucial differences:
"Higher daily cost as a result of an in general much higher wage level, ongoing employment, including 100 percent on payroll even during holidays, and social security which all together make a difference of around USD 450,000 per year per vessel under German flag. In other words: USD 1,250 extra cost per day per vessel under German flag. And the risk of additional cost out of severance payments in cases of decreasing numbers of jobs available," said Lutz Weber, who added that investors and carriers are forced to reduce their operating costs for the individual ships, and thus also have to consider the possibility of out-flagging.
The German coalition government formulated a new maritime policy in late 2013, wherein the government, among other things, will refrain from performing or contributing to national regulations unless decided by the IMO, in order to avoid adding further pressure on the industry.
Carrier: German out-flagging is a problem for the industry
Nationality requirements could force major German carrier to outflag