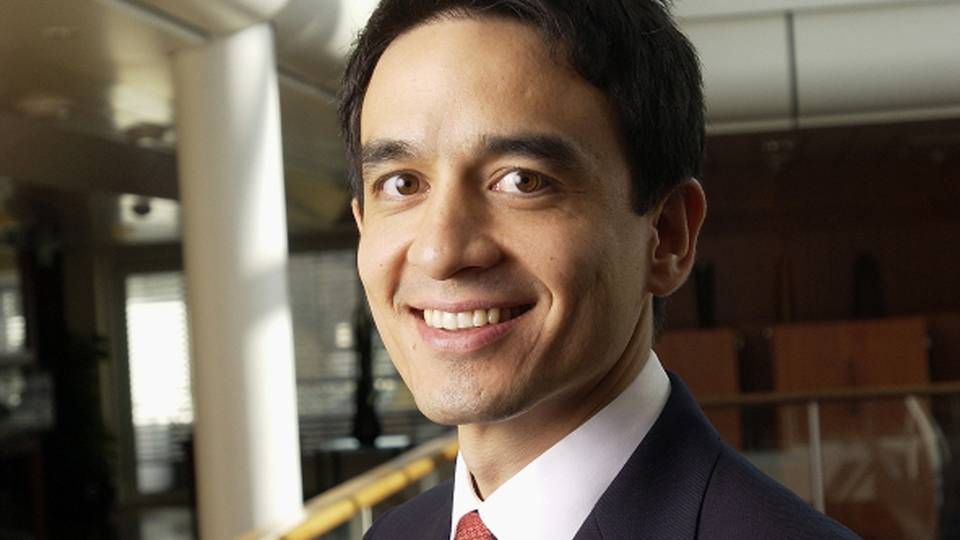 With just about one month to go before the first Danish Maritime Forum is launched, the outlines of the biggest maritime event ever held on Danish soil are becoming visible. The key event of the Danish Maritime Days week from October 6.-10. is the two-day Danish Maritime Forum, where 250 specially invited decision-makers from the maritime fields will meet in the Docken building in Copenhagen's North Harbor, to discuss visions for the industry.
A central figure has been the Secretary General of Danish Maritime Days, Flemming Jacobs, who has drawn on his decades-long career in shipping in Asia as well as Europe to make the many key figures accept the invitations.
Success criteria 250
"I think the Secretariat has come a very long way. This if the first time were doing Danish Maritime Days, and we didn't start work until after the new year. Our success criteria for the Forum is 250, and I'm fairly confident we'll get there. Next year we'll probably be able to go even further," Flemming Jacobs tells ShippingWatch.
According to those who have donated funds to the event, the plan is to do Danish Maritime Days for at least three years, while Jacobs considers it a fixed event in the global maritime calendar.
Active participation
The concept of the Forum can be compared to the World Economic Forum in Davos, where decision-makers from various backgrounds meet to discuss the challenges facing the world in terms of growth and wealth. The same model will apply in Copenhagen, and this sets Danish Maritime Days apart from other traditional conferences and conventions in shipping, such as Posidonia in Greece, which are very much focused on networking, exhibitions, coffee meetings... and barbecues.
Do you want to stay up to date on the latest developments in International shipping? Subscribe to our newsletter – the first 40 days are free
During the two days of the Forum in Copenhagen, the 250 invited guests will participate actively in a series of work groups and in-depth sessions - "Deep Dives" - that could result in a kind of statement-paper, which the organizers hope will lead further on and into the next Forum in 2015. The participants come from very different backgrounds, including shipowners, politicians, organizations, banks and insurance companies. All of whom have a stake or interest in shipping.
Several have confirmed
The following names are among those who have confirmed their participation in the event:
Andreas Sohmen-Pao, Group CEO, BW Group (photo)
John Coustas, President og CEO, Danaos Corporation
Kristian Siem, Chairman of Siem Capital Group
Graham Westgarth, COO, GasLog
Michael Parker, Managing Director, Global Head of Shipping, Citi Group
Kristin H. Holth, Executive Vice President, Global Head of Shipping Offshore & Logistics DNB Bank ASA
Andrew Tan, Chief Executive Maritime and Port Authority of Singapore (MPA)
Masamichi Morooka, Chairman, International Chamber of Shipping and CEO og President of NYK-Hinode Line
Koji Sekimizu, Secretary General, IMO
Thomas Thune Andersen, Chairman of Lloyd´s Register
Roberto Giorgi, President, V.Ships
The starting point for the discussions at the Forum are the expectations that sea freight volumes will be doubled between this year and ahead of 2030. From ten billion tons this year to 20 billions tons within the next 15 years or so.
Africa is next
"We're putting these people together across sectors and industries to discuss visions and possibilities for how best to solve the big job. What should the ports look like? Instead of making the ships bigger, and then having to expand the ports, maybe one could do it the other way around," says Flemming Jacobs.
Do you want to stay up to date on the latest developments in International shipping? Subscribe to our newsletter – the first 40 days are free
He points to Africa as the next continent where developments in transports could result in big changes in the years to come, a development that will hopefully benefit the Africans. The same that has happened in China in the past two decades, where transport and shipping have been a necessity for building the growth and wealth that is now benefiting a rising middle-class.
Meeting in an old salt warehouse
"Some of it might happen by itself. As for other areas, it might be beneficial to sit down and discuss how best to get there. That's why we've invited people across a broad spectrum, in terms of geography as well as professions. There's going to be representatives from financial institutions, governments, authorities, carriers, etc., in an attempt to break down silos and create a forum that allows for discussions across various boundaries."
The location chosen for the Danish Maritime Forum - Docken, an old salt warehouse in Copenhagen's North Harbor - serves to further illustrate that this is not just another traditional conference, which are normally held at hotels around the world.
"Instead of the traditional hotel conference hall, the participants will go to a rustic port area and into a building that will probably have many of them going, "what's this?" But the Forum is not a place where you go to sit down and look at a series of power-point slides, before mingling in the coffee break. We're asking people to come here and roll up their sleeves, which is why we're placing them in a very inspiring building," says Flemming Jacobs.
Learn more about all the events held during Danish Maritime Days here
Do you want to stay up to date on the latest developments in International shipping? Subscribe to our newsletter – the first 40 days are free
This is how far Danish Maritime Days has come