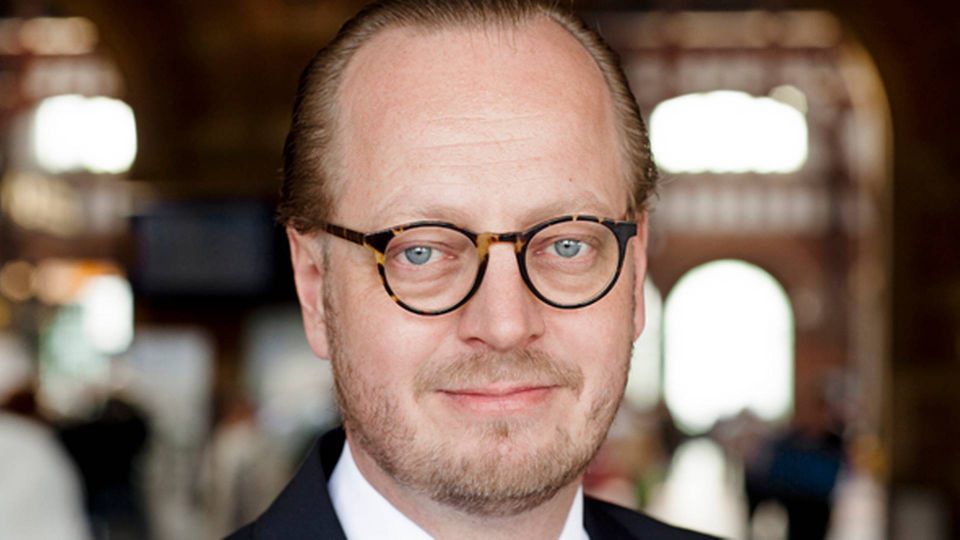 Jesper Lok, who served as CEO of the Maersk Group's salvage and rescue company Svitzer until 2012, has resigned as Chief Executive Officer of DSB, the Danish state-owned railroad service.
The DSB Board of Directors states in a press release on Monday that Jesper Lok will step down within one year, by August 31st 2015 at the latest, and that he will be appointed CEO of a global company.
ShippingWatch has tried without success to get a comment from Jesper Lok about whether he is headed back to shipping, where he has spent a majority of his professional career.
Member of the Lauritzen board
In any case, Jesper Lok's sudden departure from DSB has launched speculations in the Danish shipping industry about whether he is returning to the industry, where he spent many years at Maersk. It was for instance noted in the spring of this year that he seemed to show an interest in his former profession when he joined the J. Lauritzen Board of Directors, a carrier whose core business is dry bulk shipping.
Do you want to stay up to date on the latest developments in International shipping? Subscribe to our newsletter – the first 40 days are free
In particular, the industry seems to be guessing that Jesper Lok is set to become the new CEO of Danish carrier D/S Norden, after the carrier's former Chief Executive, Carsten Mortensen, resigned this summer in order to become the new Group CEO of international shipping company BW Group.
"He has the necessary skills. He knows how to run a large organization," says one source with many years of experience from the Danish shipping industry about Jesper Lok.
D/S Norden is one of the world's largest dry bulk carriers, and the company also operates a significant fleet of product tankers. Even though these two shipping segments do not figure on Jesper Lok's comprehensive resume from the Maersk Group, several sources from the shipping industry tell ShippingWatch that Norden, in choosing a new CEO, will likely place a bigger emphasis on experience with handling a large organization than detailed knowledge of specific shipping segments. Furthermore, Carsten Mortensen is expected to be replaced by a new Danish CEO.
Goodbye to Carsten Mortensen
Before Jesper Lok was brought in as new CEO of state-owned railroad company DSB - which has for years been struggling with several spectacular cases, included the purchase of new but useless trains worth hundreds of millions of dollars from Italian train manufacturer Ansaldo Breda - he had spent his entire career with A.P. Moeller-Maersk.
Do you want to stay up to date on the latest developments in International shipping? Subscribe to our newsletter – the first 40 days are free
From 2004 to 2012, Jesper Lok served as CEO of Svitzer, where he was replaced by Robert Uggla of the Maersk family. But before that, Jesper Lok had demonstrated his talents at the Maersk Group as former Country Manager in Pakistan and Nigeria, just as he has been stationed for the Group in countries such as Japan, Vietnam and Cambodia.
Back in 1994 to 1996, Jesper Lok served as personal assistant to the Group CEO at the time, Jess Søderberg.
Norden's CEO for many years, Carsten Mortensen, opted to resign back in June of this year, in order to take up a new job as Group CEO of BW Group after 10 years at the head of Norden - and a total of 17 years with the carrier - following a long career with Maersk. However, Claus Mortensen will not start as CEO of BW Group until 2015. Klaus Nyborg is currently acting interim CEO of Norden.
2014 has so far been a very disappointing year for Norden.
Both Jesper Lok and DSB Chairman Peter Schütze decline to comment further on Jesper Lok's resignation when asked by ShippingWatch.
The three requirements for Norden's next CEO
Klaus Nyborg new interim CEO of Norden
Klaus Nyborg looks like new Norden Chairman in 2015
Norden head switches to new CEO job