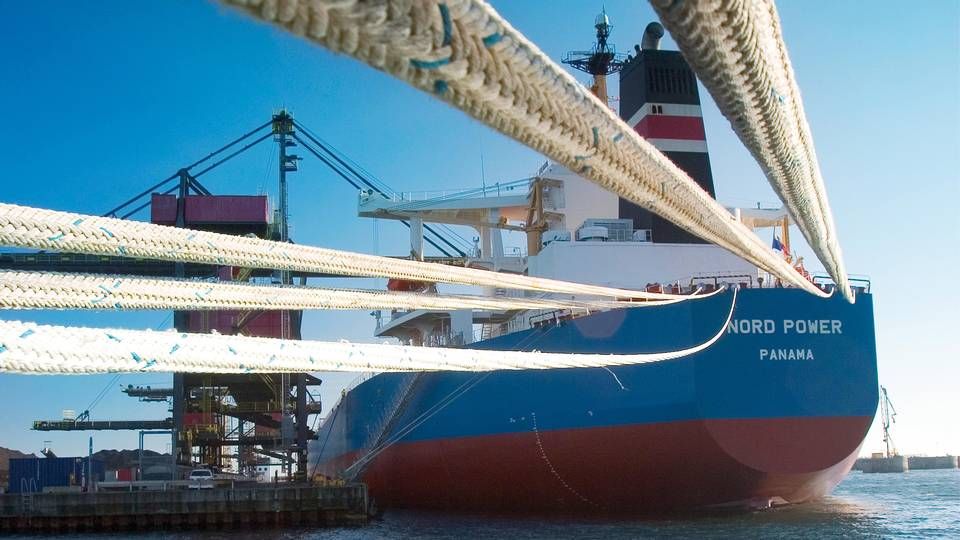 Extremely interesting and unforeseen game changer, say several major North European carriers ShippingWatch has spoken to about the new fuel type HDME.
HDME stands for Heavy Distillate Marine ECA and, as the name implies, the distillate is a low-sulfur oil intended for use in the ECA zones, where ships' emissions will be barred from having a SOx content of more than 0.1 percent. A fuel type that will enable carriers to avoid installing scrubbers, using MGO (Marine Gas Oil) or LNG. So far oil company Exxon is the only one producing the fuel type.
Do you want to stay up to date on the latest developments in International shipping? Subscribe to our newsletter – the first 40 days are free
"It's a big thing that Exxon has put on the market. We're talking to everyone about the potential of HDME, but Exxon seems to be the only producing and selling it so far. We're very interested in this. Our plan till now has involved smaller tests with scrubbers and LNG. Our strategy going forward was definitely to sail on heavy fuel oil and then switching to MGO in the ECA zones. This new type of bunker changes the whole scenario," one source from a major North European carrier tells ShippingWatch.
Talking about HDME
The same thing is happening at Torm, where Head of IR Christian Søgaard explains that the carrier is talking to oil companies in order to learn about the possibilities of this fuel type. And Norden also informs that HDME represents one of the fuel initiatives that are interesting to the carrier.
Exxon Mobil Field Marketing Manager Iain White said at a conference this week that Exxon would see a breakthrough with HDME if the fuel was more widely available. This would require that ports in the ECA zones embrace the fuel, and a total of 20 ports would need to do so in order for carriers to actually be able to use the fuel.
"That's what makes us interested but also slightly hesitant. We need to be completely clear on the technical specifications, and we also need to sort out the availability before we start on this," says Christian Søgaard, Torm.
Do you want to stay up to date on the latest developments in International shipping? Subscribe to our newsletter – the first 40 days are free
At Norden, Head of Corporate Communications Nicolai Bro Jöhncke tells Shipping the following in an email:
"This could be interesting, but price and availability will be decisive in terms of whether Norden will use this fuel type."
Lacking port support
The other carriers ShippingWatch has spoken to express similar reservations. Fuel supply could become an issue, as the volumes that can be produced so far are somewhat limited. Availability is another factor, which according to Exxon remains very limited at this stage, with the fuel only being available in the Netherlands and Belgium. Then there is the fact that the availability might still be very limited by the time the sulfur regulations come into force on January 1st 2015.
"But if all these challenges are overcome, we're in. Our only goal is to comply with the environmental regulations," says one source.
Exxon has by its own account already experienced "a significant interest."
ShippingWatch has spoken to several carriers who have declined to have their name mentioned in relation to HDME. There is simply too much competition in the field, as the fuel could be a veritable game changer, they say.
Do you want to stay up to date on the latest developments in International shipping? Subscribe to our newsletter – the first 40 days are free
Major Chinese port rewards environmental ships
Maersk concerned about shipping's compliance with environmental regulations
DSV: Customers will be hit by sulfur regulations