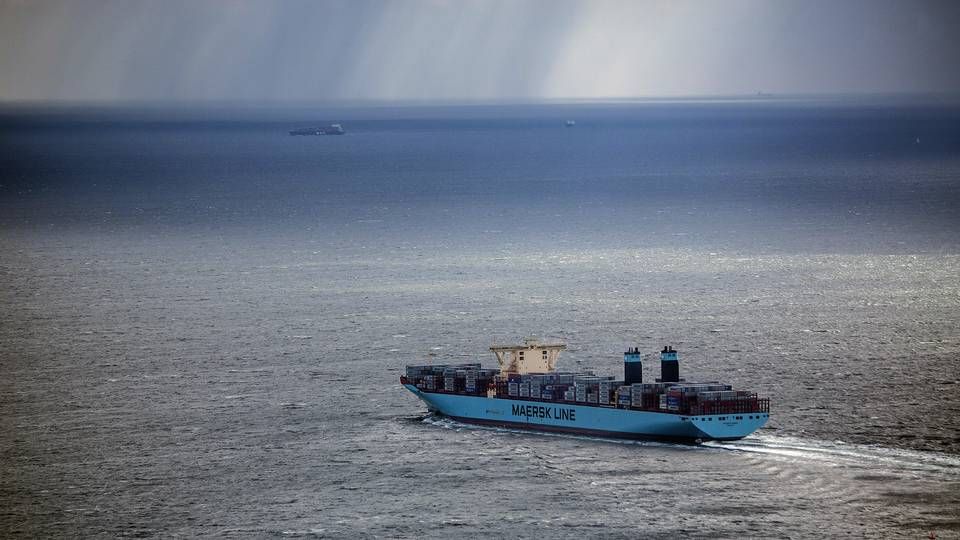 As part of a exercise drill, the Danish Defense Command's elite special forces - the Royal Danish Frogman Corps - recently conducted a hostage rescue mission in broad daylight on one of Maersk Line's new Triple-E container ships in the Baltic Sea between Rødby and Puttgarden.
The drill was part of the major special forces exercise Night Hawk 2014, of which the second week is underway all across Denmark.
Through an agreement with Maersk, the unit had borrowed the giant container ship Mary Maersk in order to train for a mission involving a hijacked vessel under realistic conditions, says the Danish Defense Command on its website.
"It is of course a massive task to board a ship of this size. But at the same time there is a limit to how many troops one can deploy quickly while still maintaining an element of surprise, preferably remaining undetected. So we focus on taking control of key locations on the ship, such as the bridge and the engine control room. And of course rescuing the hostages from the secured room. As long as we are in control and we have the key locations, searching the rest of the ship can wait until the arrival of additional forces - for instance in the closest port," says Commander Stefan Neubauer Anders, head of the elite unit.
30 soldiers
The operation had around 30 special force troops drop from helicopters unto the hijacked ship, according to the Danish Defense Command. Here the troops had to overpower the pirates in room after room, regain control of the ship and free the 23 seafarers that had, for the occasion, barricaded themselves in a sealed off area that serves as a kind of panic room or last barrier in case the ship is attacked.
It took the elite forces about one hour to gain control of the ship, which subsequently continued on to the Port of Aarhus. The troops participating in the drill managed to rescue all the hostages, but the exercise did not end there. A ship of this magnitude provides plenty of space to hide, and the special forces spent most of the night thoroughly searching the ship before finally being able to declare the Mary Maersk pirate-free.
Risk Intelligence to triple profits by 2016
Piracy against small tankers a growing threat
Torm fends off pirate attack in Gulf of Aden