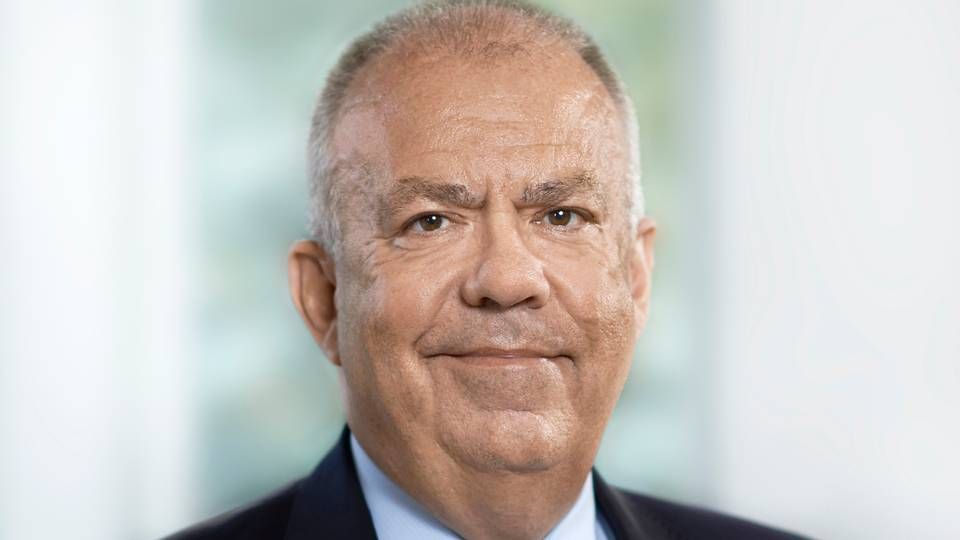 Not counting the third quarter, Maersk Supply Service has delivered disappointing results this year. The oil price, which the carrier's business depends on, has dropped significantly, and then there is Brazil. The market continues to disappoint in the South American oil country.
Yet Maersk Supply Service still expects to reach the target set for the carrier as part of the Maersk Group's fifth core business unit - APM Shipping Services - namely a minimum 10 percent return on invested capital (ROIC). This will be done by, like the rest of the Maersk Group, accepting the fact that the oil price in the coming years will not reach a level of more than USD 80-90, and by changing the carrier's approach to the market, CEO Carsten Plougmann Andersen tells ShippingWatch.
Do you want to stay up to date on the latest developments in International shipping? Subscribe to our newsletter – the first 40 days are free
"We expect a softer market in 2015 and 2016, just as we found ourselves in a trough in the first half of 2014, though we've seen improvements in the most recent quarter. The oil price will likely remain at a lower level than desired, but we've accounted for this in our long-term strategy," he says, adding:
"We've increased our contract coverage, which is slightly higher for 2015 than it was for 2014 at the same time last year, and we've also increased our contract coverage for 2016. We had a very bad 2nd quarter this year, but the expected market improvement emerged toward the end of the 3rd quarter, along with increasing activity primarily in the North Sea spot market. The 3rd quarter was so good that it outdid the two first quarters combined. A strong rebound where we probably expected a more stable development. This indicates that the coming years could also bring significant fluctuations, though these results do not change our expectations that we'll be able to secure a 10 percent ROIC in 2015 as well."
The carrier has ordered 11 new ships this year, and the new ships will help meet these expectations. The vessels are set to be delivered in 2016 and going forward.
Divestments not a major gain
"Alongside these deliveries, we need to sell some of the older vessels, and we need to integrate modern Subsea Support Vessels into our fleet. We expect to be able to keep our fleet's average age at around 13 years," says Carsten Plougmann Andersen.
Do you want to stay up to date on the latest developments in International shipping? Subscribe to our newsletter – the first 40 days are free
Maersk Supply Service's fleet consists of AHTS vessels (Anchor Handling Tug Supply Vessels), PSVs (Platform Supply Vessels) and SSVs (Subsea Support Vessels), and the carrier's investments are focused on SSVs and AHTS vessels. This priority represents a conscious strategy aimed at targeting the bigger Subsea Support vessels and newer AHTS' vessels while gradually out-phasing PSVs as a significant part of the fleet. They come at half the price of the other types of newnuildings.
"We would like to be a bigger factor in Subsea Support Vessels, and this means saying goodbye to traditional PSVs, as they are in significant oversupply in the market at this time. This requires a change, with increased focus on bigger and more expensive units. I don't expect that we'll go from around 60 ships in our fleet to 120 in one day, but we do need to get more vessels. Second-hand ships are also interesting to us, as we can avoid increasing the supply of tonnage by acquiring existing ships," says Carsten Plougmann Andersen.
New strategy in the 1st quarter 2015
Maersk Supply Service's newbuilding investments this year have surpassed USD one billion combined and the company is now finalizing its strategy concerning new investments in the years to come. This strategy will not be presented before 2015.
"The challenges of implementing the strategy include overcapacity. This is a problem that's always there, as shipowners have the shortest memory span in the world. And protectionism is also a growing problem that we have to spend an increasing amount of energy on," says Carsten Plougmann Andersen.
And the carrier has noted this development, as previously reported by ShippingWatch, in several places around the world, though Brazil is particularly problematic. Both due to a high level of protectionism in the oil sector as well as several alleged cases of corruption concerning major state-owned oil company Petrobras.
Do you want to stay up to date on the latest developments in International shipping? Subscribe to our newsletter – the first 40 days are free
"Brazil continues to be a challenge that we have to live with and which we have lived with for 30 years. The Brazilian oil companies, like IOCs - International Oil Companies - will likely reduce their activity during the next 12 to 18 months. Petrobras is facing significant challenges, and this means that we sometimes lose jobs with them because we won't accept their contractual terms," says Carsten Plougmann Andersen, referring to the fact that Maersk Supply Service has from time to time declined to enter deals on the terms offered in Petrobras' bidding rounds.
Maersk Supply Service is still not worried about competition from players such as French Bourbon or Norwegian carriers, in spite of the somewhat negative result this year, as the AHTS investment strategy is unlikely to be copied by many players in the market, he says.
The table below illustrates developments in Maersk Supply Service's earnings this year and last year:
| | | | |
| --- | --- | --- | --- |
| /million USD | 1st quarter | 2nd quarter | 3rd quarter |
| 2013 | 45 | 43 | 61 |
| 2014 | 24 | 33 | 79 |
Wärtsilä chosen for Maersk Supply Service's new ships
Maersk Supply Service places large order for 6 ships
Maersk Supply Service orders ships for USD 470 million