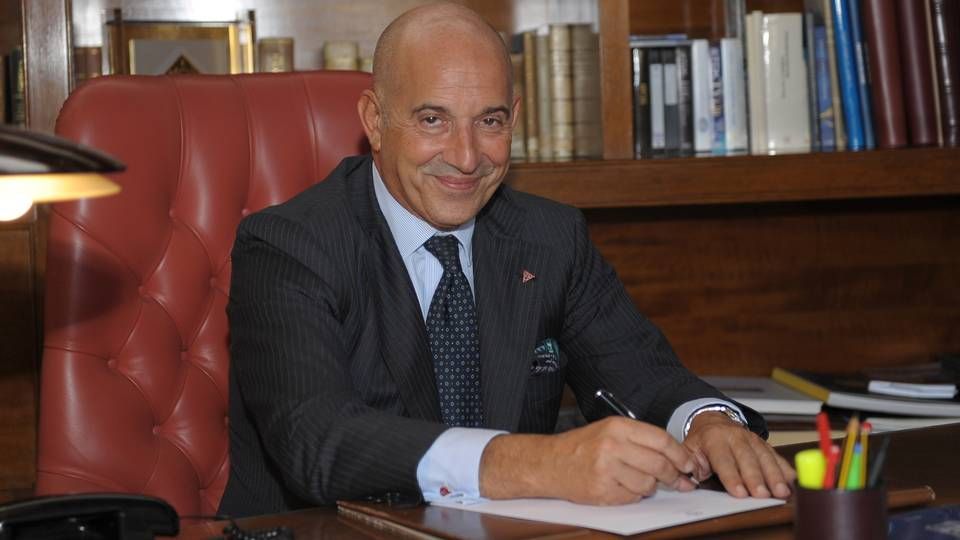 RoRo and passenger carrier Finnlines has performed the necessary preparations in order to be ready for the coming sulfur regulations, and CEO Emanuele Grimaldi seems confident when he talks about the efforts. And this important in terms of going the distance in what he describes as a new market scenario in which the most dynamic and innovative companies will win.
"Finnlines considers this challenge as an opportunity," he says.
The carrier, which operates services in the Baltic Sea and the North Sea, has invested EUR 65 million in 2014 on retrofitting the carrier's ferries. This means that the vessels are ready for the new sulfur regulations, and that they have generally become a lesser burden on the carrier's finances and the single biggest cost here, fuel consumption. In the 2nd quarter Finnlines ordered exhaust gas cleaning systems (scrubbers) for six RoRo ships built in 2011-2012 as well as four RoRo ships from 2000-2002. In August the carrier did the same for four Star class RoRo-passenger ships, while six other ships will be retrofitted with improved propulsion systems and scrubbers before the end of the year.
Do you want to stay up to date on the latest developments in International shipping? Subscribe to our newsletter – the first 40 days are free
"Thanks to these investments, fuel consumption can be decreased by 2000/2500 tons per each vessel per year, thereby reducing the impact on the environment as well," says Emanuele Grimaldi.
"In total, scrubbers were ordered for 14 of 20 vessels in the Finnlines fleet. The installations will be completed by the end of 2014 and in early 2015."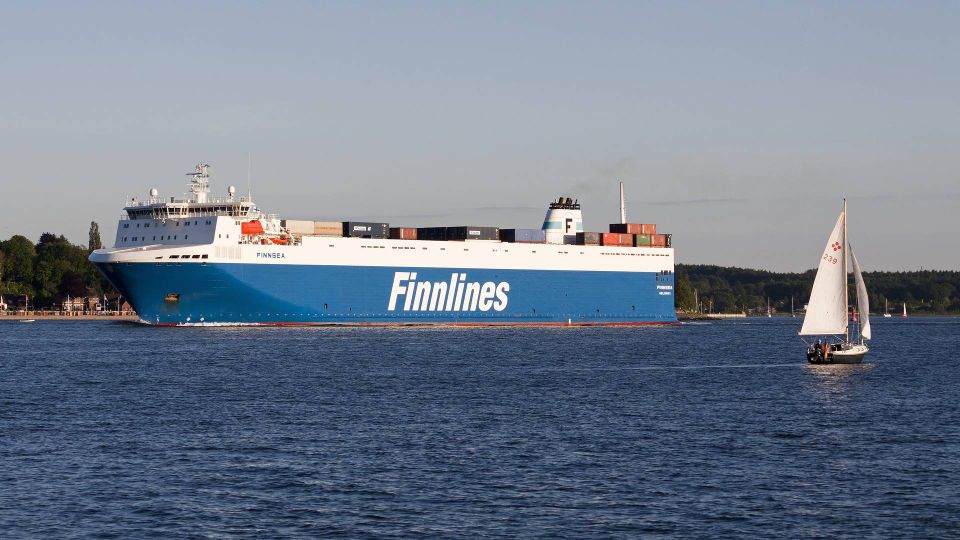 Photo: Finnlines
Finnlines has excluded ships on short-term charter as well as ships servicing shorter routes, where the payback period for the cost of the scrubbers would have been longer. The carrier is furthermore studying to decide on additional scrubber investments or other ways to retrofit the remaining ships. Until then, these ships will sail on MGO once the regulations come into force.
Finnlines presents best result in eight years
"Fuel has always accounted for a large percentage of the operating costs of all commercial vessels. But fuel consumption has become more critical than ever in the sulphur emissions control areas, where we ply the bulk of our trade. That's why more fuel efficient operators can compete better in this market," says Emanuele Grimaldi, adding:
"Finnlines has been working over the last six years to reduce its fuel consumption and its fuel cost incidence, with relevant results. This gives Finnlines a competitive advantage."
Clear division on the way
As such, Emanuele Grimaldi deems it crucial whether carriers choose to invest in scrubber technologies or not.
"The decision is going to create a clear division in the SECA areas, also considering that LNG technology is a marginal solution for the time being," he says, pointing out that the Nordic shipping industry's RoRo and passenger segment will be divided.
Finnlines proceeds with scrubber installation
"Operators of directly owned, young, large ships with financial resources will emerge as the more competitive upper tier, they will able to avoid having to use cheap fuel, they will be competitive and they will attract traffic."
On the other hand, shipowners with older or chartered ships, and those who cannot afford to retrofit, will be pushed into a lower tier, having the bear the cost of burning expensive MGO fuel, says Grimaldi.
Do you want to stay up to date on the latest developments in International shipping? Subscribe to our newsletter – the first 40 days are free
"Lines will not be able to absorb these increased costs and will therefore have to pass them to a large extent on to their customers."
Even though Finnlines has invested in scrubbers, the carrier will not be able to avoid charging higher prices from customers, but at a more moderate scope, says Grimaldi.
"Finnlines is forecasting to charge a lighter MARPOL Surcharge than the market average."
Southern Europe objects to EU sulfur proposal
Skuld: Switching fuel in ECA zone puts strain on engines