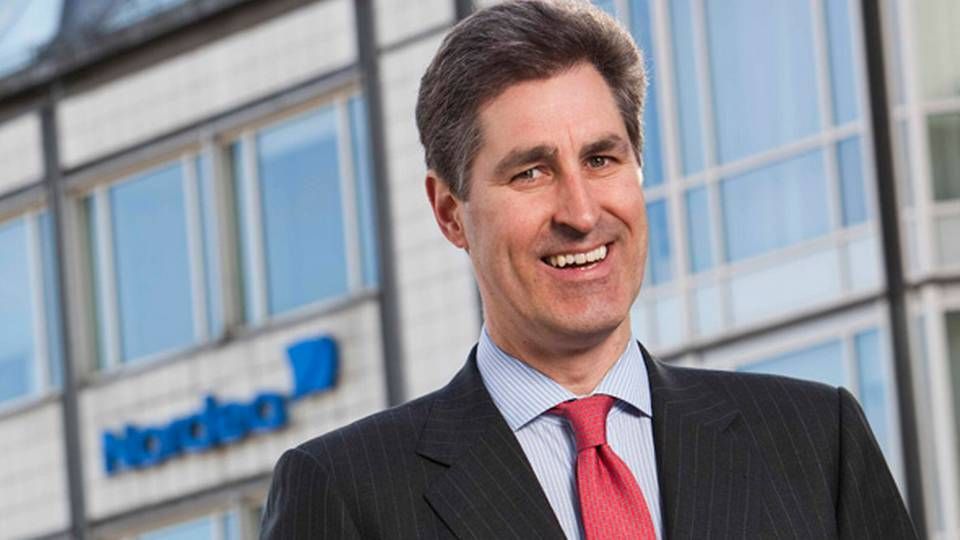 Say the word "2014" to a shipowner or the owner of an oil refinery and he will likely think of the past year as one best forgotten, so that the company can leave it behind and look forward instead.
But this is not the case at one of the world's largest banks engaged in shipping and oil, Nordic bank Nordea, which had in fact a very good year with a high number of transactions, says the bank's global head of shipping, offshore & oil services, Hans Christian Kjelsrud, in an interview with ShippingWatch following the publication of Nordea's annual report on Wednesday.
Loans for EUR 11.6 billion
The bank's combined lending to offshore and shipping increased two percent from 2013 to 2014, and stood at EUR 11.6 billion by the end of the year. Even more uplifting for the bank, which was forced to perform major impairments on this business just a few years ago, is the fact that the operating profit grew by no less than 78 percent, to EUR 342 million. This development was especially tied to the fact that Nordea recorded net loan losses of EUR 95 million in 2013, while the bank saw net loan loss reversals of EUR 37 million in 2014.
Do you want to stay up to date on the latest developments in International shipping? Subscribe to our newsletter – the first 40 days are free
As such, Hans Christian Kjelsrud does not see the same impasse that bulk carriers have been mired in or the plummeting oil price that oil companies are struggling with - at least not reflected in the results at Nordea, which handles its loans to shipping and offshore from the bank's office in Oslo.
"2014 was a very good year with a high activity level both in lending as well as the bond market. Lending was strong throughout the year, while we noted a slight slowdown in bonds toward the end of the year," Hans Christian Kjelsrud tells ShippingWatch.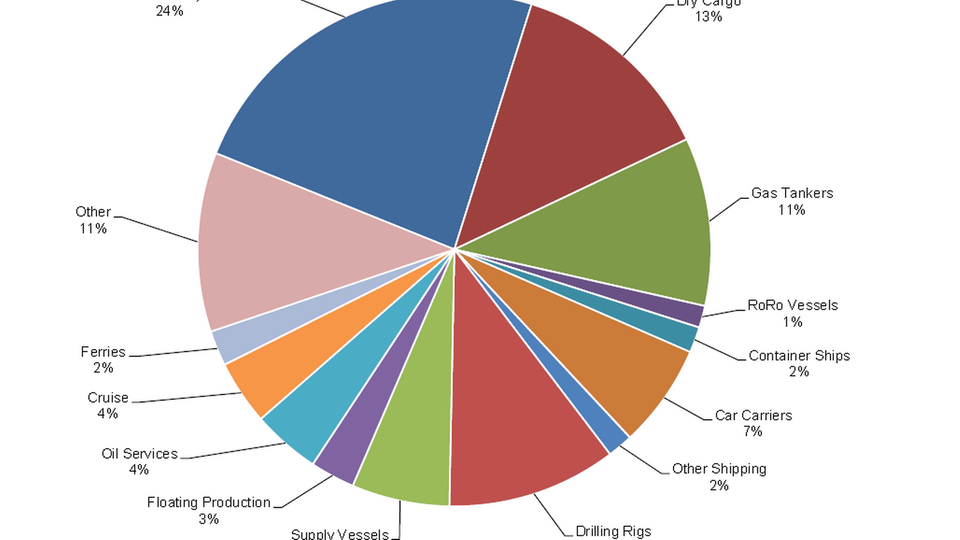 Source: Nordea
Even the low oil price did not impact activity at Nordea, though Kjelsrud estimates that this will happen in 2015 unless the oil price gets back on track from the current and extremely low level. Because this means that the oil companies' cuts in new investments will have an effect.
But lower investments by the oil and gas companies, resulting from lower oil prices combined with an orderbook around 20 percent for oil drilling rigs, should lead to weaker dayrates and utilization in the near term, says Kjelsrud.
Healthy tanker market in sight
The bank benefited from the soaring tanker rates and increased activity in the final quarter, developments that have continued into 2015, and a fairly small orderbook boosts Nordea's faith in the segment: "We project a fairly healthy market in 2015 and 2016," he says.
Do you want to stay up to date on the latest developments in International shipping? Subscribe to our newsletter – the first 40 days are free
However, Kjelsrud shares the pessimistic view on dry bulk, where 2015 looks set to become a slow market unless ships are scrapped or orders canceled. Because Chinese imports were a disappointment.
"Shipping and offshore are volatile segments. So as a bank you need to have a long-term view, do solid credit analyses and pick the right companies. We managed to do this in 2014, which was a very good year," says Kjelsrud.
Nordea: Maersk carriers save USD 2 billion on oil
Nordea: Norway's downturn in shipping and oil beats 1987
Nordea: Subcontractors the big losers following oil drop