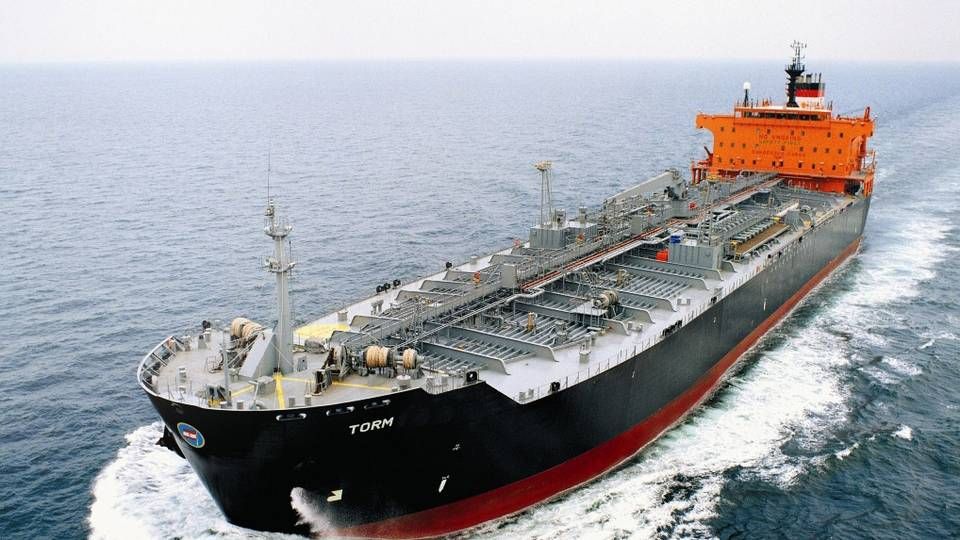 There is a new trend in financial agreements by which private equity funds acquire debt in distressed shipping companies to ultimately take over ownership of the company. This is a market development that will gain prominence in 2015, Debtwire tells ShippingWatch in a comment.
Debtwire, an intelligence service that reports on corporate debt situations before credit ratings are downgraded, points to two big agreements as being synonymous with the new trend emerging last year. The two Danish-based carriers Torm and Eitzen Chemical have welcomed several large US-based equity funds, with the funds' purpose being to acquire debt and convert it to equity as well as ultimately becoming owners of the carriers. In the case of Eitzen, this concerned a group of funds including Angelo Gordon, and with Torm it was the large Oaktree fund, which played a key role in landing a long-term agreement for the indebted carrier.
Do you want to stay up to date on the latest developments in International shipping? Subscribe to our newsletter – the first 40 days are free
The funds' interest in Eitzen began at the end of 2013, but the agreement was generally carried out and completed in 2014. For Torm, the agreement still is not final, but is expected completed within the next few weeks.
Large scale is new
"The novelty in the distressed shipping market in 2014 was that distressed debt traded in large scale in cases such as Eitzen and Torm, and was followed by plans to take control of the company through debt for equity swaps. These transactions were unprecedented in the sense that, in the past, funds used to buy and own vessels rather than debt, and that is still the strategy implemented by many investors who believe that shipping distressed debt is usually overpriced, and that owning the vessel rather than the debt attached to it provides more control. 2014 also showed that in order to be a player in this market, one needs to be big. Torm showed that small funds can't proceed on their own. Big guys must get involved, because these transactions require both sufficient money and expertise," Debtwire points out to Shippingwatch.
At the end of January, Eitzen published a list of the carrier's new owners, comprised of several British and US-based funds. In relation to this, Eitzen's CEO explained to ShippingWatch what the debt settlement meant for the carrier after a long period of insecurity:
Eitzen CEO: Now we're ready for acquisitions
"Alongside working on a debt restructuring plan we've also had time to be curious and to enter dialogs in the market. We have clear set opinions about who and what we need and which companies and ships could be interesting, but we're not in concrete negotiations at this time. The good thing for us now is that we can go out and show other companies that we're well-equipped. Our balance and debt are now among the lowest in the industry, and this gives us some interesting opportunities, as we're now able to grow organically as well as inorganically. And our status as a listed company could also help this growth," CEO Jens Grønning tells ShippingWatch.
1-2 percent current owners
Torm's restructuring plan includes the fact that the company's lenders will be able to write down the initial debt to current asset values "in exchange for warrants and [they] may elect to convert part of the remaining debt into new equity in the company." Private equity fund Oaktree will place product tanker vessels in Torm, thus becoming primary stakeholder in the carrier.
Do you want to stay up to date on the latest developments in International shipping? Subscribe to our newsletter – the first 40 days are free
At the same time Torm informed that the restructuring and the new influx of new shareholders will mean that only a few of the company's original shareholders will be left among the owners - around 1-2 percent.
The carrier, whose debt at one point stood at more than USD 1.5 billion, has been working on a restructuring plan since 2012.
"Given that distressed shipping debt is no more an uncharted territory, we expect investors to try this option more in 2015. However, this will of course depend on the performance of the various sectors of the shipping industry and frequency of distressed situations available in the market," Debtwire points out.
Eitzen Chemical settles debt restructuring plan
Torm eyes the end of two-year reshuffle
Torm lenders present proposal for debt restructuring