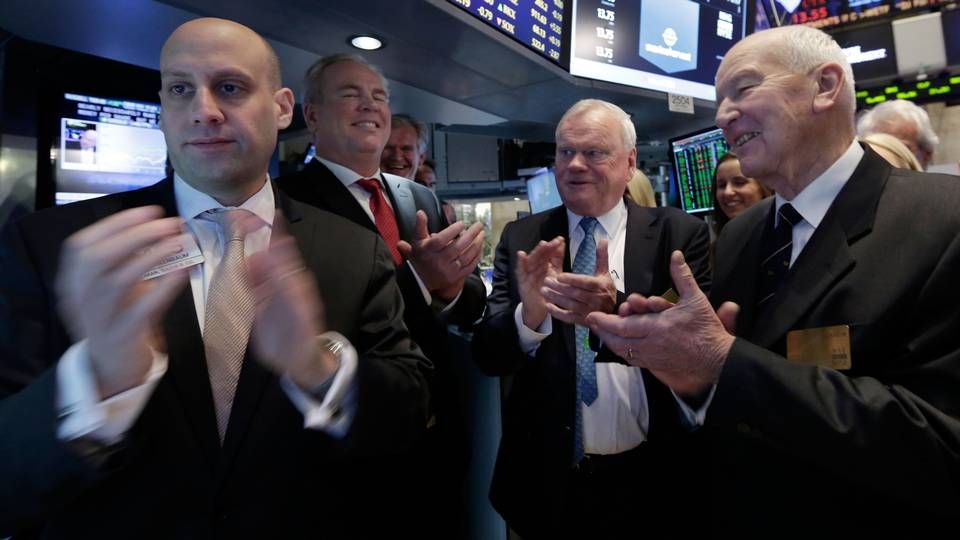 John "Big Wolf" Fredriksen's fortune decreased around USD 3 billion in the past year, and now stands at approximately USD 10.9 billion, according to the Sunday Times' recently published Rich List for 2015 (login required), which ranks the 1,000 wealthiest individuals in the UK.
John Fredriksen has dropped five places on the list, from last year's sixth place to number 11 this year.
The major decrease in the shipping and oil king's fortune is mainly caused by the slowdown in the offshore sector - due to the low oil price - as well as the de-facto collapse in the dry bulk industry, which is currently struggling with rates approaching an all-time low.
John Fredriksen is heavily exposed to both markets through companies such as Seadrill and the dry bulk giant Golden Ocean Group, established through the recent merger of carriers Golden Ocean and Knightsbridge.
Tough markets
And at this point in 2015 there still seems to be no signs of a lifeline within reach for the struggling dry bulk carriers, though Golden Ocean CEO Herman Billung voiced slight expectations for improvements in the second quarter in comments to Reuters in March.
"It's pretty brutal what's happening in the market right now, but in many ways it's the best medicine for the industry," he said, referring to the fact that numerous dry bulk carriers had started to scrap ships in an effort to resuscitate the market, adding that 34 of the major Capesize vessels had been scrapped so far at the time.
The tough times also look set to continue for the offshore market, where the low oil price has made oil companies across the board put investments on hold and announce large-scale layoffs.
"Together with the rest of the industry, we are facing challenging times. Seadrill operates in a market that is, and will continue to be cyclical. We have taken prudent and positive action during 2014, and will continue to do so in 2015, to position ourselves to have the flexibility, from an operational and financial perspective, to manage through this downturn," said Seadrill CEO Per Wulff in a brief to the Oslo Stock Exchange in late February.
By the end of the fourth quarter 2014, Seadrill's assets had dropped USD 881 million, to USD 26.5 billion, compared to the end of the third quarter.
Golden Ocean divesting bulk vessels on a large scale
Pareto: Fredriksen could reconquer tanker market
Seadrill: We'll exit the downturn a stronger company