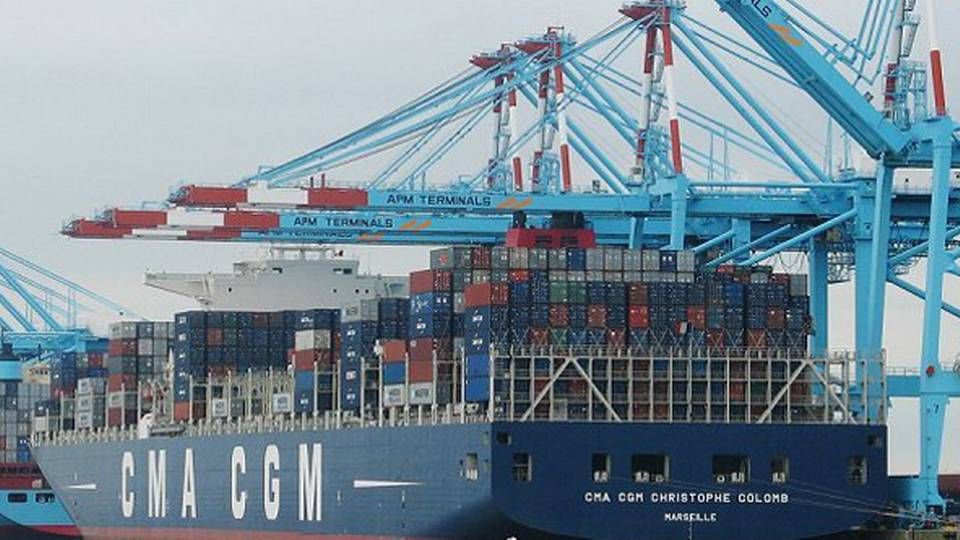 CMA CGM has, through its subsidiary CMA CGM LOG - the French group's freight forwarding and logistics arm - acquired a strategic stake in Indian logistics company LCL Logistix, says CMA CGM in a statement.
According to CMA CGM, 25 year old LCL Logistix is a leading player in India and also has networks in Canada, the US and East Africa. Mathieu Friedberg, Vice President Freight of forwarding and Logistics activities for CMA CGM, says the following about the transaction:
"By taking this stake, CMA CGM LOG improves its logistics offer and has LCL Logistix benefit from its international network. 2015 will see CMA CGM LOG's development accelerate thanks to the new synergies generated by this investment, but also with the implementation of CMA CGM LOG in 12 new countries," he says in the statement.
LCL Logistix is based in Mumbai and had a 2014 revenue of USD 120 million. The company also operates in several ports in which CMA CGM's vessels call, including Nhava Sheva, Haldia og Pipavav.
CMA CGM invests in Indian container terminal
CMA CGM is already involved in a major project in India together with Adani Ports, where the carrier is building a fourth container terminal in the Indian port Mundra, which will thus become the biggest container port in the country. The cooperation is divided equally between the two parties and represents CMA CGM's first port investment in India. According to the company, the move demonstrates the carrier's ambitions to strengthen its presence in emerging economies.
"We believe in the development of India and of its economy. With this investment, CMA CGM and Adani Ports will develop a state-of-the-art infrastructure that will play a key role for the development of the country's industry. CMA CGM has strong ambitions in India. We have already a strong presence in India, through our 24 offices and our 8 direct shipping services. We are convinced our partnership with Adani Ports will significantly reinforce this strategy," said Farid T. Salem, CEO of CMA CGM Group, in a statement last year.
CMA CGM improved annual result by 43 percent
CMA CGM volumes at 12 million teu in 2014
SeaIntel: IMF prognosis puts pressure on India and US ports