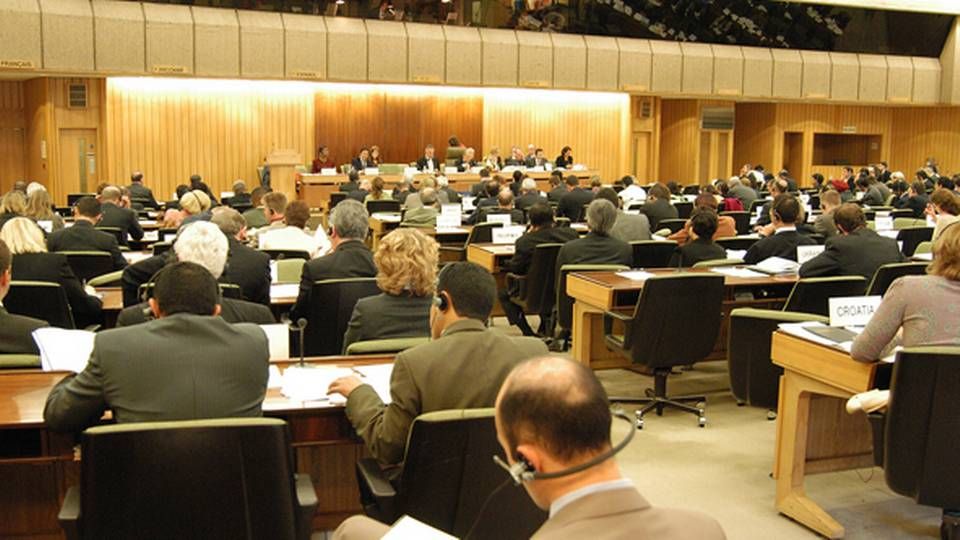 Even though Denmark's Andreas Nordseth is seen as a strong contender, if not the strongest, by numerous industry parties for the top job as new Secretary General of the UN's International Maritime Organization, IMO, a lot could still change ahead of the election in late June, several sources tell ShippingWatch.
Two candidates in particular have been highlighted since the election campaign began for real with the publication of the official list of candidates in late March.
Do you want to stay up to date on the latest developments in International shipping? Subscribe to our newsletter – the first 40 days are free
As mentioned, Andreas Nordseth, Director General of the Danish Maritime Authority, alongside Andreas Chrysostomou of Cyprus, who has an extensive career in the IMO behind him. But these two candidates are not yet certain. South Korea's candidate Ki-tack Lim is mentioned by several parties as a potential dark horse who could possibly change the outcome. Unlike the two Andreases, he is seen by some as having launched his campaign too late, but this is not necessarily a crucial factor. As always in UN matters, things could devolve into macro politics, and this is perhaps what the South Korean delegation is betting on.
South Korea's disadvantage
Another concern for South Korea is that the IMO might not wish to elect a Secretary General from Asia, as departing Secretary General Koji Sekimizu is Japanese. The IMO system usually looks to bring various nations into the top positions, and this could represent an obstacle to South Korea. On the other hand, a Secretary General traditionally serves two terms, and that will not be the case for Sekimizu - and it is therefore far from unlikely that South Korea will be on the forefront alongside the two other candidates once the IMO elections come around, sources say.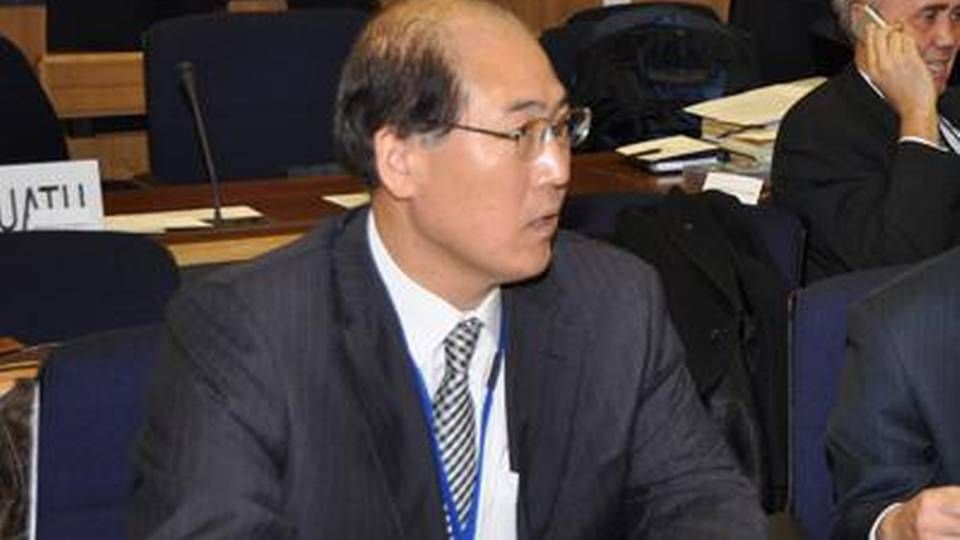 Photo: Ki-tack Lim
Furthermore, South Korea views itself as a unifying party. With 171 member states from both industrial and developing nations, discussions - and dividing lines - often arise between the two fronts, with some being more willing to adopt changes than others quite simply because they can afford it. South Korea belongs neither to one group nor the other, but the country has been through a slower development and is thus better equipped to grasp certain matters, sources say.
"We've seen an election like this before, and no one know anything until the election has been decided," one source tells ShippingWatch.
The candidates
Ki-tack Lim currently heads Busan Port Authority. He is trained at Korea Maritime and Ocean University and has served in South Korea's maritime administration for close to 30 years under changing governments. He has also been active in the IMO since the mid 1980s and has a solid international network. In this sense, his profile resembles Andreas Nordseth's, according to observers. Both possess significant maritime know-how and are well-liked in the industry.
Ki-tack Lim's campaign material looks similar to many of the other candidates', with a focus on implementing already adopted conventions, shipping as a global industry with global regulations, environment, safety and an efficient secretariat.
Election campaign for IMO top job begins
A total of six candidates are running for the IMO top job. In addition to Denmark's Andreas Nordseth, Cyprus' Andreas Chrysostomou and Ki-tack Lim of South Korea, the field includes Russian candidate Vitaly Klyuev, deputy director of Russia's Ministry of Transport. He is not given great odds, especially following Russia's annexation of Crimea. The list also features Kenya's Juvenal Shundu, who has previously been mentioned as a possible surprise for the job as Secretary General, though there were rumors less than a month ago that his candidacy could be withdrawn due to a lack of interest.
Do you want to stay up to date on the latest developments in International shipping? Subscribe to our newsletter – the first 40 days are free
The final candidate is Max Mejia of the Philippines, who serves as head of the Philippine Maritime Industry Authority, and who is deeply involved in the efforts to create better conditions for Philippine seafarers and secure proper certification for them. Mejia is also mentioned as a contender for the job and a solid candidate from Asia. He is however not very well-known in the IMO, unlike Nordseth, Chrysostomo and Ki-tack, for instance.
The IMO Council will meet from June 29th to July 3rd, at which point the Council will select the new Secretary General, who will then be finally approved by the IMO Assemble in November this year.
Denmark and Cyprus fight for IMO Secretary General position
These are the candidates for Secretary General of the IMO
The road to the IMO's seat of power