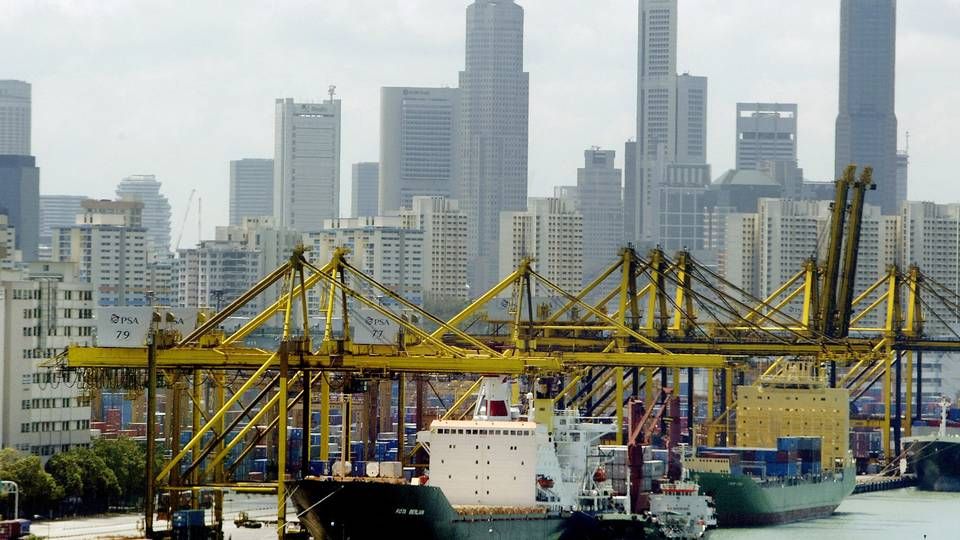 SINGAPORE
Within a period of just 27 hours, six eastbound vessels reported unwanted visitors in the strait off the coast of Singapore. The first episode occurred at half past two Friday morning, as five individuals attempted to climb aboard tanker vessel Advantage Summer - though the attackers fled when the crew sounded the alarm.
Approximately one hour later, another tanker vessel, Navig8 Stealth SV, sounded the alarm when the crew discovered four attackers in the engine room armed with knives. These individuals similarly fled the scene empty handed, and no one was injured.
Try a free 40-day trial subscription to ShippingWatch
Less than an hour later, the captain on one of Maersk's container ships - Lebu - found four assailants in his engine room. Again the individuals fled the vessel when the alarm went out - this time in a speedboat that was waiting for the men.
And the following night brought more trouble - already before midnight the alarm went of on bulk vessel Peace Carrier, and events similar to the three earlier cases unfolded. On the sixth incident, however, the attackers did manage to steal some personal effects from the crew on board German tanker vessel Elbtank Denmark.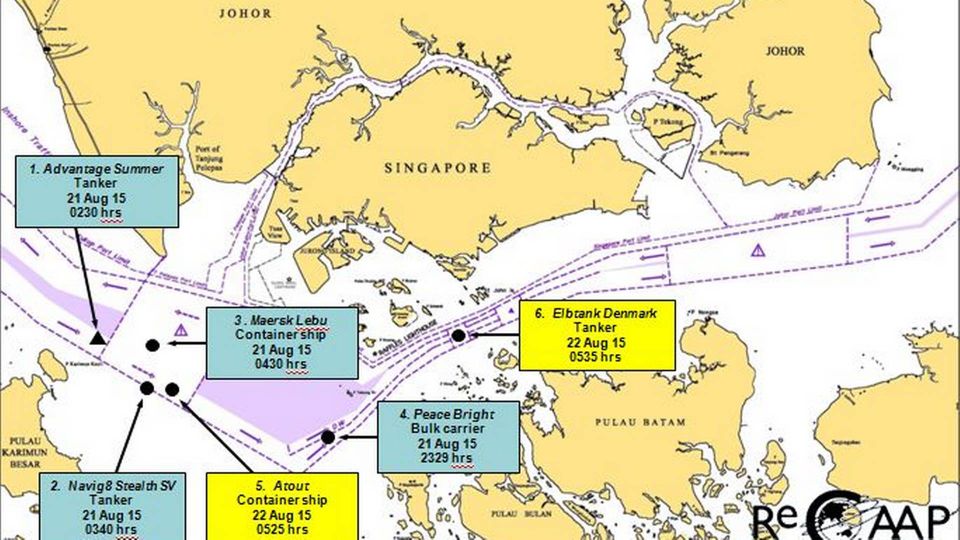 Find enlarged graph here.
"Considering the close interval of time and proximity of these incidents, the perpetrators could possibly be from the same group. From the description of the incidents, the perpetrators operated in about 4-5 persons, armed with knives and were opportunistic in nature without targeting specific vessels," says ReCaap in a comment. ReCaap is a transnational organization working to prevent piracy and other attacks on vessels in Asian waters.
Significant rise in incidents
ReCaap publishes monthly statistics on incidents of theft, robbery and pirate attacks - and as previously reported by ShippingWatch, attacks on vessels in the region constitute an escalating challenge.
The organization's report for the first half of 2015 points to an 18 percent increase in the number of pirate attacks or armed robberies compared to the same period last year. A majority of the total of 106 reported cases occurred in the Malacca or Singapore straits.
Try a free 40-day trial subscription to ShippingWatch
Back in June, ReCaap Deputy Director Nicholas Teo called for moderation in an interview with ShippingWatch:
"We're noting an increase, but if one keeps in mind that 77,000 vessels use the Malacca Strait, then there are in fact only very few incident that register at the most serious end of the scale."
Worrisome behavior
Still, the message is clear after the many episodes reported this past weekend:
"Of concern was their persistence in 'hovering' in the vicinity seeking out their next target," notes ReCaap in the comment:
"The ReCAAP ISC strongly recommends all vessels operating in this area to exercise enhanced vigilance and take extra precautionary measures while underway, and the relevant enforcement agencies to step up surveillance and patrols."
2015 likely record year for hijackings in Southeast Asia
Another tanker hijacked and drained in the Malacca Strait
Bureau: Somali piracy threat could be over
Analysts: Alarming number of pirate attacks in Southeast Asia