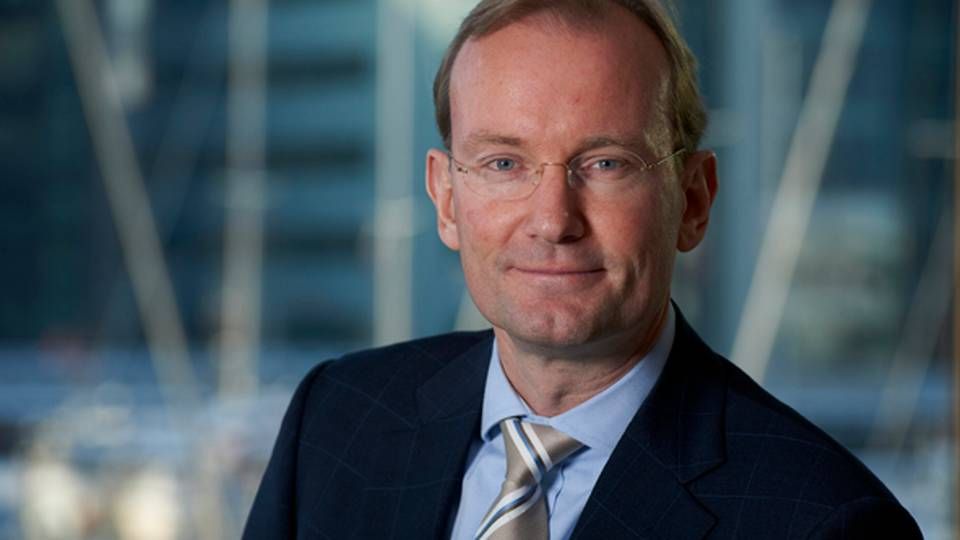 When the clock strikes 9 am CET Wednesday morning, the last remaining SCOP seafarer must have disembarked the two coming DFDS ferries Rodin and Berlioz, both of which are berthed in the port of Calais.
This has been made clear after DFDS, Eurotunnel and SCOP Seafrance, with help from France's minister of transport, Alain Vidalies, yesterday, Monday, reached a final agreement to end the conflict in Calais.
Try a free 40-day trial subscription to ShippingWatch
Since July, around 600 seafarers from former ferry operator MyFerryLink have occupied two of Eurotunnel's ferries in protest against the prospects of losing their jobs. This dramatic conflict has now been resolved, and it looks like DFDS has successfully maintained its offer to secure 202 jobs for the many laid off seafarers. And then some.
DFDS: Time for SCOP to respond to our offer
ShippingWatch has spoken to DFDS CEO Niels Smedegaard about the process behind the disputing parties finally reaching agreement around the French minister of transport's negotiation table in Paris.
"There have been numerous negotiations, and we've met seven or eight times. We kept believing in a solution, and I'm sure that there's been a certain level of fatigue at play in the system. It was evident that our solution was the best one for all parties: No one's gotten everything they hoped for, but this solution ensures that a portion of the employees get a job, and that we can get the ships. That's the main element of the deal," he tells ShippingWatch Tuesday morning after the parties reached agreement on Monday.
Seafarers fought strategically
Before daily operation of the ferries can begin, the mess left after the protracted conflict needs to be cleared.
"These seafarers will be able to retrieve the personal belongings they brought on board the ship, everything from TV sets to other things. The ships will be handed over to Eurotunnel tomorrow morning at 9 am, after which a process will begin, including inspections and the like, in which the ships are transferred to us," explains Niels Smedegaard.
DFDS resumes operations on the English Channel
The French seafarers' fierce protests mean that DFDS cannot launch the ferries immediately.
"FRB (fast rescue boat) and emergency equipment such as inflatable chutes have been triggered. This was done deliberately by the seafarers, to ensure that the ships can't sail. It's not a complicated process, and we don't suspect that there's been done serious damage to the ships, or that they've done other things to destroy the ships internally," says Smedegaard.
As part of the agreement, the ships will be placed at yards, the hulls will be inspected and they might be upgraded. The ships will also be repainted blue and white in DFDS signature colors.
Flares force DFDS to discontinue Channel ferries
Niels Smedegaard expects that the ships will join the carrier's operations by the end of the fourth quarter, enabling DFDS to benefit from the peak season Christmas traffic.
DFDS did not make major concessions
It remains unclear exactly how many concessions DFDS has had to make in order to reach agreement among the parties. Ahead of the conflict, DFDS stated that it would not negotiate "with a gun to its head" and that the carrier was firm on the offer of 202 jobs.
"There's always a degree of give and take in negotiations like this. We've remained firm and consistent throughout the process, since late June, and we've said that we wanted to contribute to a solution. We believe there's room to operate a third ship, and the number of employees needed for this comes to 202, and that's where the negotiations landed," he says, adding:
"Some wages have been paid for August to employees that weren't covered by other social security schemes, but we haven't made the payments," he says.
French newspaper Lavoixdunord.fr, which has covered the conflict, reports that SCOP Seafrance located the funds for the extra wages.
Chaos and tire burning in protest against DFDS takeover
Lawsuits called off
Any preliminary moves toward subsequent court cases also look to have been called off as part of the agreement. In any case, all lawsuits have been abandoned. Niels Smedegaard says the following about the time following the conflict:
Try a free 40-day trial subscription to ShippingWatch
"There are no guarantees, but as part of the agreement between the various parties, the lawsuits - primarily involving SCOP and Eurotunnel - must be terminated. But there's no way of knowing whether someone else suddenly has an opinion in this case, though it's hard to imagine who should come interfering."
Niels Smedegaard declines to put a figure on how much the process has cost DFDS, but he does state there have been no "massive financial consequences." This should be seen in light of the fact that DFDS has enjoyed lucrative competitive conditions on the Channel while the ferries were legally Eurotunnel's problem. The elimination of one player on the Channel resulted in "significantly higher coverage" for the DFDS vessels servicing the route, which partially compensated for DFDS' missed earnings on the route caused by the shortage of a vessel.
Eurotunnel hopes DFDS will secure French workers
"We've had a fair peak season, namely June, July and August. Now we're focused on deploying (the formerly occupied) ferries before the next peak season," he says, though he adds:
"We've been able to confirm what we already knew: that France has a different culture when it comes to labor conflicts. This was no surprise, and we had scenarios in place dealing with a more escalated protest. The entire situation was also affected by the tragic migrant situation in Calais, where July in particular was a hectic period, unfortunately resulting in delays for many of our customers. Overall the case lasted longer than we hoped for, but we're pleased that it's settled now," says Smedegaard.
All of DFDS' shipping activities improved in Q2
Do you feel comfortable hiring 200 people that you have been in conflict with?
"I do. Of course it's been an important matter, and that's also why we will be the ones to choose which of the around 500 current employees we want to hire for the 202 jobs. We will interview every one of them, and no one is going to tell us who we hire," he says, adding:
"If we can't find 202 seafarers who meet our requirements, or who have the right attitude toward DFDS as an employer and to our wage agreement, well, then we won't have to hire 202. In that case we'll pay a redundancy payment, and in this light I'm absolutely confident that we can find the employees that we need and who have the right attitude. We expect to hire 202, but if that turns out not to be the case, then there's a solution for that."
Try a free 40-day trial subscription to ShippingWatch
DFDS will take over Eurotunnel's ferries in a few weeks
DFDS to acquire Eurotunnel's ferries on the Channel