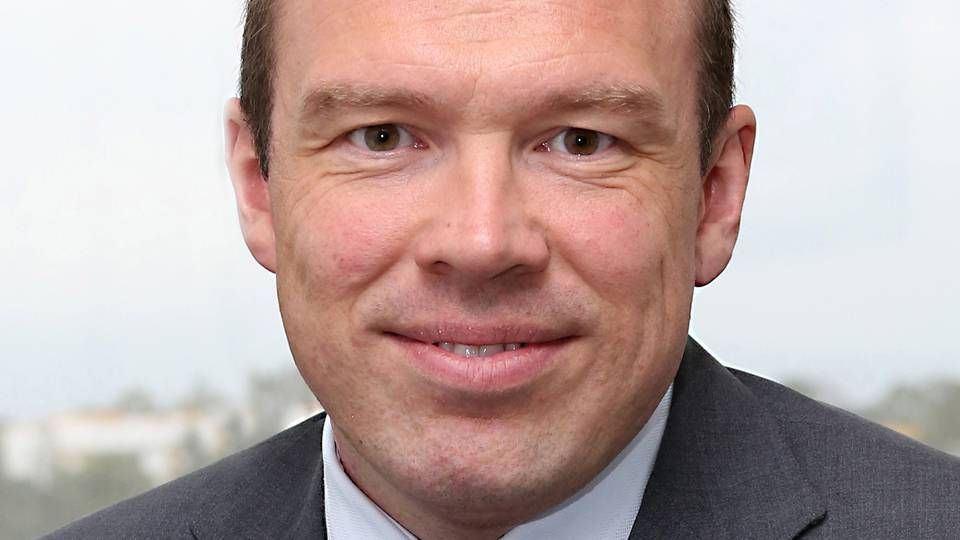 Michael Hansen has no idea where he'll be in five years. Whereas other people might prefer to have a picture of their future, Michael Hansen thrives on the shipping industry's votality, where the forecast can change from one day to another. It's great, as he says.
And the view is not ideal when ShippingWatch visits Michael Hansen's office in Copenhagen's harbor district, where the Maersk Group's shortsea and feeder company Seago Line is headquartered and where the new CEO has settled in since being appointed in May. The early autumn wind stirs up the canal waters outside and the rain beats against the window. Michael Hansen gestures to the gray skies outside with a wry smile when asked what it feels like to be back in Denmark after three years in Mexico.
Try a free 40-day trial subscription to ShippingWatch
He seems to be saying that the weather could be better. From 2012 up until now, he has been used to warmer climates, working for Maersk Line in Central America, covering the region from Nicaragua to the carrier's office in Mexico City. He will turn 40 this month, the same year his career also took a sharp upward turn with his appointment as CEO of Seago Line. He describes the shift as a unique opportunity within Maersk Liner Business, which covers the Maersk Group's container activities.
Anchored to Denmark
"Seago Line works closely with Maersk Line, but we also have the independence to establish our own vision, priority and strategic goals. I have been with Maersk Line for 17 years, so it's exciting to get to be part of something smaller, where you can have more influence on the company's direction than you can with a huge enterprise like Maersk Line."
Try a free 40-day trial subscription to ShippingWatch
Despite the relatively uninspiring weather, Michael Hansen is happy to be back in Denmark, and he has throughout his career maintained strong connections to his home country. Three years away. Three years at home. That is how his career has unfolded over the past few years, ever since he was first sent abroad after completing Maersk's training program, Maersk International Shipping Education (MISE). It's a program he initially signed up to in order to dodge the traditional university route and the student life, he admits with a smile.
International environment
"There's nothing to be embarrassed about. It was an opportunity to go and learn. I began as a MISE student in '98, where you come in and learn a trade, but there was also some theory in it. I took a diploma at the same time and since then have taken an MBA. It allowed me to take on parallel studies and get alternating effect, which I thought was so much more attractive than sitting in the University of Copenhagen for five years," he says and names another key aspect which drew him to the program almost twenty years ago: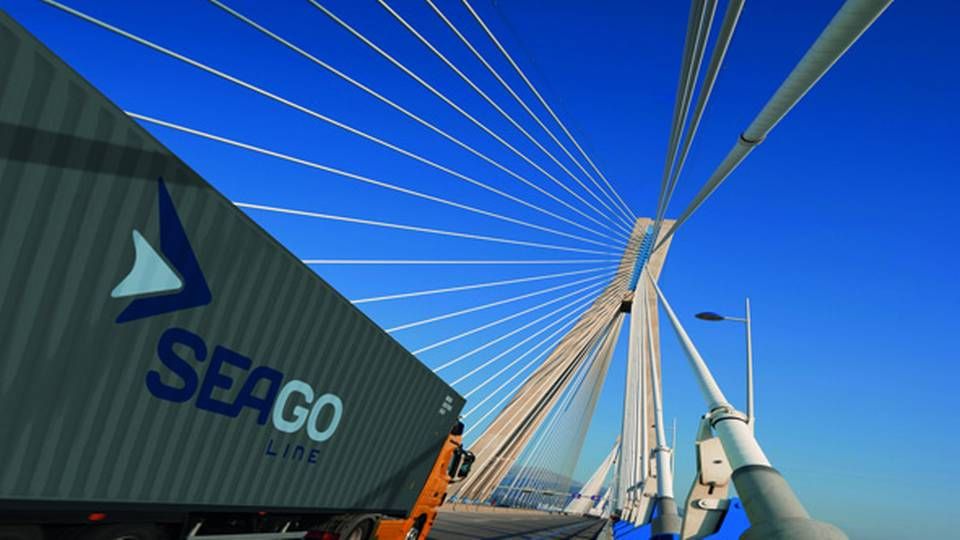 "Then there was the international aspect, which appealed to me just as it did to all MISE students. The prospect of sitting on a plane and living in another country after just two years was absolutely amazing, and I also ended up getting to do it. Two years later I was sitting on a flight to New Zealand. It's pretty unique to find yourself in a situation where you don't know where you'll live in two years. I don't know where I'll live in five years. I think that's great. However I've always maintained a firm base in Denmark. It is important within our business to come home, touch base and be part of the headquarters and the network here. So it suited me just fine to move home."
Calling a spade a spade
His career has taken him to Spain, New Zealand and most recently Mexico, where his son was born. Here the key aspect of the job has been related to person contacts, which is something he has brought with him to Seago Line. His working schedule in Seago Line is carefully planned so that there is time to travel to the company's various customers. A week at home. A week out - except for Mondays where management meets.
"I believe personal contacts are also important here in the EU. I don't think one should underestimate their value. There is a bit of a stereotype that we Northern Europeans are cold and reserved, and personal contacts aren't so important here. I don't necessarily buy that. Both in the EU, and perhaps even more in the Mediterranean, it is important to spend time with customers and try to understand their business and concerns. We had a big focus on that in Central America, and it is certainly relevant here too," says Michael Hansen.
Try a free 40-day trial subscription to ShippingWatch
Michael Hansen prefers to lead from the front. It is a matter of being visible in the organization, something the many trips to customers and Seago Lines' various offices help ensure. Michael Hansen recently spent two hours with Pierre from customer service in France to get feedback on improvements. He did not have the solutions, but he can bring the challenges back home with him and find the right help. And he stresses the important of fostering an open culture within the company:
Say it like it is
"We must create an environment where people have the confidence to say it like it is, and where we can disagree. If we trust each other, then we can hold discussions and work as a united team afterwards. This is crucial. If we conform too much and don't have the courage to speak up and say things that might be controversial, we will never evolve," he says while highlighting the fact that the office boasts a range of different nationalities:
"It's an international environment, and we have to foster a culture where people can call a spade a spade."
At Seago Line, business is currently doing well. Despite operating in a difficult market, last year the carrier reported profits of USD 166 million. In 2013, the company delivered a profit of USD 124 million. Nevertheless, Michael Hansen would rather look forwards than backwards.
"We are spending more time planning 2016 and creating a vision for 2018. We have the high-beam lights turned on and are looking into the distance. The results are a product of the work, rather than a primary focus. Of course we will deliver on our results, but I look at it as being more about getting the individual elements right, and the right processes optimised. Then the results will follow."
Seago Line points to new reality in short sea
Seago Line lands profit of USD 166 million