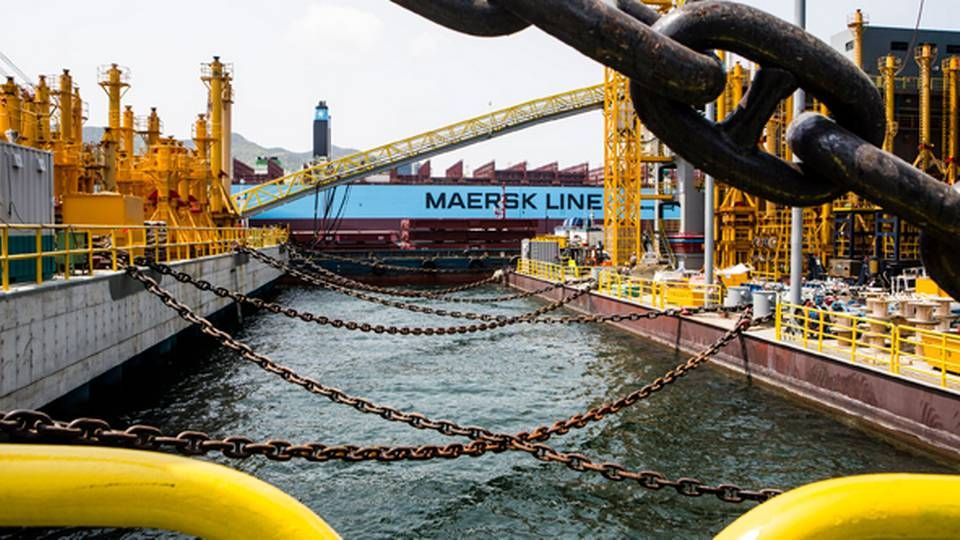 The number of unemployed container ships is approaching the highest level in over five years. According to analyst firm Alphaliner, it's a sign that the surge in vessel oversupply relative to demand is gravely serious, if Maersk Line has come to anchor one of its newest mega ships, a Triple E with 18, 000s teu capacity.
Maersk Line expects the mega container ship to sit still for six weeks as a result of the carrier's capacity adjustment to the weak demand between Asia and Europe. But the move is still extraordinary.
As a rule, carriers usually try to keep their biggest ships active, but the huge oversupply of ships across nearly all container routes leaves shipping companies with little choice than to pull their most precious ships out of the water, write Alphaliner.
Currently, the market has 23 unemployed container ships over 7, 900 teu.
In total, 263 container ships, amounting to 934,700 teu, have been idle since October 19. These are the highest levels since 2009 - 2010, with overcapacity expected to reach over one million teu in the coming weeks as carriers are forced to adjust and contemplate their route network for the approaching winter season.
According to Alphaliner, the number of idle vessels would have climbed yet higher, if recent deliveries of newbuildings on to the market had not stalled.
Maersk Line's Senior Press Officer, Michael Strogaard confirmed to ShippingWatch that one of the carrier's Triple E ships was indeed pulled out of the water after six weeks:
"It's not unusual to pull capacity out for a period when the demand drops after holiday periods such as China's Golden Week, Christmas and New Year."
Maersk Line downgrade heralds industry downturn
Farstad pulls another five ships from the market
Fredriksen's Deep Sea Supply idles two offshore vessels