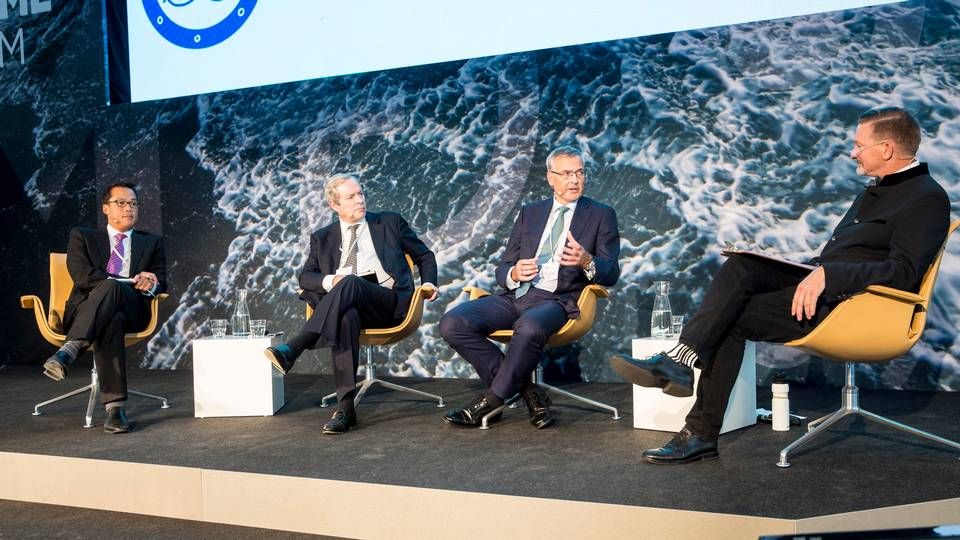 Front-runners in the maritime industry should take the lead on some of the most important challenges facing shipping. This is one of the conclusions noted in the summary of the final report from this year's Danish Maritime Forum.
In October, 200 CEOs, ministers and decision-makers in the shipping industry spent two days at the forum in Copenhagen discussing the biggest challenges - and the biggest potential - for the global maritime industry.
Try a free 40-day trial subscription to ShippingWatch
Danish Maritime Forum was held as part of Danish Maritime Days, which took place for the second time this year. One of this year's headlines was how to strengthen the relationship between maritime players, society and the industry as a whole.
"The maritime industry is the backbone of globalisation and international trade. In order to unleash its full potential and contribute to human wellbeing through growth and development all around the world most participants in the Danish Maritime Forum agreed that frontrunners in the industry could do a lot to advance collaboration, heighten standards and proactively engage with policymakers on the regulatory landscape of the future," says Anne H. Steffensen, Chairman of Danish Maritime Days and Director General of the Danish Shipowners' Association, in a comment on the report.
Read the entire report here.
Shipping crisis weakens investor interest
Here are the pictures from Danish Maritime Forum 2015