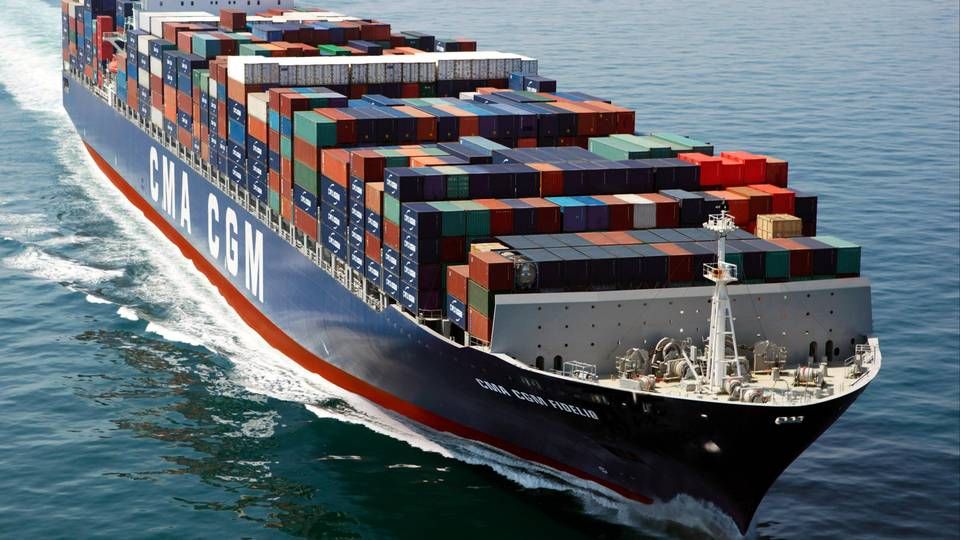 "It's grotesque to have an industry directly asking to the included in a climate agreement, but which is not allowed to."
This is the immediate reaction from Marie Bruun Skipper, deputy director at the Danish Shipowners' Association, following the publication of the final text for an agreement at this year's climate summit in Paris, COP21. Delegates at the Paris summit are at this moment, 16:00 CET, deciding whether to vote yes or no the pact, but the negotiations have been concluded and the text will therefore not be altered beyond this point.
Regardless of whether the pact is adopted or not, it is at this point clear that shipping will not be included. And this reflects a lack of political willingness, says Maria Bruun Skipper.
"The issue here is the conflict between industrialized and developing nations, with the discussion of a joint but differentiated responsibility in which developing nations will not have to contribute in the same way as industrialized nations," she says.
Maersk as well as the Danish Shipowners' Association and the EU have on numerous occasions called for shipping to be featured in a climate pact and thus being obligated to contribute to keeping global temperature increases in check. Now Maria Bruun Skipper hopes that this might be done at next year's COP22 summit.
"I'm pleased to have noted a statement from Ban Ki-Moon (Secretary General of the UN) that he wants to have transport as focal point of the latter part of his term in office. We hope to have a chance at securing a flag-neutral pact at COP22," she says.
Who should regulate shipping?
In the final pact text, the aim to keeping the global temperature increase in check has been tightened from a previous target of max 2 degrees Celsius to now 1.5. With shipping and aviation, which today account for five and three percent of global CO2 emissions, respectively, out of the pact, several organizations question how it will be possible to reach this goal.
"The Agreement now leaves it unclear which actors have responsibility to reduce emissions from these sectors. If ICAO/IMO wish to retain a role, they must urgently scale up their ambition. Otherwise states and regional actors will have a right to adopt measures to ensure these sectors contribute to the 1.5°C target.," says Andrew Murphy, Aviation and Shipping Officer at Transport & Environment.
The Danish Shipowners' Association also calls for the industry to set its own targets before someone sets them for the industry.
"What we fear is that the EU will say, 'nothing's happening at the IMO,' and then introduce regional legislation," says Maria Bruun Skipper.
She explains that a regional, European regulation would create uncertainty about the consequences of ships from other global regions operating in European waters, just as it would distort competition with ships from other flag states.
"As such, an EU regulation would also not be very efficient in terms of the climate," she says.
An EU report published in November states that, without regulation, shipping and aviation will account for 39 percent of global CO2 emissions in 2050.
Ships owned or operated by Danish shipowners transport around one tenth of all global seaborne cargo.
Maersk and EU pushed for shipping
The EU Commission as well as shipping conglomerate A.P. Moeller-Maersk used the last days of the Paris climate summit to push for the inclusion of a direct reference to shipping in a finalized agreement. Meanwhile, several environmental organizations characterized it as completely fatal that the shipping as well as aviation were no longer included in the text.
After the latest draft was published, John Kornerup Bang, head of, among things, climate changes at the Maersk Group, expressed the conglomerate's attitude on Twitter:
"Shipping is out of latest draft. We are disappointed and hope it will be reintroduced before COP21 ends," he wrote.
EU Commission officials, headed by the Commissioner for Energy and Climate, Miguel Arias Canete, told news agency Reuters on Wednesday that they would fight hard to get shipping and aviation back in the text at the summit, which ended officially on Friday, December 11th, but was extended by a day to secure agreement.
"I don't know who got it (shipping and aviation) out but we are fighting for it to be put back in," said Miguel Arias Canete, describing the development as a step backwards.
Shipping and aviation must still contribute
NGOs stress that the failure to include shipping and aviation in the final text does not mean that these two sectors will not have to contribute significantly to reaching the new and tighter 1.5 degree limit.
"While these sectors have received an opt-out from the text of the Agreement, they must not receive an opt-out from its long-term ambition. We will redouble our efforts to ensure these industries contribute to the 1.5°C target, either through measures at ICAO/IMO or at regional or national level," says John Maggs, Senior Policy Advisor, Seas At Risk.
Kat Watts, International Climate Policy Advisor, Carbon Market Watch, adds:
"The world's diminishing carbon budget requires immediate action from these sectors. 1.5°C places an obligation on all sectors to act, and aviation and shipping are no exceptions."
Maersk and EU want shipping back in climate agreement
Several countries against shipping in final climate deal
"Shipping is the elephant in climate negotiations room"