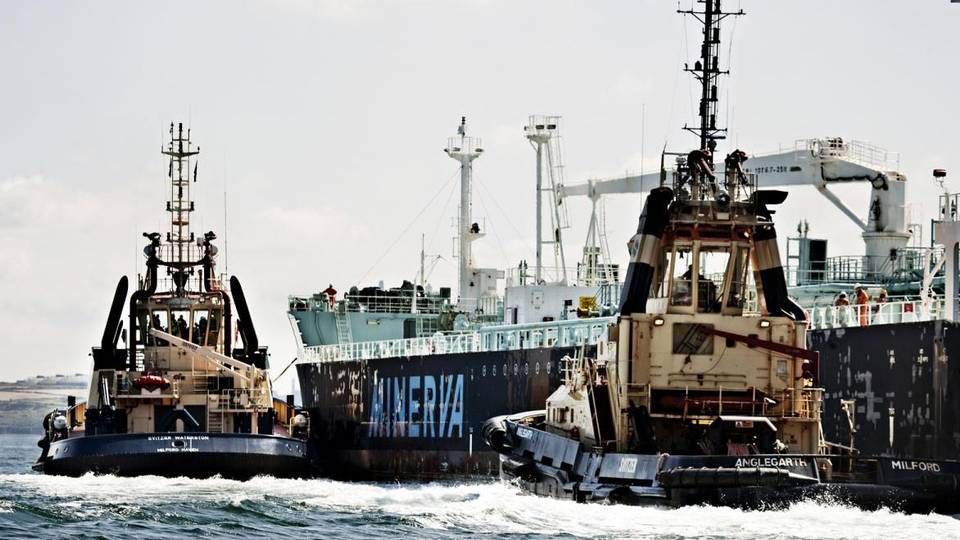 Svitzer is once again hit by strikes across several ports in Australia, a region that represents the Maersk-owned salvage and towage unit's single biggest market. Negotiations for a new multiple-year agreement between Svitzer and the three unions that are usually represented on the otherwise small tugboats have been underway for months but have yet to produce a new agreement.
According to Svitzer, this does not concern the contents of a potential agreement, but rather the principal matter of there being only one agreement for the tugboats, which in addition to a skipper also sail with an engineer and a deckhand on board.
Svitzer believes that it has been far too difficult to negotiate and coordinate three separate agreements, and the company insists that this is now reduced into one single agreement going forward. The Australian unions, including not least the ones crewing ships and working in the ports, are known for being what some observers describe as steely. Other would say stubborn or downright aggressive.
The engineers' union - the Australian Institute of Marine and Power Engineers - allegedly rejected an agreement for all positions onboard Svitzer's vessels and has launched a 48-hour strike this week in Australian ports. This in spite of Svitzer's efforts on Friday to have the Australian Fair Work Commission prevent a strike.
Svitzer to use Maersk name to enter Asia
Now the carrier intends to draw on the support it believes to have from the other two unions, which represent two thirds of the employees, to push a single wage agreement through. As such, from Tuesday to Friday this week, Svitzer is holding a vote among all employees to secure a majority for a mutual agreement.
"While Svitzer appreciates that under the Fair Work Act employees have the right to withdraw their labor in the pursuit of their industrial goals, we are nonetheless extremely disappointed with today's outcome (the Fair Work Commission's decision -ed.). For an island nation like Australia, which relies on the maritime industry to move 99 per cent of its international trade, AIMPE's proposed stoppages of up to 48 hours will damage the Australian economy and put jobs at risk. And let's be clear, this industrial campaign isn't about the pay and conditions of our engineers. This whole dispute is over an outdated view of the world. AIMPE simply does not want engineers to be on the same enterprise agreement as their crew mates," says a Svitzer spokesman in a comment on the escalating dispute.
Could have been avoided
The old agreement expired on December 31st 2015, and although the parties have been negotiating since October 20th last year, they have not yet been able to reach a new four-year agreement, set to run until 2019.
The engineers' union's consistent rejections have at this point resulted in a somewhat tense relationship with employer Svitzer:
"Most disappointing of all is the fact that this situation could have been avoided altogether. Back on the 19th of December the Fair Work Commission in Sydney put a positive proposal to both parties, namely Svitzer hold further discussions with AIMPE and that AIMPE in turn delay taking industrial action. While Svitzer readily agreed to this proposal, AIMPE rejected it out of hand," noted Svitzer in a recent statement.
Svitzer lands 10-year LNG contract in Darwin
The Australian ports combined have for years represented Svitzer's single biggest market, though also the market in which the carrier has exerted the most energy to come up with an agreement model and cooperation method with the employees that provide a larger degree of flexibility and ultimately better earnings for the tugboat carrier.
No more than a month has passed since Svitzer was able to announce one of several important and long-term gas contracts in the region, as the carrier secured a deal with Japan's Inpex from late 2017 concerning LPG and LPG that will be shipped from a new facility in Darwin. The contract, which will run for ten years and comes with extension options for up to a max duration of 19 years - and Svitzer has, among other things, ordered two newbuildings for the purpose.
Improved competitiveness
Australia has been Svitzer's main market since 2007, but the country has in recent times evolved into a bit of a headache for CEO Robert Uggla, who in a past interview with ShippingWatch pointed to the challenges in this market. In relation to the annual report for last year, he said the following:
"Over the last year we have seen significant industry challenges for our salvage and harbor towage activities, not least in Australia. The harbor towage industry is currently characterized by industry overcapacity and high cost levels. Despite these challenges, the company delivered a result of USD 82 million and a cash flow of USD 203 million in 2014, while we improved our market position in many of the competitive ports we serve," said Robert Uggla:
"The task ahead is to further improve the cost competitiveness and agility of our operations in Australia and Europe, while at the same time we accelerate the development of new operations in growth markets. Historically, we have invested primarily in Europe and Australia. By 2020, we aspire to have a more balanced global portfolio."
Union issues strike notice against Svitzer
Robert Uggla: Slowdown in shipping will hit us
Svitzer acquires Australian contracts from competitor