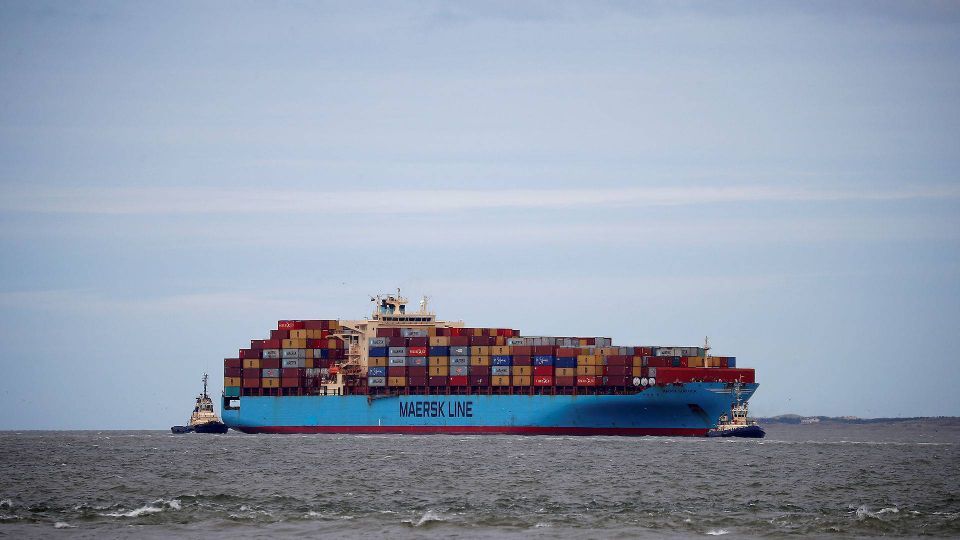 This week is shaping up to be a pivotal one for companies in the US that rely on trains for transporting commodities, components and finished products.
Railroads and labor unions worked through the weekend to avoid a strike that could cost the world's largest economy more than USD 2bn a day. Few signs of progress emerged, and the companies are advising customers of potential service disruptions starting today, ahead of a potential walkout later this week.
On Sunday, Norfolk Southern said in a online notice that it "has begun enacting its contingency plans for a controlled shutdown of our network at 00:01 on Friday, Sept. 16." Union Pacific and CSX also announced contingency planning for a possible strike. BNSF urged its customers to call members of Congress to prevent any interruptions.
According to Bloomberg Intelligence analyst Lee Klaskow, BNSF and Union Pacific combine for 45% of Class I intermodal traffic. CSX and Norfolk Southern have 31%.
Trains accounted for about 28% of total US freight movements, according to government data for 2020, making it the busiest mode after trucks. Half of that traffic moves bulk commodities — particularly food, energy, chemicals, metals and wood products — as well as automobiles and industrial parts. The other 50% consists mostly of shipping containers carrying smaller consumer goods.
Strike or no strike, the nation's freight-rail system is still dealing with imbalances. Earlier this month, for instance, the shipping line Maersk said it was suspending import bookings through Fort Worth, Texas, citing "severe congestion" around rail ramps and container yards in the region.
It's not an isolated situation. The interlinked system that's the lifeblood of the American economy is still recovering from the worst disruptions of the pandemic, and trains are a vital link in that chain.
Below are a few charts to help illustrate where the supply-chain snarls remain a challenge on the rails. The first one shows data from Hapag-Lloyd, Germany's largest container-shipping line. The company reports dwell times for its intermodal boxes are staying steady or rising at key import and export junctures from Los Angeles to Savannah, Georgia.
Among the more prominent logjams continues to slow cargo movement around the twin ports of Los Angeles and Long Beach, California. There, nearly 80% of shipping containers are waiting more than five days on average to make their rail connections — a big jump from the beginning of the year, according to data from the Pacific Merchant Shipping Association.
Texas has the most miles of railroad tracks of any state but Illinois — and Chicago, in particular — has been the most important hub of US intermodal commerce for more than a century. According to the Association of American Railroads, 25% of all US freight rail traffic and 46% of all intermodal traffic starts, stops or passes through the Chicago region.
While 10 of 12 railroad workers' unions have struck new labor deals, the two holdouts — the Brotherhood of Locomotive Engineers and Trainmen and the International Association of Sheet Metal Air, Rail, and Transportation Workers — account for more than 90,000 rail employees.
Their joint statement on Sunday didn't hold back, accusing the railroads of scare tactics in the negotiating process that amounted to "corporate terrorism."
The timing isn't good for the trains to stop running. Harvest season across the farm belt is approaching, retailers are stocking up for the year-end holidays, and the economy already faces a stretch of weaker growth and high inflation.
The most immediate concern in the event of a rail strike would be for perishable goods. The American Bakers Association said "even a temporary interruption would create a devastating ripple effect" that would create a shortage of materials and ingredients.
Demand for intercontinental container routes wanes
Empty containers piling up at US and European ports
Port of Los Angeles gets financial aid to accelerate container handling