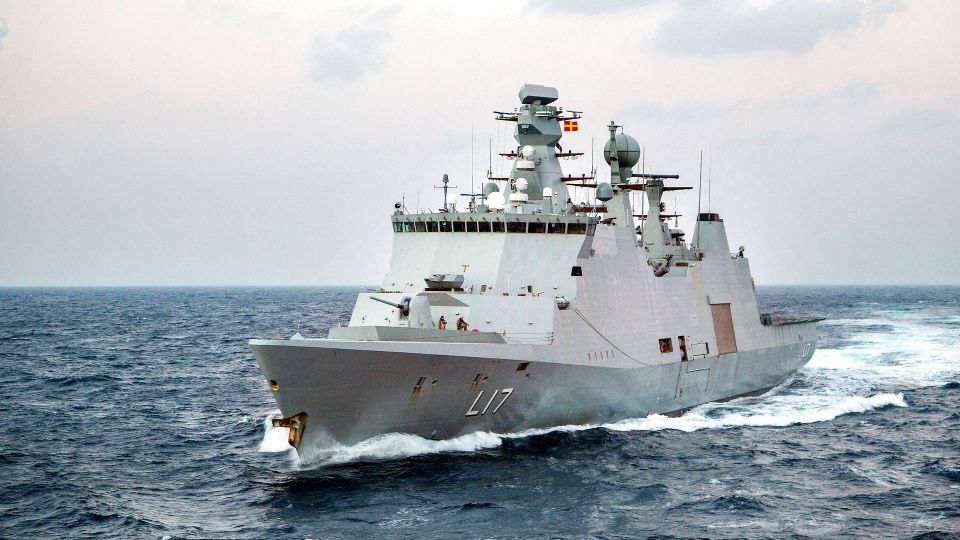 Six crew members have been taken hostage following an incident that occurred Monday when Danish frigate Esbern Snare was dispatched as part of an anti-piracy operation in the Gulf of Guinea.
In a press release issued Monday evening, the Defence Command of Denmark writes that Esbern Snare came to the aid of a container ship following a pirate attack.
The Danish frigate received intel suggesting that a pirate group was active in international waters near the island of Bioko off the coast of Equatorial Guinea.
While Esbern Snare set out in the direction of the possible pirate group, attempts were made to contact civilian ships in the same area.
The attempts were unsuccessful, however, according to the report.
After a three-hour pursuit, the Seahawk helicopter aboard the frigate was sent ahead to observe. Upon approach, it received a Mayday signal from a container ship.
The signal means "ship in distress."
The helicopter crew spotted a smaller vessel – a skiff – near the side of the container ship. The crew also noticed a number of suspected pirates and hostages board the skiff.
Allegedly, those on board the skiff jettisoned various objects, presumably in order to move faster.
With the hostages taken on board, they sailed north towards the Niger Delta.
To avoid endangering the hostages, the helicopter pursued the vessel at a safe distance for some time, after which it returned to Esbern Snare.
The frigate is not authorized to pursue pirates in national waters.
In the meantime, the frigate had received a message that several crew members were on board the container ship and that a crew member was wounded, having been shot in the leg.
There were no reports of any pirates still on board the container ship.
For this reason, a boarding team was dispatched to the container ship to provide first aid.
The wounded individual subsequently received medical attention aboard Esbern Snare and is reported to be stable.
Later Monday evening, the boarding team was still present on the container ship, providing support and aiding in the search for the two missing crew members.
Updated on Dec. 14 at 12:55 pm CET with information that six crew members have been taken hostage by the pirates.
English Edit: Christoffer Østergaard
Danish frigate kills four suspected pirates in Gulf of Guinea
Esbern Snare's detained pirate suspects could be tried in Nigeria, Ghana or Togo
Killing of suspected pirates in the Gulf of Guinea radically change the picture of the operation
ECSA demands additional measures to fight pirates in Gulf of Guinea