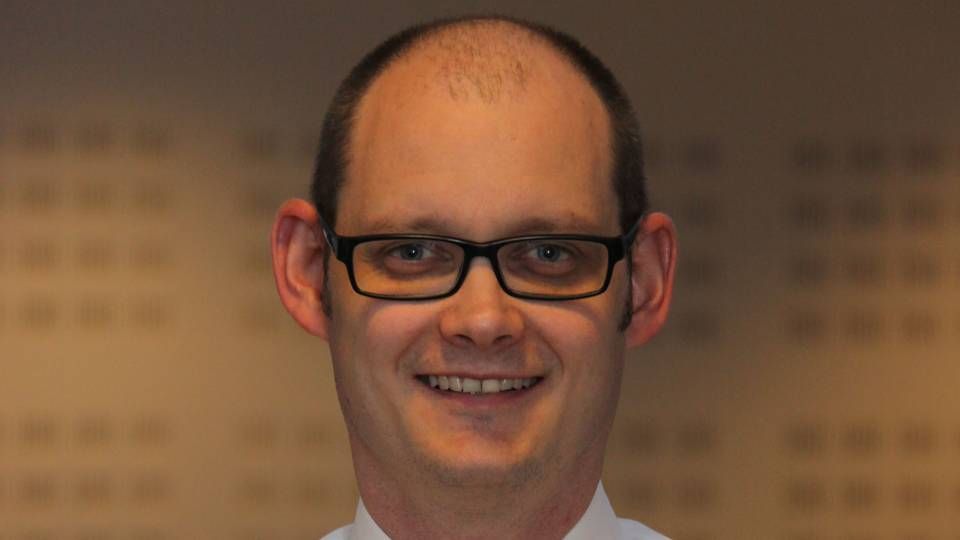 MAN Diesel & Turbo was surprised by shipowners' interest in saving fuel, as it turns out that there's heavy demand for reports showing how ships' fuel consumption can be decreased using new technology, says Christian Ludwig, Head of Retrofit and Upgrade at MAN Diesel & Turbo.
Do you want to be kept up to date with the latest developments in Danish and International shipping? Subscribe to our newsletter – first 40 days are free
The so-called 'De-Rating-Study' is a study MAN performs on the operational aspects of a ship, after which the company presents its recommendations for improving the ship's fuel efficiency.
"We've received orders for 27 of these studies since mid-January without really doing any promotion for them. We're surprised to see interest in the studies from all the different types of ships out there. Anything from small bulk carriers to massive container ships and both large and small tankers. I personally expected most of the interest to come from major container carriers," says Christian Ludwig to ShippingWatch.
Major container ships are typically the ship class that consumes the most fuel, meaning that this segment is often the one most interested in cutting fuel costs.
Ten to fifteen percent
In order to perform a De-Rating-Study MAN Diesel & Turbo needs a series of data from the shipowner about how a ship operates, including data about the ship's normal sailing speed and any minimum requirements the shipowner might have in regard to speed. Additionally, MAN Diesel & Turbo looks at engine data and tank tests of the ship in order to produce a recommendation for reoptimizing the ship.
The final product is a report of approximately 50 pages, showing the customer which new products can be used to lower the ship's fuel consumption. And there's a lot to be saved by reoptimizing a ship, says Christian Ludwig.
"By reoptmizing the engine for lower speed shipowners can save ten to fifteen percent if they also change the propeller on the ship."
Surprising success
MAN Diesel & Turbo started doing the studies because they kept getting requests from customers wanting to know how their ships could be optimized. It costs 10,000 euros and takes about six to eight weeks to have MAN do a study of this sort. But for the company, this kind of study is hopefully just the first step of a sales process, as MAN Diesel and Turbo itself offers the technologies proposed in the recommendations.
"We consider it a success. Not even in our wildest dreams did we imagine that there would be so much interest for this. These studies are the first step, and after that, to a certain extent the plan is to secure some orders for these optimizations," says Christian Ludwig.
He explains that MAN Diesel & Turbo has delivered about half of the 27 studies and that the company is currently "in dialogue" with approximately two thirds of the customers who have received completed studies.
"We're negotiating with a small handful of them, so before the summer's over we expect to announce the first orders relating to these studies."
Reoptimization
The reason MAN Diesel & Turbo can produce major fuel savings through reoptimization is a combination of new tehcnology and a change in mentality and the market.
Before the financial crisis, ships were built to sail as fast as possible. Every time MAN or anyone else were to design an engine, extra horsepower was turned into top speed. After the financial crisis, the need to get from A to B as fast as possible has changed and the speed has been lowered. This means that ships built before the crisis are optimized for sailing at a much higher speed than they're currently doing. Thus, the ships burn more fuel than they would after being reoptimized.
Additionally, before the crisis shipyards preferred to produce a series of similar ships because this would save them the costs of developing different designs, which resulted in massive amounts of dry bulk ships, tankers and container ships featuring standard configurations all geared for one thing - speed.
"But after the financial crisis slow steaming has become the norm, and the ships, the propellers and the engines are nowhere close to optimized for this. If you're willing to reduce your top speed by around ten percent, then by reoptimizing your engine and installing new propellers, you can save between ten and fifteen percent, and that could easily turn into a workable amount of money," says Christian Ludwig.
The repayment time for following MAN's recommendations in the report varies from ship to ship, as ships with large fuel consumptions will earn back the investment in new technology faster. But for a major container ship the repayment time would be around a year and a half. And that's not a long time, when the investment will typically be around 2.5-3 million euros.
"And then if you do the math you'll find that with such a short repayment time you can save a lot per year, " says Christian Ludwig.
Do you want to be kept up to date with the latest developments in Danish and International shipping? Subscribe to our newsletter – first 40 days are free
Maersk Tankers begins comprehensive retrofit programme
MAN: Shipowners want to turn up the gas
MAN Diesel & Turbo disappointed by new NOx deadline