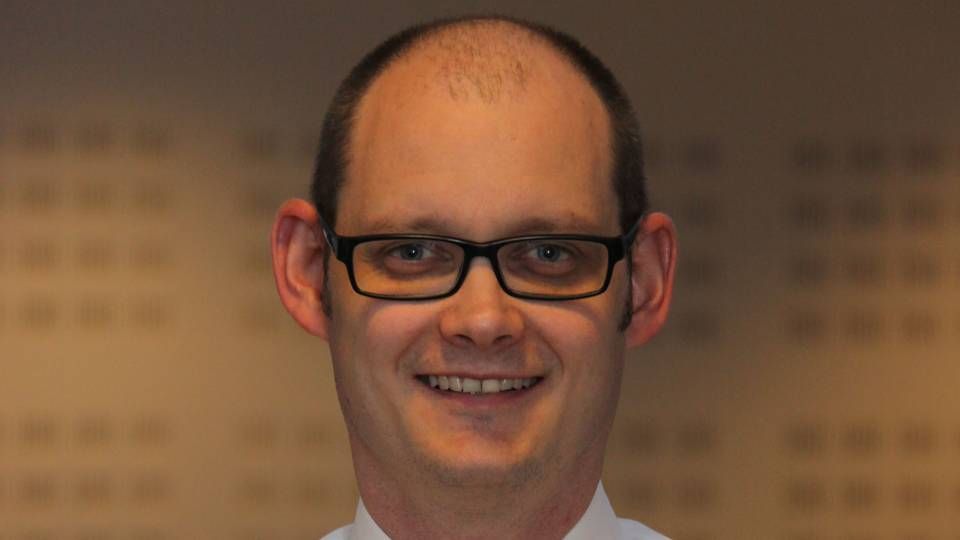 The path is about cleared to a new business market for Danish-German engine supplier MAN Diesel & Turbo, says the company following a new contract with Qatar-based carrier Nakilat to rebuild one of the company's ships for sailing on LNG, Christian Ludwig, Head of Retrofit & Upgrade, tells ShippingWatch.
"We've just signed a contract for a pilot project, where we will rebuild the engines from regular oil consuming engines to dual fuel engines that also operate on LNG," he says.
He declines to reveal the price of the contract.
Do you want to stay up to date on the latest developments in International shipping? Subscribe to our newsletter – the first 40 days are free
Nakilat has a fleet of 14 130,000 dwt gas vessels (Q-Max) and 31 smaller gas ships (Q-Flex), all currently sailing on MAN Diesel's two-stroke engines, with a possibility of retrofitting to the new ME-GI system, which will now first be tested on one ship. In the second quarter 2015 the ship will be rebuilt in Qatar at the Nkom shipyard, also part of the Nakilat group. A job that requires little work on the engine itself, serving instead as an add-on with a fuel-gas supply system ensuring that the ship can sail on the gas that it is already carrying.
And if MAN Diesel & Turbo does a successful job this contract could open the door wide to a whole new business area, which the supplier has spent many years waiting for.
"The point for Nakilat is to test the system and watch it in action, and hopefully things will go very well, and they'll subsequently evaluate whether to install the new system on a bigger part of their fleet. It's a big thing for us. We believe this is going to bring a great return over time. There's definitely a big market for this," says Christian Ludwig.
American interest
MAN Diesel & Turbo has looked to gas as a future market for many years, and the Nakilat pilot project could indicate that the market is getting ripe. Also, the contract sends an important signal to the rest of the world, says Christian Ludwig.
"It's important for the market to see that it's possible to do something existing ships. We're seeing a lot of demand and interest from American carriers in particular in terms of rebuilding ships."
This is not least because the price of a newbuilding in the United States is extremely high, combined with the high number of older ships that will now have to comply with the new ECA sulphur regulations. And the price of gas in the United States is low, which could make it even more attractive for carriers to retrofit their ships. According to Christian Ludwig, the big price difference between gas and MGO will likely make it attractive to rebuild ships of the ages 20 to 25 years for sailing on gas. As the ships operate under the US Jones Act, taking them abroad requires the permission of the US authorities, the EPA, but one shipping company was granted permission to do so in 2013:
"With that in mind, along with the interest we're seeing from American carriers, we believe that there is a potential market for retrofitting. I believe that we'll be nearing a few deals by the end of the year. We have some carriers who have been through this process with the authorities," says Christian Ludwig.
MAN supplies engines for new methanol fleet
Ready for the job
The first step for the supplier now is to do the job for Qatar-based Nakilat, and to ensure a successful process the company has hired three or four new employees to handle the project together with one or two more people during the next year and half, out of Copenhagen, while other teams will be involved as well.
"This is the first time in a very long while that we'll be doing this kind of project business, and of course we need to show that we're completely in control of it, and we are. We've been practicing for the last year and a half to two years."
Nakilat is part of the rich Qatar-based shipping and offshore group Milaha. Milaha's Chairman is Aki Jassin Al-Thani, who incidentally also serves as a key member of the board at United Arab Shipping Company (UASC). ShippingWatch interviewed Sheikh Ali, as he is often called, in September last year, an interview where he pointed to, among other things, the Milaha group's ambitious expansion plans.
Do you want to stay up to date on the latest developments in International shipping? Subscribe to our newsletter – the first 40 days are free
MAN Diesel & Turbo: Booming demand for retrofit
Significant growth for Qatar's shipping and oil company