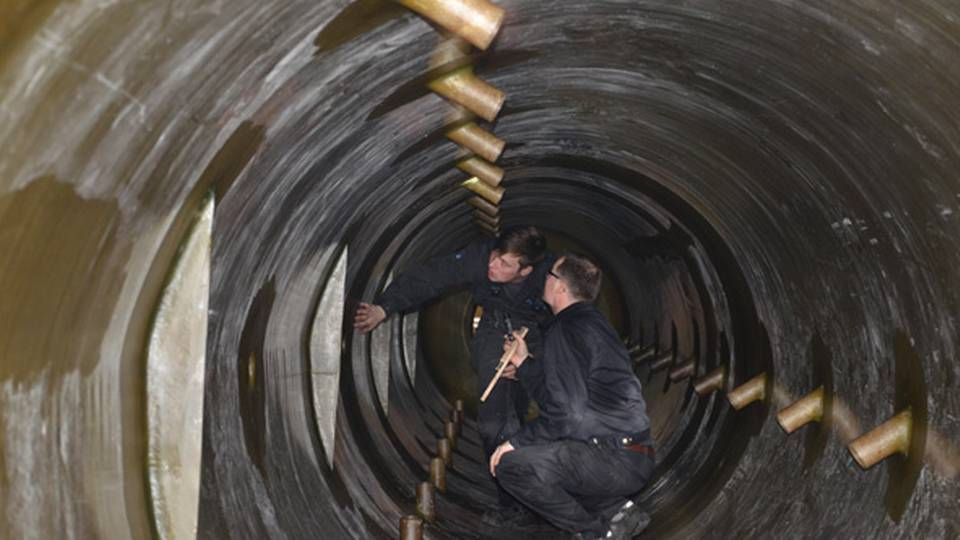 In recent years, Danish supplier Pureteq has been testing its scrubber system at a testing facility at a heating plant in Northern Jutland, and CEO Anders Skibdal is far from modest when describing the results:
"This is a world-class system for cleaning sulphur from ships," he tells ShippingWatch.
As such, the company - which has so far focused on land-based systems - has now decided to switch its focus. Anders Skibdal says that the company's Board of Directors made the big decision a few weeks ago:
"Now we're aiming hardcore for the maritime market, where before we worked broadly with environmental solutions in many different areas. Now we're focusing all our energy at the maritime market while scaling down our land-based projects. This means that our engineers and machinists will spend all their time working on maritime projects instead," he says.
Do you want to stay up to date on the latest developments in International shipping? Subscribe to our newsletter – the first 40 days are free
This move comes at a time when carriers have to decide how to approach the tightened requirements for sulphur emissions, set to come into force in Northern Europe on January 1st 2015 and globally in 2020. With this in mind, Pureteq has high ambitions for the developments of the company:
"We do plan to become a multi multi dollar business. I can't go into more details than that, but it only takes an infinitesimally small part of the market to become a multi million dollar business by revenue."
The company currently has a revenue of USD 741,300, but Pureteq hopes to realize this ambition within five to six years. The company has spent millions of dollars developing the scrubber, and Anders Skibdal is confident that this investment will be recouped:
"The market is starting to take off now. About a year ago some 30-40 scrubbers had been sold, certainly not an impressive number. So we've been waiting a bit to see what happens with this market, but now things are starting to take off for real, with some 300 systems sold."
Ballast water on hold
Where the scrubber business is well up and running, things are looking different for the company's interest in ballast water management systems, another area Pureteq was looking at. All activity within this field has been put on hold due to the lack of legislation and ratification of the much-anticipated convention addressing the matter:
"That hasn't happened yet, so it looks like it's going to drag on. It's different with sulphur, where we have legislation in place, set to come into force in 2015, and globally in 2020," says Anders Skibdal.
Do you want to stay up to date on the latest developments in International shipping? Subscribe to our newsletter – the first 40 days are free
Sulphur regulations cost carriers USD 120 per container
Niels Smedegaard: Shipping was fast asleep
Seven DFDS routes could be shut down