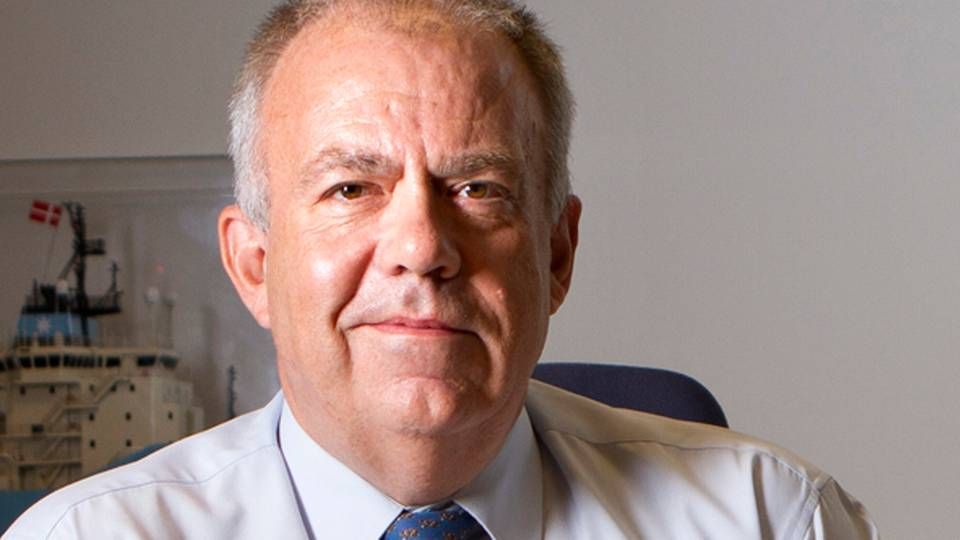 Maersk Supply Service, part of the Maersk Group's fifth core business unit - Services & Other Shipping - has three newbuildings on the way, but the company will soon be ready to place more orders. The carrier is working to place orders within the next three to six months, says Maersk Supply Service CEO Carsten Plougmann Andersen in an interview with ShippingWatch.
"Our contractings will represent a controlled offense. We're also working on a review of the organization, and now it's time for us to grow. And we're not just planning to grow in number of ships, we'll also improve the employment rate of our existing ships," he says.
Maersk Supply Service has more than 60 vessels in its fleet, which consists of anchor handlers, subsea support vessels and platform supply vessels. The ships underway are two anchor handling vessels and a ship custom built for cable installation, but he declines to reveal what kind of vessels the carrier plans to order. And Carsten Plougmann Andersen also imagines that Maersk Supply Service will acquire second-hand vessels from time to time, as investing in new ships is very expensive.
We are among the very best
The investments in new ships will help maintain the market share in the areas in which the carrier operates. In anchor handling the carrier has had a market share of around 15 to 20 percent in recent years, and the plan is to maintain this level.
"We all have to run faster in order to maintain our place among the very best. We have the advantage of having been in the market for many years and being highly specialized, so the standard of our business in our key overseas markets of Australia, Angola, Brazil, and Canada is at a very high level," says Carsten Plougmann Andersen.
He expects that Maersk Supply Service's market will move increasingly toward deep-sea jobs just as much as anchor handling.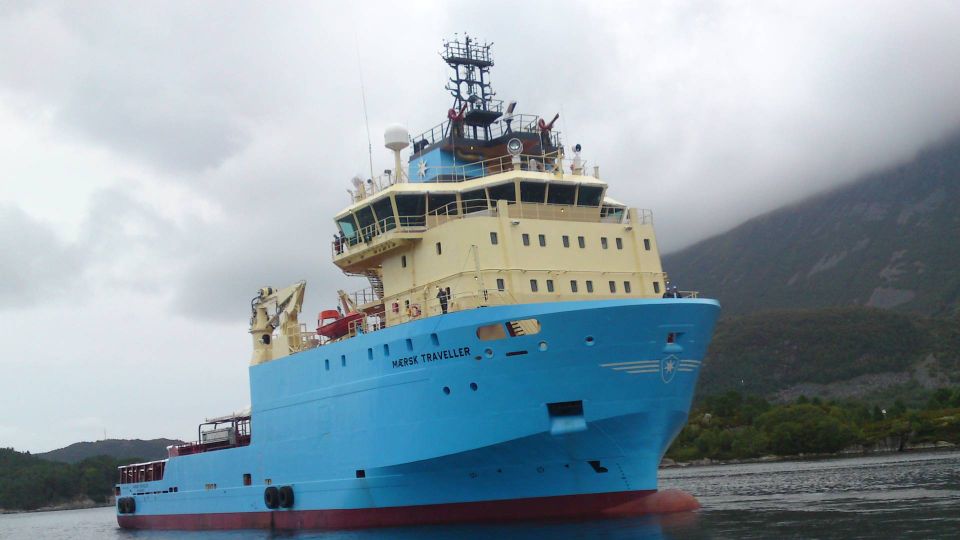 New jobs
"Today we're seeing an increasing number of production facilities being developed and installed directly on the ocean floor, and this brings a growing amount of work to us in what is currently called the subsea market. So we're getting more work that's not only focused on moving rigs around, but which also means literally working in deep water. Right now we're working at depths of 500 to 3,500 meters, but it's possible that we'll be working at even greater depths over time," he says.
He also expects that the carrier will secure big jobs - though in the long term - to take down the major oil companies' drilling rigs - so-called decommissioning jobs.
"I don't think this industry is going to get huge within the next 5-10 years, but it's absolutely going to come."
Do you want to stay up to date on the latest developments in International shipping? Subscribe to our newsletter – the first 40 days are free
Maersk Supply Service is going to be fighting its competitors for future jobs on all fronts. The carrier mainly competes with major Norwegian players such as Farstad and Solstad, though French Bourbon Offshore is also a strong competitor.
"The Norwegian companies resemble us, and they're companies born from fishing and coastal sailing. The Norwegians use Norwegian mariners, just as we use Danish and English, among others, so they're also our competitors in terms of high level training. We also have American competitors who - luckily for us - focus mainly on their home markets, where we can't work due to the Jones Act," says Carsten Plougmann Andersen.
Important position in the Group
As part of the core unit Services & Other Shipping, Maersk Supply Service plays a big part in contributing to the Maersk Group's goal of ensuring that the division achieves an operating profit of USD 500 million by 2016. Maersk Supply Service, along with Svitzer, represents the most profitable part of the division, while also being close to achieving another goal, namely a 10 percent return on invested capital. One could imagine that these targets would be difficult to achieve for a carrier that relies on the oil industry, as this industry is right now in the midst of an investment slowdown.
"This has made a difference for us here in the first quarter of this year compared to the first quarter last year. But we estimate that the oil companies will start spending money again, and that investments will just be delayed 12-18 months. We've experienced this sort of thing several times before. The oil companies still believe in the market, and many of them have fields where the reserves are declining, so there's going to be a need for developing new fields. There are some areas of the market that might have been a bit overheated, and many companies might have been too opportunistic, ordering many drilling rigs and ships, but they'll find employment in time. We believe in a positive development going forward," says Carsten Plougmann Andersen.
Maersk Supply Service's revenue as well as profit declined in the first quarter of the year compared to the same period last year. Profit went from USD 45 million to USD 24 million, and revenue dropped from USD 191 million to USD 175 million, though this has not made the carrier change its expectations for the full year.
The CEO generally believes that the new growth targets for the division has benefited the carrier, pulled the organization together, and that it has given the employees a greater goal to work toward, as the company is now part of the Group's core business.
Maersk Supply Service wins million-dollar contract in Brazil
Maersk Supply Service skips Brazilian bidding round
Maersk: We only paid commissions in Brazil