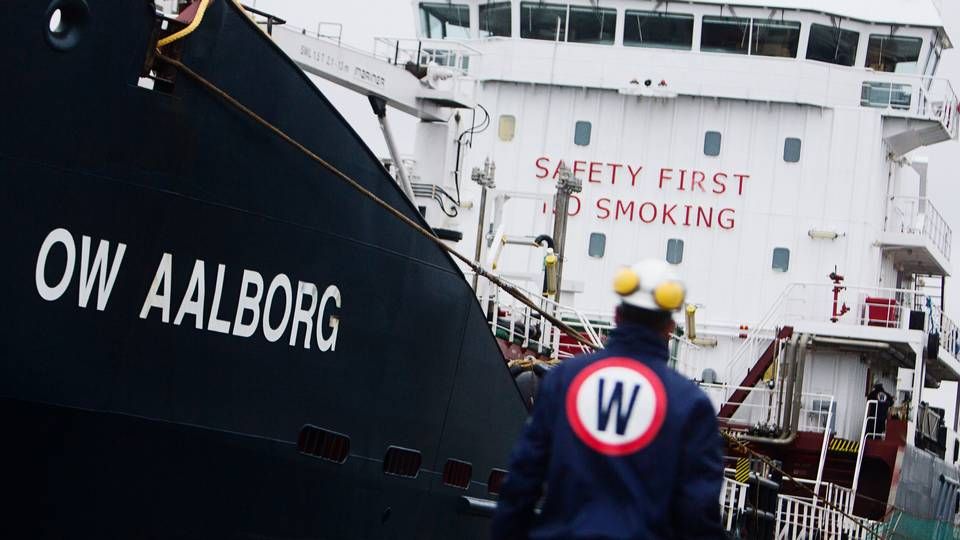 At least 100 international oil and bunker companies are gearing up to file financial claims against bankrupt OW Bunker. This is evident from a comprehensive list of outstanding payments among the collapsed Danish bunker company's customers, which has been made available to ShippingWatch.
The OW Bunker Board of Directors filed for bankruptcy on November 7th after the group had likely lost USD 275 million on speculative oil contracts and losses stemming from collaborative partners of OW Bunker's Singapore subsidiary, Dynamic Oil Trading.
Do you want to stay up to date on the latest developments in International shipping? Subscribe to our newsletter – the first 40 days are free
The Top 100 list features companies from across the globe, including several from Denmark, and claims from the 20 biggest companies on the list alone comes to more than USD 150 million.
Singapore claims are biggest
On the list, the customers' claims in OW Bunker are featured in local currencies. The number of claims among the 100 biggest corporate creditors is likely twice as big, and will thus exceed USD 300 million.
OW Bunker creditor arrests 15 vessels
The biggest claims come primarily from companies registered in Singapore, led by names such as Opet Trade Singapore, Petrochina International, BP Singapore and Vitol Asia, while companies such as Statoil Fuel & Retail Norway, Dutch Argos Bunkering and Belgian Wiljo NV are placed high on the among European creditors.
Danish companies on the list
Belgian supplier Wiljo has around USD 10 million caught in OW Bunker, and the company is working with its French partner Coface - whose areas include debt recovery - to seize between 10 and 15 vessels, Wiljo CCO Ronald Verheyen tells ShippinWatch.
OW Bunker's partners fell one by one in Singapore
Danish oil company Uno-X Energi AS features on the list, with a claim in OW Bunker of around USD 2.64 million, the company confirms to ShippingWatch, adding that Uno-X attributes the claim to its Norwegian branch.
Statoil Refining Denmark is also included on the Top 100 list with a claim worth approximately USD 938,000, while bunker company Monjasa has a claim of around USD 703,500.
Do you want to stay up to date on the latest developments in International shipping? Subscribe to our newsletter – the first 40 days are free
According to the list, Swedish Topoil, a subsidiary of Danish Bunker Holding, holds a claim of approx. USD 715,600.
The situation in Singapore's bunker industry is chaotic in the wake of OW Bunker's bankruptcy last week, and several oil traders with whom ShippingWatch has spoken are expecting an imminent second wave, as numerous suppliers could be forced to throw in the towel because oil companies or other parties with oil in storage have either cut credits to a minimum, demand cash payment or a bank guarantee.
IBIA will support companies hit by OW Bunker collapse
Lawyers behind OW Bunker IPO to clean up after collapse
OW Bunker's Singapore company aggressive from day one
Singapore: OW Bunker crash causes minimal disruption