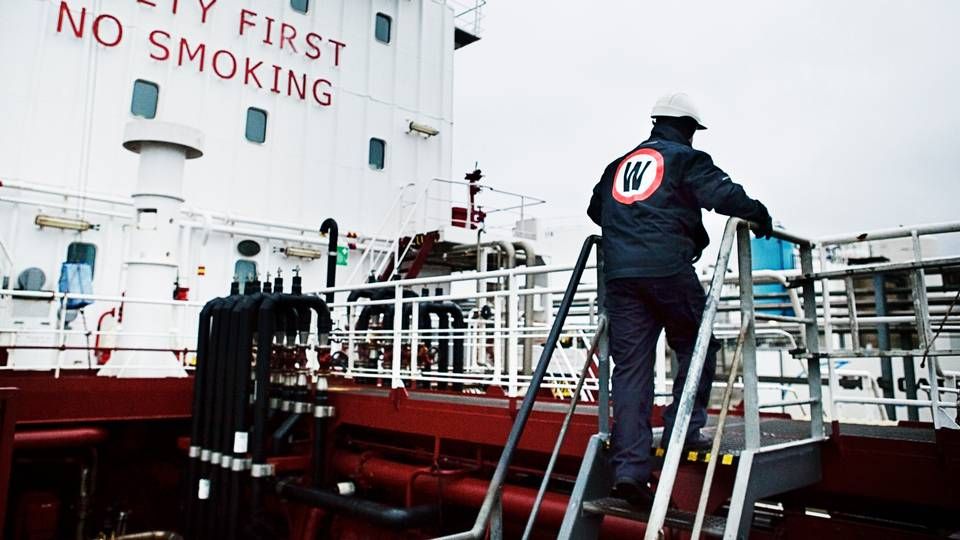 Many carriers detaining their payments for bunker fuel supplied by OW Bunker are in close talks with the bankrupt estate due to concerns of facing numerous demands for payments. The shipowners are trying to secure guarantees that they will be able to pay their outstanding dues and thus also eliminate the risk of having ships arrested, in case one or more OW Bunker suppliers demand payment.
But several sources tell ShippingWatch that it can be difficult to obtain such a disclaimer, as numerous parties, such as physical suppliers, for instance, are also demanding money, even though the banks - primarily Dutch financial group ING - are the ones holding securities in the payments.
"This will require that the various parties get together and agree on who gets the money in order for it to have a liberating effect on the payer. It's a complicated process," says one insurance source.
Do you want to stay up to date on the latest developments in International shipping? Subscribe to our newsletter – the first 40 days are free
Trustee of the bankrupt OW Bunker estate, lawyer Pernille Bigaard of law firm Plesner, stresses to ShippingWatch that payments made to the Danish part of OW Bunker are mortgaged by the banks.
"The trustees do not play an active role in this matter as long as the claims have been assigned to the banks. Briefly put, and generally, the classic situation is such that a supplier files a claim against a carrier for a delivery that may not have been paid to the supplier. But since our claim against the carrier has been assigned to the banks, we no longer control it. We've given the banks mortgage in our claims against carriers, which means we are unable to make arrangements for these claims," says Pernille Bigaard.
Contact PwC in England
She encourages carriers to contact accounting firm PwC in England, which is acting on behalf of the banks, and try to make arrangements with PwC concerning how to handle individual cases.
The list of carriers from across the globe who were purchasing fuel from now-bankrupt OW Bunker is miles long and features hundreds of names, many of which are Danish carriers.
Do you want to stay up to date on the latest developments in International shipping? Subscribe to our newsletter – the first 40 days are free
This was made evident by the lending document issued by Dutch bank ING to OW Bunker in which the banks get securities in customer arrangements. This means that customers are obligated to pay outstanding OW Bunker claims directly to the banks.
Major carriers such as Clipper, Norden and Torm are featured on the list, as all three companies have, to various extents, purchased fuel from OW Bunker. The size of the carriers' commitment and thus their exposure differs greatly today. Norden has reduced its outstanding debt to one single item, whereas a carrier such as Clipper has numerous outstanding payments. The carrier is working intensely at this time to reduce the risk of these accounts, Clipper has confirmed to ShippingWatch.
OW Bunker trustee: Giant Singapore losses still a mystery
Hundreds of carriers trapped following OW Bunker crash
OW Bunker crash now hitting carriers