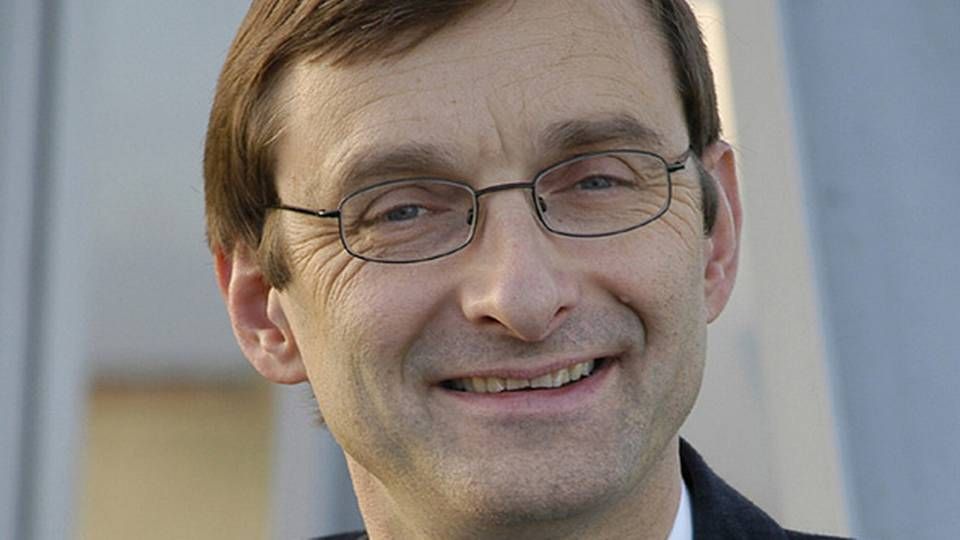 The amount of orders for container ships in the very largest size class from 10,000 teu to 20,000 teu has increased steadily during the first half of this year, most recently with Maersk Line's orders for seven ships of 14,000 teu last week. The many new orders have been a boost for the order book at the Danish-German engine producer MAN Diesel & Turbo.
"The market for large container ships is very important to us and we have a series of engines that directly fit with the new requirements which shipowners have, regarding more comprehensive and environmentally friendly engines for the new vessels. We definitely have our share of the orders on the new vessels," says Thomas S. Knudsen, CEO of MAN Diesel & Turbo, Denmark, in an interview with ShippingWatch.
He declines to inform which shipowners have ordered engines from MAN, which has previously provided engines for Maersk Line's series of Triple-E ships.
New generation of engines
The engines used on the ultra-large vessels are a part of MAN Diesel & Turbo's G-series, which is used on ships from 10,000 teu and over. The engine series was recently presented to its full extent in a new catalog of all of the engines which the supplier offers to its customers. This is the most comprehensive presentation of engines, MAN Diesel & Turbo has ever published.
What is special about the new catalog which will hit the mail boxes of shipowners and yards during the next few days, is that the main theme is Tier III. This refers to the engines which can live up to the latest global environmental requirements, which remain to only be in effect in US waters.
"This is the first time that we are offering an engine portfolio where shipowners can tailor their own solutions for specific upcoming needs to live up to the Tier III requirements. In spite of the fact, that only the US requires compliance with the Tier III requirements, we are experiencing a great interest and demand from shipowners for engines of that type. But the transition to the new requirements is a big task for yards and shipowners, so we are not expecting an order boom just yet, although it will come in the next few years," says Thomas S. Knudsen.
Still fighting
In general, the orders will not be rolling in big time right away for MAN. In an interview with ShippingWatch in the spring of 2014, Thomas S. Knudsen explained that the producer would have to fight to land every single order. And although several factors have changed on the shipping market it still looks this way after about one year's time.
"There are more newbuildings on their way into the tanker segment in addition to container, but on the bulk market the newbuilding market has completely stopped and this means that we are experiencing an equalization between the segments, so we still have to fight to land orders. There are no signs right now that the market will generate more orders at this point in time," says Thomas S. Knudsen.
On the bright side, MAN Diesel & Turbo is not experiencing the drastic plunge in the oil price as a problem for business. Although it has become far cheaper for shipowners in expenses for fuel during the past year, it has not changed the basic interest for shipowners to be able to cut costs for fuel even further.
"Our observation is that it is still very expensive even with the reduced oil price. The shipowners also have an interest in environmental sailing due to the new environmental requirements. So we have not been able to feel a difference in their desire to invest and we don't expect that we wil. A lot of money is still being spent on cutting costs for fuel," says Thomas S. Knudsen.
Shipowners preparing for installation of gas engines
When it comes to environmental concerns, many shipowners are still hesitant about going all-in on alternative fuels such as LNG, methanol and ethane.
"About eight percent of the engines that we sell are gas engines. This is especially due to the fact, that shortly before the plunge of the oil price, we had 140 two-stroke engines for gas in orders. We aren't seeing this type of orders as much as before. We just aren't. The interest for ordering gas engines is not particularly big, but there is an increased interest in preparing the ships for sailing on gas," says Thomas S. Knudsen.
Specifically, this means for MAN Diesel & Turbo that more shipowners are buying the engines that can be converted to sail on gas without having to replace the whole engine.
"There is a broadly based interest in gas sailing in the market," says Thomas S. Knudsen.
MAN boosted by engine division in tough 2014
MAN Diesel & Turbo: We will maintain position in China