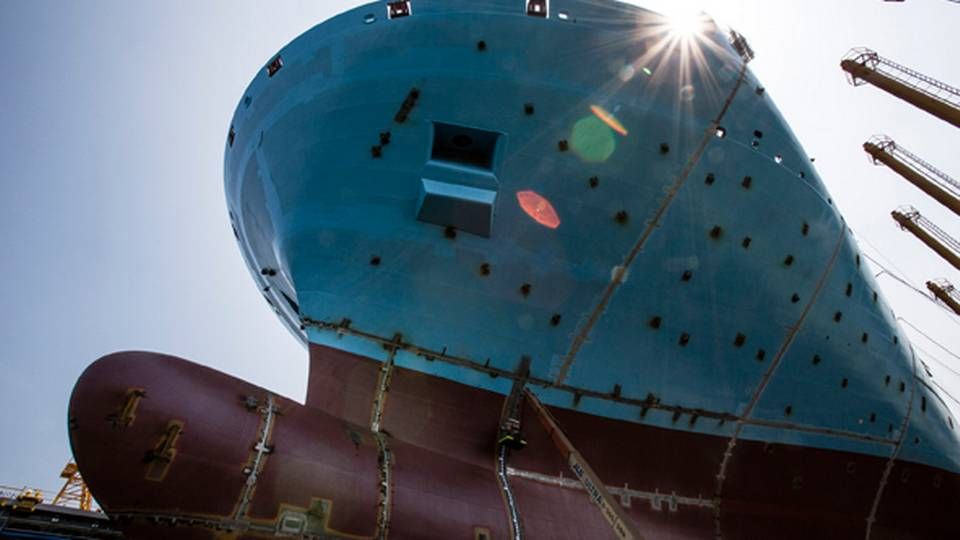 Ane Uggla, daugther of late shipowner Maersk McKinney-Moeller, was godmother when she today, Friday (Friday morning, Danish time) named the first of Maersk Line's new Triple-E container ships after her father at a ceremony on the Daewoo Shipbuilding & Marine Engineering shipyard in Okpo, South Korea.
Do you want to be kept up to date with the latest developments in Danish and International shipping? Subscribe to our newsletter – first 40 days are free
The ship Maersk McKinney-Moeller is expected to start operating by the end of June. An additional four of the world's largest container ships yet will be delivered from the shipyard during 2013, while the remaining 15 will be delivered to the carrier in 2014 and 2015.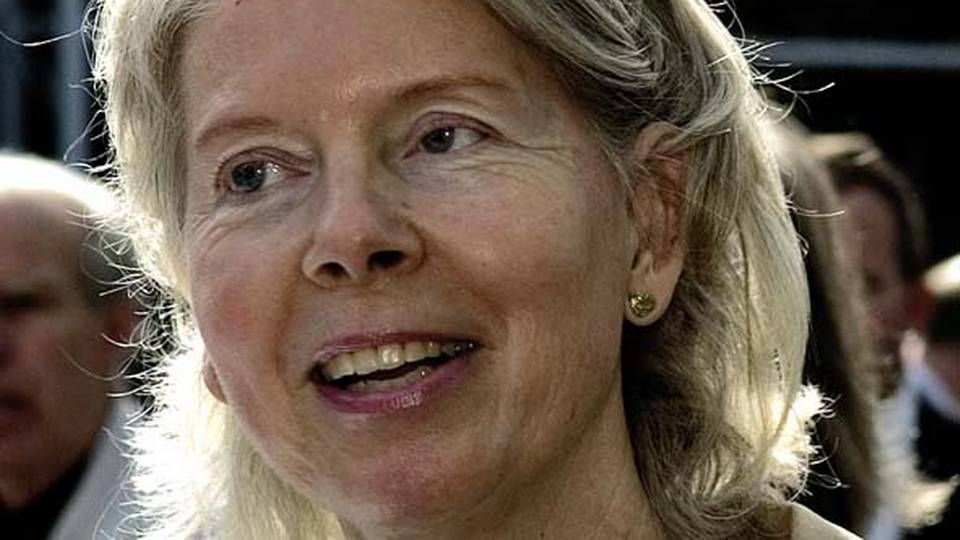 Also present at the ceremony in South Korea was Ane Uggla's son, Svitzer CEO Robert Uggla and Maersk Line CEO Søren Skou, according to the Maersk Group's public relations office. Word is that the ceremony went well, in spite of a minor delay as well as rain.
Tough price war
The series of a total of 20 ships will enter a market that is hit hard by a price war with record-low rates on the westward-headed container traffic between the Far East and Northern Europe. Since Maersk Line, headed by then-CEO Eivind Kolding, signed the contract for the ships in 2011, the market has been in a steady decline due to the weak global economy and a massive surplus of ships in the total container fleet.
Maersk Line's Triple-E on display
Most analysts agree that the timing of the delivery of the new Triple-E, as well as other carriers' ultra large ships of almost the same size, couldn't be worse. For Maersk Line, speculations regarding the price the carrier agreed on with the shipyard in 2011 has been increasingly discussed, as yard prices have gone down significantly since then. Other carriers have reaped the considerable benefits of that in the time since.
Maersk Line doesn not expect to start benefiting from the massive ships before 2014.
Do you want to be kept up to date with the latest developments in Danish and International shipping? Subscribe to our newsletter – first 40 days are free
Triple-E faces first real test
Søren Skou: No expected Triple-E effect before 2014