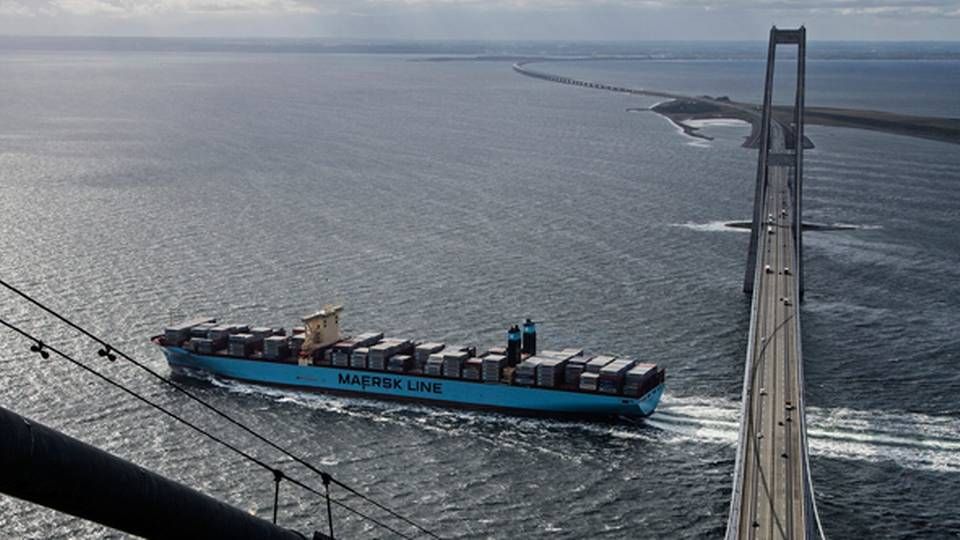 Maersk Line put significant distance between itself and the competition in the first half of 2014, in terms of profits, according to a study of the financial results among the 17 major container carriers, published by Alphaliner on Tuesday.
Maersk Line delivered a profit of USD 978 million in the 1st half of the year, corresponding to a core profit margin of 7.3 percent. In comparison, the average profit margin of the 17 container carriers after the first six months of 2014 came to negative 0.5 percent - in itself an improvement from negative 2.3 percent in the same period last year.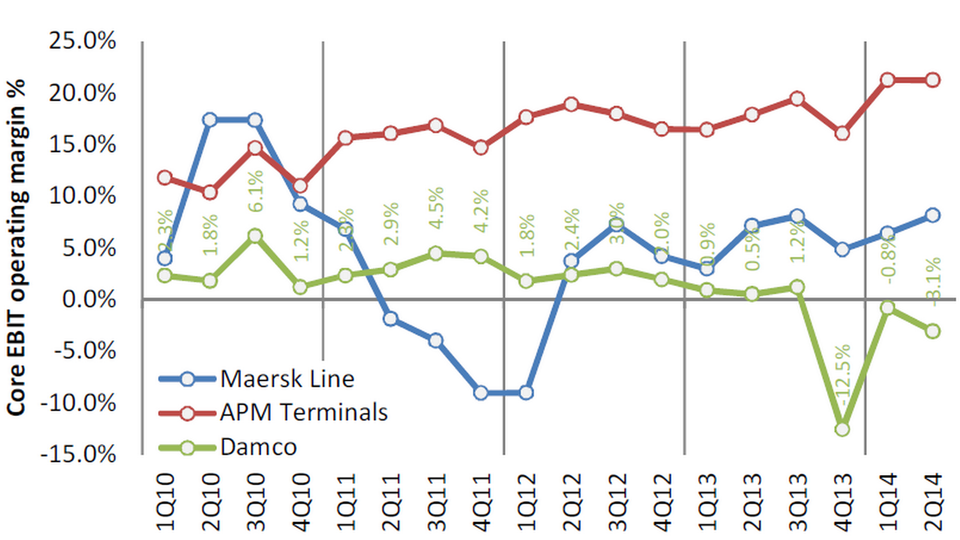 Source: Alphaliner
Swiss MSC, Maersk Line's coming partner in the 2M alliance, does not publish its financial results.
Do you want to stay up to date on the latest developments in International shipping? Subscribe to our newsletter – the first 40 days are free
The carrier closest to Maersk Line is French CMA CGM, part of the original but collapsed P3 alliance, with a profit margin of 4.8 percent in the first half of the year, and a USD 191 million profit.
A growth in container volumes and reduced unit costs sent the carriers' average operating profits back in black in the 2nd quarter 2014. Economies of scale are still crucial for profits in the industry, says Alphaliner.
Chilean CSAV - which is expected to be fully merged with Hapag-Lloyd before the end of the year - finished last, with a profit margin of negative 7.8 percent.
SeaIntel: No basis for super-optimism in container
SeaIntel: Carriers must withdraw capacity
French container carrier in Asian collaboration