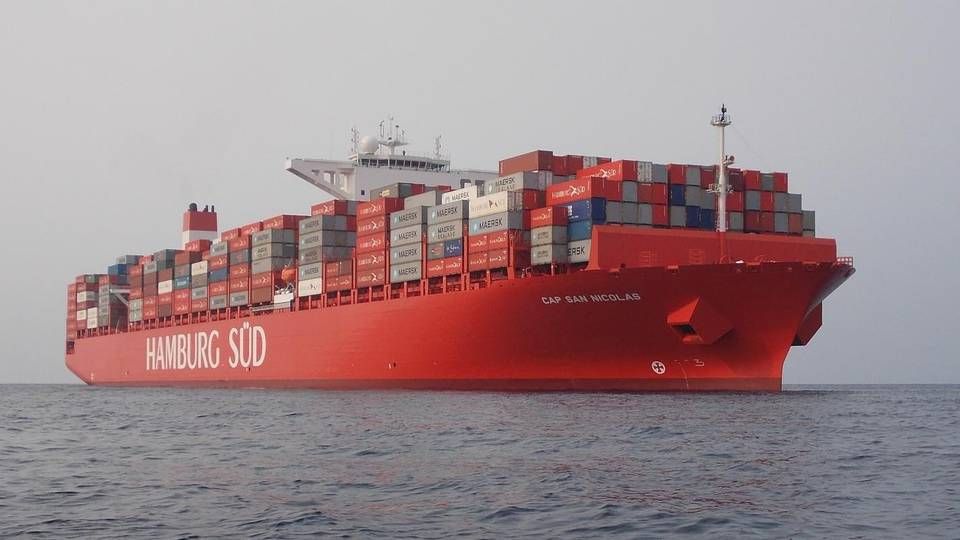 The container market on the North and Southbound trades - including the major Latin American growth region - has been described as holding the carriers' golden routes going forward, services that carriers such as Maersk Line and Hamburg Süd are betting on big with their new wide-beam vessels, designed specifically for countries in South America and the big reefer market. But these trades have been a huge disappointment for the carriers, says analyst agency Drewry in a review of developments during recent years.
Do you want to stay up to date on the latest developments in International shipping? Subscribe to our newsletter – the first 40 days are free
While the big East-West and North-South routes in 2013 experienced roughly the same growth rates, demand data for the first eight months of 2014 show that growth on East-West is growing significantly faster than on North-South. And as such, expectations that the rapidly growing North-South market holds the future of the major container carriers' business seem to fade somewhat, says Drewry.
Cargo volumes up 4.7 percent
Data for the first eight months 2014 show that cargo volumes both ways on the East-West routes increased 4.7 percent compared to the same period 2013. Growth far surpassed developments on a number of routes on North-South, where growth is up 2.9 percent, notes Drewry.
CMA CGM boosts reefer market share
"Carriers such as Maersk and Hamburg Süd took up that gamble with orders for big wide-beam ships designed specifically to cater for the anticipated fast-growth regions such as Latin America," says Drewry in its Container Insight report.
Drewry: Specialized reefer fights back against container giants
It is not, however, all bad news for the carriers. One bright spot is Asia-West Africa, but the general trend is weak and the routes to and from Latin American, especially, are seeing developments far below expectations, while the big economies such as Brazil and Argentina are struggling with inflation and weak currencies that make imported goods more expensive.
In addition to Africa and Latin America, the North-South trades also cover the Indian subcontinent and Oceania.
In early 2015, Maersk Line will launch a large-scale offense on its key routes to and from South America and Africa, among other destinations. For several years, the carrier's profits on the so-called North-South trades have been better than Maersk Line's biggest business on the East-West trades including Asia-Europe, Asia-US and Europe-US, where the carrier has deployed 42 percent of its entire fleet capacity. However, this business has operated at a loss since 2007-2008, except for one year.
Drewry: Reefer transports to grow 22 percent
"We're not just going to defend our position on the North-South trades, we're going to expand it," said Maersk Line CEO Søren Skou at the Maersk Group's Capital Markets Day in Copenhagen, referring to factors such as the carrier's large organization in Africa and Latin America.
On the American continent, Maersk Line's inter-regional carrier SeaLand will, from 2015, take over coverage of the intra-American market, a move that in itself forms a key part of the strategy.
Do you want to stay up to date on the latest developments in International shipping? Subscribe to our newsletter – the first 40 days are free
Hamburg Süd has been building up through acquisitions over the past year, while Hapag-Lloyd will acquire Chilean CSAV.
Even though the East-West routes overall represent a far greater market than North-South, the slowdown in the latter trades are a problem for the carriers that have deployed many and bigger newbuildings, with at least 80 ships of 8,000 teu currently operating primarily on the routes to and from the East and West coasts of South America, according to Drewry.
Maersk Line challenges rivals with North-South growth strategy
Banana merger puts pressure on reefer ships