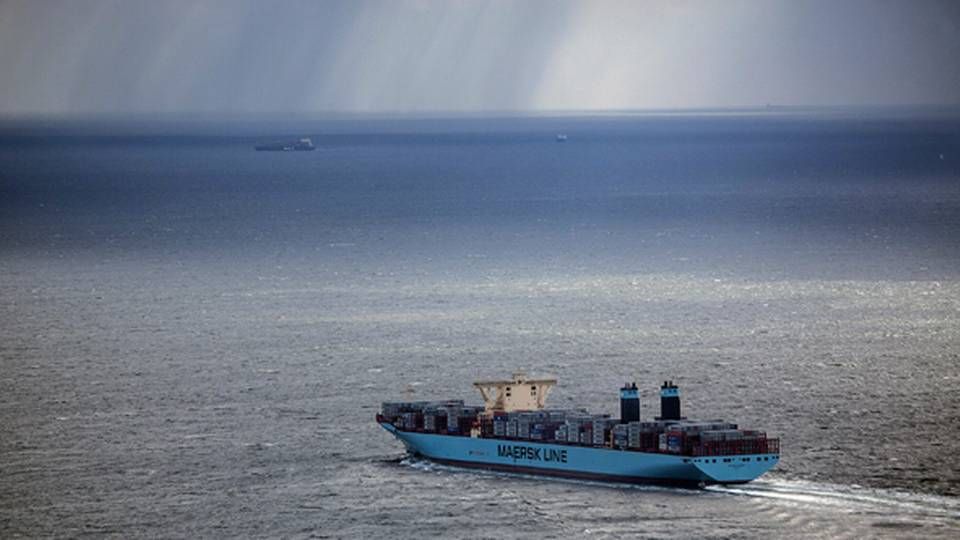 Maersk Line is interested in more activity from one of the carrier's smaller and lesser known business departments in order get improved results on the bottom line. This concerns the segment Special Cargo which is cargo that cannot be transported in the conventional container sizes but can be transported on container ships.
"We have access to the whole Maersk Line network for our special cargo. The only factor that decides whether we can transport a certain cargo is pretty much the port facilities at the ports where the cargo is going, as well as the size of the cargo - we can transport cargo of up to 300 tons," says Nikolaj Forsberg, Global Head of Special Cargo at Maersk Line, to ShippingWatch.
Special cargo, heavy lift or break bulk cargo as the segment is also called, has been a part of Maersk Line's business for more than 20 years, but is now receiving extra attention.
"It's no secret that the container market is characterized by some extra weight on the supply side. In regards to that, special cargo is a reasonable way to get supply and demand to fit better. It's a strategical gamble to expand the knowledge of what can move on container vessels," says Nikolaj Forsberg.
Two sizes of cargo
Maersk Line Special Cargo transports cargo that can basically be divided into two categories depending on size. The first is for things that are slightly too big to fit into a container, for instance tractors or decks for mining operations, which Maersk Line Special Cargo collects several of to be transported at one time. The second is for bigger projects which could include several deliveries for a power plant or other infrastructure projects.
"On bigger projects, we can benefit from having a permanent connection to the place where the infrastructure project is taking place - so that we can offer the customers to have many parts of their cargo delivered continuously. What, we can offer the customers is to look at a container ship as an assembly line which is constantly moving, and where we can give them a lower price per unit which they need moved because we have ships that are constantly sailing and we don't need to charter specialized vessels," says Nikolaj Forsberg.
The customers of Maersk Line Special Cargo are typically customers, which already cooperate with another of Maersk Group's companies, but several new companies have also become customers of just Maersk Line Special Cargo in recent years. The company would like this part to grow.
Wants market shares from heavy lift
Meanwhile, the business must grow in the sense that Maersk Line Special Cargo would like to take market shares from the purely heavy lift companies instead of only growing among the customers that are already having special cargo transported by container shipowners. Nikolaj Forsberg estimates, based on analyst assessments, that the market for special cargo transported on container ships will grow at the same pace as the general market for container transport, which would be by about four or five percent a year.
"The market where we go and convert cargo from special cargo vessels to container ships should preferably grow faster. Our target is to get extra business by taking from other players than the traditional competitors, which means the heavy lift companies," says Nikolaj Forsberg.
The heavy lift companies have traditionally had a higher growth rate than the container shipowners. The traditional competitors are carriers that Maersk Line already competes with, which includes the world's largest container carriers.
"Some of the competitors have worked faster than us on this area but we hope to be able to gain on them," says Nikolaj Forsberg.
Maersk Line declines to report how much Maersk Line Special Cargo achieves in revenue or contributes to the bottom line at Maersk Line, or how much the business area must contribute to Maersk Line in the future.
Maersk Line: We need more versatile ships
Asia-Europe rates in 20 pct setback