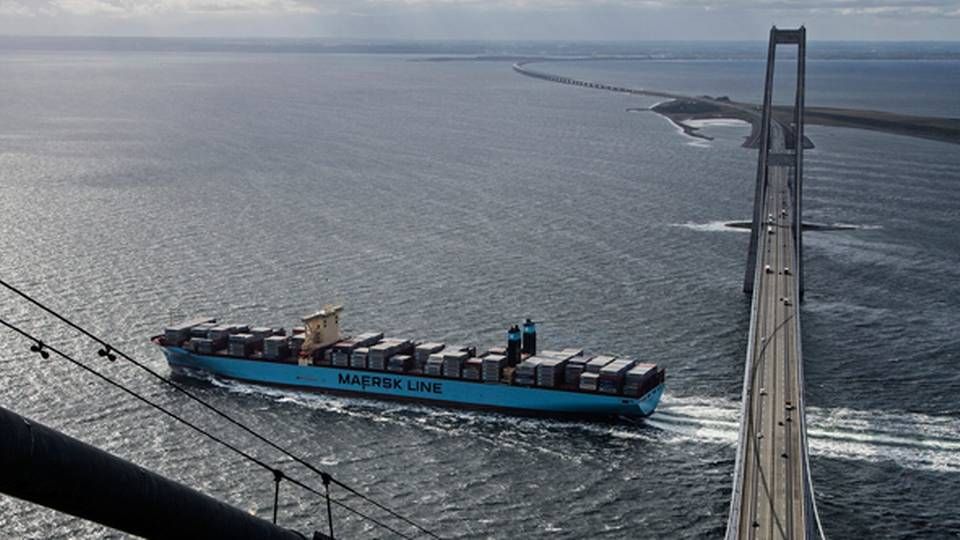 The last vessel in Maersk Line's Triple-E series has barely left the yard before A.P. Moeller-Maersk's container carrier has decided to order a new series of ships.
On Wednesday, Maersk Line has signed a deal with South Korean shipbuilder Hyundai Heavy Industries for nine vessels of 14,000 teu each. The vessels are thus slightly smaller than the Triple-E series, says the carrier in a statement. The deal also contains an option for an additional eight vessels.
The contract is worth a total USD 1.1 billion.
Try a free 40-day trial subscription to ShippingWatch
This is the second time the carrier has placed a major order in just two months. In early June, Maersk Line announced that it had ordered 11 new ultra-large container vessels of 19,630 teu each, a second-generation Triple-E series, of which the first version could hold around 18,200 containers. The order in June was worth USD 1.8 billion, and these vessels will be built at another South Korean yard, Daewoo, where the first Triple-E series was also built.
New design
According to Maersk Line COO Søren Toft, the carrier has opted for a different approach with the new vessels:
"The vessels will be designed to operate in and perform efficiently across many trades and not just designed for one specific trade. They will help us stay competitive and make our fleet more flexible and efficient," he says in the statement.
Try a free 40-day trial subscription to ShippingWatch
This marks the first time that Maersk Line is designing ships with a more operational profile. The carrier is thus moving away from the more traditional way of thinking, where the ship's hull is designed with a specific speed and draft in mind. The new ships can also be deployed on both east and westbound trades, as well as north-south, if and when capacity is needed, and without impacting the ships' fuel consumption.
The nine new 14,000 teu vessels are set for delivery in 2017 and will sail under Singapore flag.
Maersk Line launched a USD 15 billion investment program last year, aimed at the next five years, and these investments have been initiated big time this year, beginning with an order for seven 3,600 teu feeder vessels earlier this year. In addition to the new vessels, the billions of dollars will also be spent on retrofitting older vessels and purchasing new containers.
Try a free 40-day trial subscription to ShippingWatch
The carrier's current orderbook thus contains seven feeder ships, set for delivery in 2017. 11 ultra-large vessels of 19,630 teu, set for 2017 and 2018, 11 chartered vessels of 9,500 to 10,000 teu, set to be delivered during 2015 and 2016, and the the latest order for nine 14,000 teu vessels, set for delivery in 2017.
Maersk orders 11 new mega-vessels for USD 1.8 billion
Maersk draws on low yard prices for new mega-ships