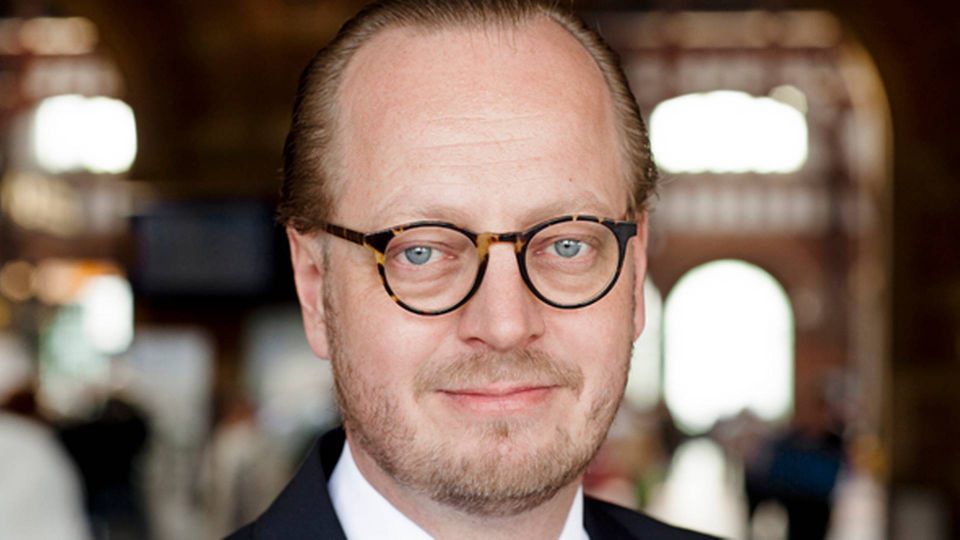 The Danish government has appointed Jesper Lok, the former CEO of Maersk's salvage and towage company Svitzer, to head the new growth team which, later in 2016, will present ideas and proposals for how the country's maritime industry can outperform its competition. Improved framework conditions will be a central element on the agenda.
"This is a very important industry, and as such there is a need for someone to sit down and look into where we are today and, on the basis of various conjectures and expecting, determine how the industry is expected to develop going forward. This is not a static state, the scenario is constantly changing, so it's important to have a sound foundation on which to build, not least in terms of ensuring proper framework conditions for the Danish companies. Some of these challenges are already known. Others are new, arising out of the world in which we live. Our task is to asses how best to handle these challenges," Jesper Lok tells ShippingWatch after being appointed head of the new growth team.
There are major expectations for the new growth team throughout the industry, and there are several good reasons for this. On the one hand, the previous team presented a series of concrete recommendations, which in turn were realized and on which there is a general consensus in the industry that these have boosted the sector on several fronts. The new shipping BA at the Copenhagen Business School (CBS) is one such initiative. Danish Maritime Days and its Danish Maritime Forum is another, both of which can be traced back to the 2012 growth team.
Try a free 40-day trial subscription to ShippingWatch
On a general level, today features a completely different agenda for the global, including the Danish, maritime industry compared to that of 2012. This is probably best illustrated by the report published on Wednesday by Danish Ship Finance, which can be succinctly titled "What do we need ships for when there is nothing left to sail with?" This was far from how the reality looked four years ago. For instance, it was in the fall of 2012 that France's CMA CGM definitively surpassed Maersk Line's Triple E series as the world's largest container vessels with the launch of 16,200 teu vessel Marco Polo, in effect kicking off the race that wound up serving as a considerable factor behind the downturn of the container industry.
For Denmark's minister of business and growth, Troels Lund Poulsen, describes the process as mostly a matter of regulation and deregulation.
"There is a lot to work with here, but that's not to say that the we won't play a part if this concerns proposals that require financing, as there could for instance be a spillover economic effect of said proposal. And there should be no doubt that my ambition is to deliver on the proposals that are presented," the minister tells ShippingWatch.
The Danish Shipowners' Association looks forward to seeing the work get underway:
"We're looking at a strong team that covers the entire industry, both in scope and in depth. It's important that the maintain our position at a time when competition out there is getting tougher. This is not least a matter of eliminating unnecessary obstacles," CEO Anne H. Steffensen tells ShippingWatch.
Here are the people featured in the new maritime growth team.
Jesper Lok (Chairman)
Michael Skov, CEO, Hafnia Tankers and board member of the Danish Shipowners' Association
Thomas Knudsen, CEO, MAN Diesel & Turbo
Ole Ingrisch, hCEO, Port of Esbjerg and Chairman of port association Danske Havne
Christina Ørskov, CEO, shipyard Orskov Group
Jens Frederik Hansen, CEO, A2SEA
Mette Sanne Hansen, section chief, Maritime DTU at the Technical University of Denmark
Christina Grumstrup Sørensen, senior partner, Copenhagen infrastructure partners
Claus Jensen, Chairman of union Dansk Metal, board member at foundation Innovationsfonden, member of the Danish Growth Council, among other positions.
Andreas Nordseth, Director General, The Danish Maritime Authority
Growth team: Six recommendations to strengthen Danish maritime industry
Growth team: Tax exemption for specialists on the ships
Doubts raised over the economy of new maritime strategy for Denmark