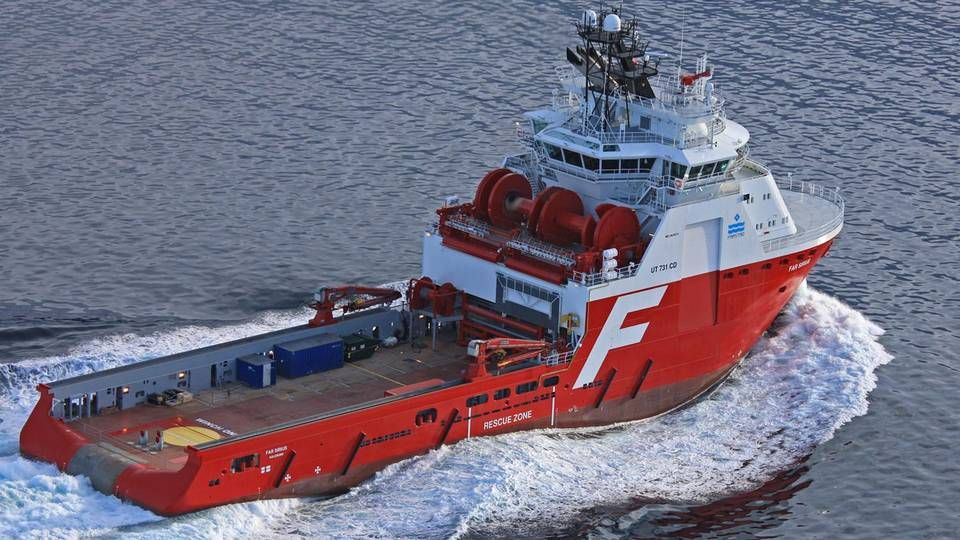 The investment company of brothers Sverre (63), Jan (62) and Erik (55) Farstad closed 2015 with a loss of USD 106 million, writes Norwegian media Dagens Næringsliv.
"It's a big number. The Farstad family's shares in Farstad Shipping are in this company and they have an owner's stake in Farstad Shipping of about 40 percent. That's what makes us see this type of major numbers," Jan Arve Horseth, daily manager at the Farstad family's investment company Tyrholm & Farstad AS, tells Dagens Næringsliv.
Farstad Shipping is struggling with debt of more than USD 1.2 billion and booked a deficit of almost USD 245 million in 2015. The carrier has lost 10 percent of its value on the Oslo Stock Exchange over the course of last week, and the company's share value is now down to USD 47.25 million. With the 2015 deficit, the Farstad family's fortune has been sliced in half.
Dagens Næringsliv has attempted, without luck, to contact the three Farstad brothers, of which Sverre Farstad is chairman of the board at the investment company Tyrhold & Farstad as well as for Farstad Shipping. Jan Arve Horseth has not been able to reach the chairman either.
"I tried to get a hold of Sverre today and last week, but he didn't answer his cellphone. I don't know where he is," says Jan Arve Horseth to Dagens Næringsliv on August 15th 2016.
Just won contracts
As ShippingWatch reported Monday, Farstad was awarded new contracts for four of the carrier's 58 vessels. The customers are described as international oil companies, of which one has hired three supply vessels (PSV) from Farstad's 08 series of 4,000 dwt for work off the coast of Tanzania. The vessels are built in 2012 and 2013, and they have been hired for the duration of drilling one well with options for another three wells.
Furthermore, Farstad notes that the PSV Far Spica has been extended on its current contract until March first 2017, and that the sister vessel Far Scotsman has won a contract from the same customer also until March first 2017.
"The above contracts show the attractiveness of our PSV 08 series for both exploration and production support in various geographical areas, and we appreciate the confidence shown by our clients to Farstad Shipping in the prevailing challenging market conditions," says Karl-Johan Bakken, CEO of Farstad Shipping, in a corporate statement.
Farstad has allegedly entered the spotlight for three of Norway's most prominent figures in shipping, John Fredriksen, Kristian Siem, and Kjell Inge Røkke, who according to Norwegian media Aftenposten.no have all shown interest in buying into the debt-ridden company.
Consolidation in Norwegian offshore has only just begun
Norwegian offshore merger eager to expand further