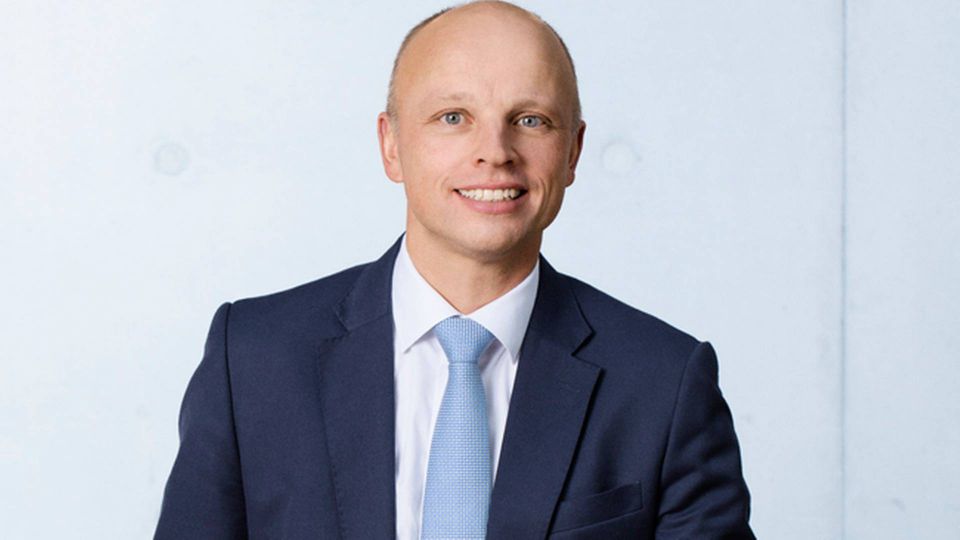 Denmark's DSV does not feel threatened by the many new startups working intensely to get a slice of the market after entering the field with much fanfare to compete with the logistics and transport companies.
Among the startups, US-based Flexport has stated that the young company aims to enter the global top ten of freight forwarders, thus looking to compete with established players such as DSV, Kuehne+Nagel and DB Schenker. But the traditional freight forwarders have a clear advantage compared to the new players, says DSV Chief Financial Officer Jens Lund.
According to Lund, these factors include the infrastructure and scale built by the Danish company through decades, he tells ShippingWatch in an interview following publication of the group's interim report Tuesday.
"Flexport uses a lot of co-loaders to do their physical cargo handling. They're outsourcing a significant part of their production. We have our own gateways and own control of the volumes, which means we can quite simply provide better quality," Lund tells ShippingWatch.
We have our own gateways and own control of the volumes, which means we can quite simply provide better quality"
He does however acknowledge that the US-based freight forward is currently, in one particular area, better than the Danish transport and logistics company.
"What Flexport can, and which is something that we can learn from, is the way they interact with customers. We recently launched a new tool that serves as our portal to customers. This is more user friendly than our previous portal," says Lund, adding that the major, traditional freight forwarders continue to grow their volumes despite the emergence of the new players.
"Not panicking" about acquisition
However, new startups such as Flexport are not the only ones encroaching on the logistics companies' market.
Container carrier CMA CGM recently acquired a stake in Ceva Logistics, and more shipping companies are working to develop their own logistics solutions. Danish media Finans has previously cited Ceva as a potential acquisition candidate for the Danish transport and logistics company.
The French liner company bought one fourth of Ceva by pledging to buy securities totaling CHF 380 to 450 million (USD 382-452 million) which will then be converted into shares.
Lund declines to comment on whether DSV is interested in the company.
"But we're buying all kinds of similar companies, so we're keeping an eye on everything that happens and whether anything can be combined with us, and whether there's a good business case," he says, stressing that DSV will still partake in the current consolidation in the sector.
"But we're not panicking, and there's nothing wrong with our business. It's going well. And then of course we'll see when an opportunity comes along."
Delayed container ships
While more shipping companies are trying to grow their logistics business, the ships are struggling to arrive on time at sea. A survey by SeaIntel recorded the shipping companies' schedule reliability at 66.4 percent in the first three months of the year, down 9.8 percent compared to the end of 2017 and 6 percent lower than in the same period last year.
Slide in container carriers' reliability continues
The fact ships are not arriving on time leads to "harmful consequences," as Lund says, adding that DSV is working to soften the impact of delayed ships on customers.
But the CFO stresses that DSV deals with this issue directly with a shipping company in the case of service challenges.
I'd say it's a service parameter the shipping companies need to work on"
"This is the reality we live in, an it ultimately hurts the customers. We help soften these things for the customers, and that's really where we see our role. So of course we're telling the shipping companies that we want quality service in this regard."
Do you expect reliability to improve?
"I'd say it's a service parameter the shipping companies need to work on," says Lund.
Growing volumes
The results for the first quarter show that DSV grew its cargo volumes in the period. While airfreight volumes grew 10 percent, seafreight was in line with market development and grew 4 percent, according to the interim report in which the company increased its full-year EBIT guidance.
Though DSV would have liked to see more growth in seafreight, the group's results, according to Lund, belong among the stronger tier of results for air and sea compared to the competitors.
However, it is difficult to say whether DSV for the full year will be able to sustain this development, especially in terms of airfreight.
"It's difficult to say whether we can grow 10 percent for the full year. But we're going to see very solid improvements compared to the market for seafreight, and we'll probably also conquer some market shares in seafreight. It may be less spectacular than in airfreight, but we're generally also doing well in seafreight."
DSV's operating profit (EBIT) for the first three months of the year came to DKK 1.15 billion against DKK 1.12 billion in the same period last year.
The results made the Danish company increase its EBIT guidance for the full year 2018 to the range DKK 5.1 billion to 5.4 billion compared to previously DKK 5 to 5.4 billion.
The company's Road division also saw growing volumes, though the EBIT slipped to DKK 241 million from DKK 378 million in the same period last year, when DSV benefited from a one-off income of DKK 125 million from a real estate divestment.
English Edit: Daniel Logan Berg-Munch
DSV raises its full-year guidance
Flexport looking to enter big league with DSV and Kuehne+Nagel