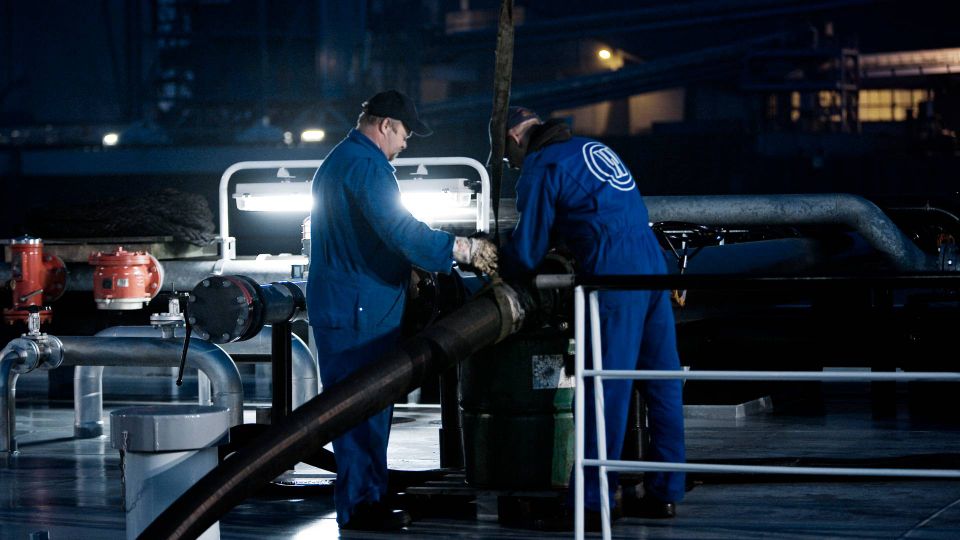 Following the statement this morning about severe fraud in Singapore and significant risk management loss, the board of directors at OW Bunker announce that it has not been able to find a solution with the syndicate banks.
"On this basis, it has been decided to file for commencement of in-court restructuring procedure in the subsidiaries O.W. Bunker & Trading A/S and O.W. Supply & Trading A/S at the probate court in Aalborg. The main operational activities of the group are located in these companies, which are expected to be insolvent," the company writes in a press release.
The purpose of the in-court restructuring procedure is to establish an overview of whether a basis for continued operations of the companies can be established, including a basis for injecting further capital or other similar solution.
"For the time being, the financial impact cannot be assessed, however, it must be assumed that the group's equity is lost," it is added.
Aims at restructuring
The court restructuring procedure is aimed at debtors who are insolvent but where there is a chance that all or part of the debtor's business may be able to continue operations after the completion of a restructuring. The procedure is intended to provide a tool for management and creditors alike, offering the possibility of rescuing an insolvent business, and thereby preserving its assets, rather than proceeding straight to the filing of a bankruptcy petition.
Already yesterday, it was apparent that something was wrong at OW. The company, which was only introduced to the Stock Exchange this spring, had its shares put on hold at The Copenhagen Stock Exchange. Late in the evening, ShippingWatch could report that substantial irregularities had merged at the Singapore office and two individuals working with the company have been interrogated about their involvement in the case.
Severe fraud in Singapore
This morning the worst suspicions were confirmed: A fraud case with potential losses of USD 125 million has been revealed at OW Bunker´s Singapore-based subsidiary Dynamic Oil Trading.
According to a press release from OW Bunker, the management group was yesterday informed about the issue committed by senior employees in Dynamic Oil Trading (DOT). The case is still under investigation and the extent of the fraud is not yet clear, but preliminary findings suggest a potential loss of around USD 125 million.
"Isolated from the above, a review of OW Bunker's risk management contracts has revealed a significant risk management loss in addition to the loss of USD 24.5 million announced on October 23, 2014 (Company Announcement 23/2014). As of today, the mark to market loss is around USD 150 million," it says in the release by OW.
OW Bunker in fraud case of USD 125 mln