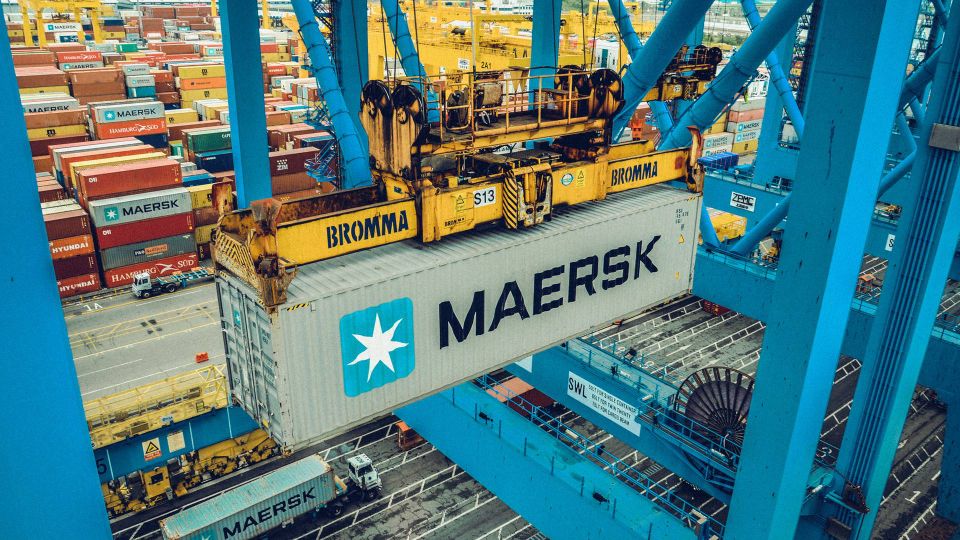 A.P. Moller-Maersk has entered a settlement with a port company that demanded millions of dollars in compensation as part of a dispute on a lucrative contract in the US.
Neither party wishes to comment on the settlement, but legal documents reveal they have agreed behind closed doors a little over a month ago.
The case, which began just as the Covid-19 crisis broke out in the spring of 2020, has as such concluded.
While many countries shut down and uncertainty regarding the world economy was at its highest, Maersk suddenly terminated a long-term contract with US port company Global Container Terminals (GCT).
At that time, more than one and a half year remained of the carrier's exclusive deal to use GCT's container terminal in New York for three of its fixed shipping routes to the US.
But the carrier would rather sail to its own, competing terminal in nearby New Jersey and thus suddenly terminated the deal.
This termination was delivered in a brief letter with no negotiations and only three weeks' notice. Maersk wrote in the letter that, no later than May 1, 2020, the company would transfer all its ships to the port in New Jersey, operated by Maersk's own port company, APM Terminals.
GCT raged, taking Maersk to court, where the company demanded full compensation for its lost business, which contributed nearly half the port's activity.
"Maersk breached its agreement with GCT solely because Maersk and its corporate parent and affiliated terminal operator thought they could make more money by doing so," said the US company, adding that the Danish group was acting decidedly inhonorably.
Maersk had otherwise offered compensation corresponding to around USD 5m, which the carrier itself deemed generous.
But it was not nearly enough, said GCT.
The port company assessed that it would lose more than USD 60m in revenue and warned that up to 100 jobs could be lost if Maersk was allowed to get out of the contract ahead of time.
In a deluge of legal documents, GCT pointed out that Maersk's ships accounted for 45% of the containers at the port. As such, it was catastrophic that the carrier moved its ships at less than a month's notice and amid a global crisis, which could potentially bring world trade to a halt.
After nearly two years in a legal tug-of-war, the parties have now settled. As the settlement is confidential and made outside the legal system, it isn't possible to describe what the parties have agreed.
Maersk operates 76 container terminals across the world through its port company, APM Terminals.
Besides the US east coast terminal in Port Elizabeth, New Jersey, APM Terminals also operates a major container terminal in Los Angeles on the west coast, a hub for US trade with China.
English edit: Jonas Sahl Hollænder
Port operator wants full compensation from Maersk after canceled deal
Maersk is free to rip up port deal and move terminal in the US
Maersk sued by competitor after terminating port agreement in the US