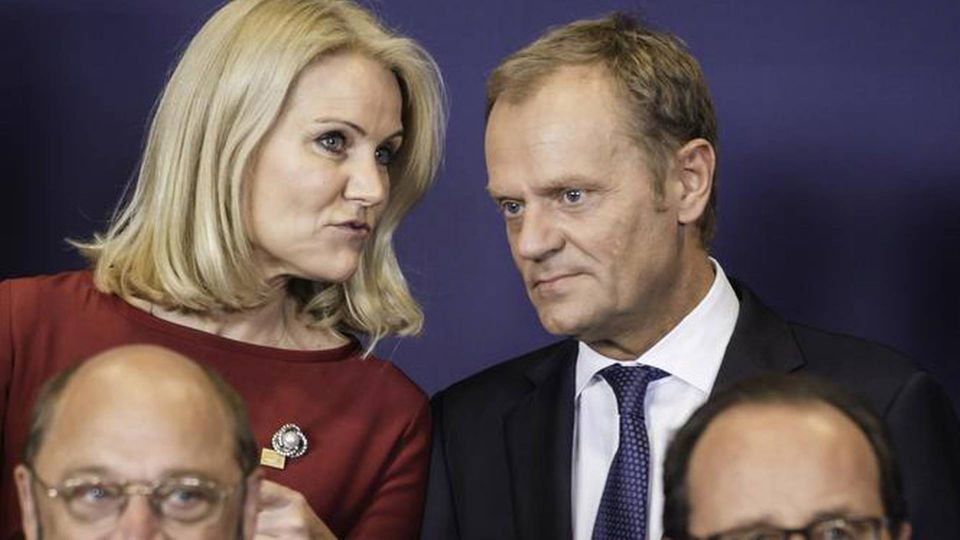 The EU's various head of state emphasize that a free-trade agreement between the EU and US must be completed before the turn of the year. The comments came after wrapping day two of the Brussels summit on Friday.
"I have urged that we throw all our strength at efforts to ensure that a deal is settled before the turn of the year," said Danish prime minister Helle Thorning-Schmidt at a press conference.
"Fortunately we've been able to confirm to each other that we need to do everything we can to complete a deal before the end of this year. It's not very easy, but we need to try," she said.
The free-trade agreement, which goes by the name TTIP, is in its third year of negotiations between the US and the EU. A deal of this scope would make the EU and the US the biggest free-trade zone in the world.
This will make it easier for companies to export, import and invest across the Atlantic.
The deal, which has been met with criticism from European consumer organizations, will also help pull the EU all the way out of the financial crisis.
The prime minister also points out that the agreement represents "one of the tools that could contribute to increased growth and employment in the EU."
"I am convinced that a free-trade agreement would be very good news to Denmark as well as Europe in general," she said, though she does shy away from the fact that "not all countries are as excited about this as Denmark."
Last month US Vice President Joe Biden called for increased European commitment to settle the agreement.
"It's necessary for Europe to show as much interest in this process as we do in order to convince the Americans," said Biden when he visited EU president Donald Tusk in Brussels.
And the EU heads of state now emphasize this ambition to have a deal ready before 2016.