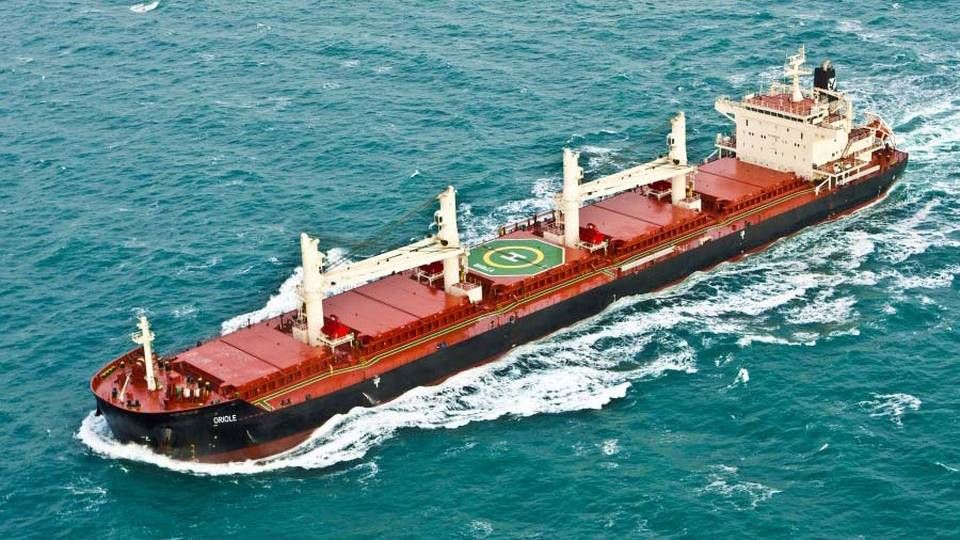 Eagle Bulk Shipping finished 2018 with improvements on the top as well as bottom line, with the latter item now back in the black after a deep deficit in 2017, shows the company's annual report.
The shipping company, based in Stamford, Connecticut, saw its net revenue grow 31 percent last year, a development the company attributes to improvements in the dry bulk market and an increase in available ship days for its ships. The latter is due to the fact that Eagle Bulk has in the past two years bought a total of 12 ultramax vessels, while two have been sold.
CEO Gary Vogel notes that Eagle Bulk will continue to execute its fleet renewal.
"(...) during the first quarter of 2019, we have acquired a 2015-built Ultramax and sold two 18 year-old vessels. In addition, we executed a refinancing which has allowed us to continue to strengthen our balance sheet," says Vogel.
The refinancing has given Eagle Bulk around USD 65 million in liquidity, which helps lowering debt costs and extends maturation date for existing loans, adds the CEO.
Opted for scrubbers
For the full year, net revenue increased by USD 73.3 million to USD 310.1 million. This helped give Eagle Bulk a net profit of USD 12.6 million, a marked improvement from a deficit of USD 43.8 million the year before.
Eagle Bulk also achieved a profit in the fourth quarter, even though several observers have pointed to disappointing developments for the dry bulk market. But Eagle Bulk booked a bottom line profit of USD 6.5 million, up from a deficit of USD 16.6 million in the same period 2017.
For the first quarter this year, the shipping company has covered close to 90 percent of the ship days for its fleet at average TCE rates of USD 9,124 per day.
In response to the impending sulfur cap, Eagle Bulk has decided to use scrubbers to ensure compliance with the new regulations, set to come into force next year. In the fall, the shipping company's exercised several options, which mean that 37 of its ships will be fitted with scrubbers.
The shipping company's fleet current consists of 47 dry bulk ships in the supramax and ultramax segments.
English Edit: Daniel Logan Berg-Munch
Eagle Bulk secures credit facility to fund scrubbers
Eagle Bulk CEO projects rising dry bulk rates