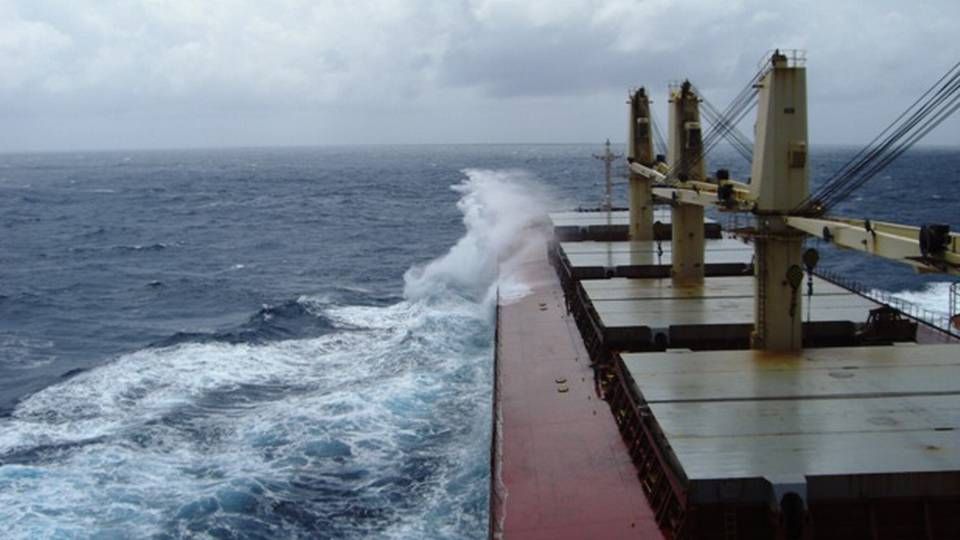 Bulk Jupiter's dramatic capsize and sinking on January 1st in the South China Sea carrying a cargo of bauxite, an incident where 18 of the vessel's 19-man crew were killed, could join the long list of accidents and losses of dry bulk carriers caused by cargo liquefaction and subsequent displacement, resulting in tragic consequences, says the dry bulk carriers' international interest group Intercargo in a statement warning against risks related to bulk cargo liquefaction.
Do you want to stay up to date on the latest developments in International shipping? Subscribe to our newsletter – the first 40 days are free
The organization adds that the risk categorization of bauxite transports should be upgraded.
Only a group C cargo
"Intercargo has repeatedly expressed concern over the need for increased care and vigilance when bulk cargoes that have the potential for liquefaction are to be carried, and has achieved success through IMO towards improved testing and verification of the carriage conditions for Iron Ore Fines and Nickel Ore cargoes. Bauxite appears to be another cargo that now requires the increased vigilance necessary to ensure safe carriage conditions are validated and maintained," says the organization in a statement.
Do you want to stay up to date on the latest developments in International shipping? Subscribe to our newsletter – the first 40 days are free
Bauxite, a key component in the manufacturing of aluminum, is currently categorized as a type C cargo in the so-called IMSBC code (International Maritime Solid Bulk Cargoes) that applies to dry bulk cargo transports, and this rating indicates that there should be no particular risk of liquefaction, even though accidents have been reported in recent years on vessels carrying bauxite.
Category A cargoes specifically mention the risk of liquefaction, requiring that the exact humidity content of the cargo be known at all times, which the shipper is required to test.
Ensuring cargoes
"What is normally considered a Group 'C' cargo may have the potential to behave like a Group 'A' cargo when that cargo's specified characteristics are not maintained, especially when cargoes with higher levels of fines and moisture beyond those specified in the IMSBC Code are presented. Port States have an obligation to ensure that the condition of cargoes they permit to be loaded in their ports are safe for carriage. There is no doubt that if this obligation was strictly adhered to by all port States through consistent implementation by Competent Authorities, the risk to bulk shipping would be greatly reduced," says David Tongue, Secretary General, Intercargo.
Bulk Jupiter loaded bauxite in Kuantan in Malaysia and, according to Intercargo, numerous - if not all - dry bulk carriers have suspended bauxite shipments from the Malaysian port city after investigations, in the wake of the Bulk Jupiter accident, have indicated that the cargo is not safe.
Dry bulk carrier Harita Bauxite sank in February 2013.
Intercargo has 160 members and is represented in the IMO, which is expected to discuss bauxite later this year.
IMO expected to put bauxite on the agenda after wreck
Fatal wreck shocks dry bulk and marine insurers