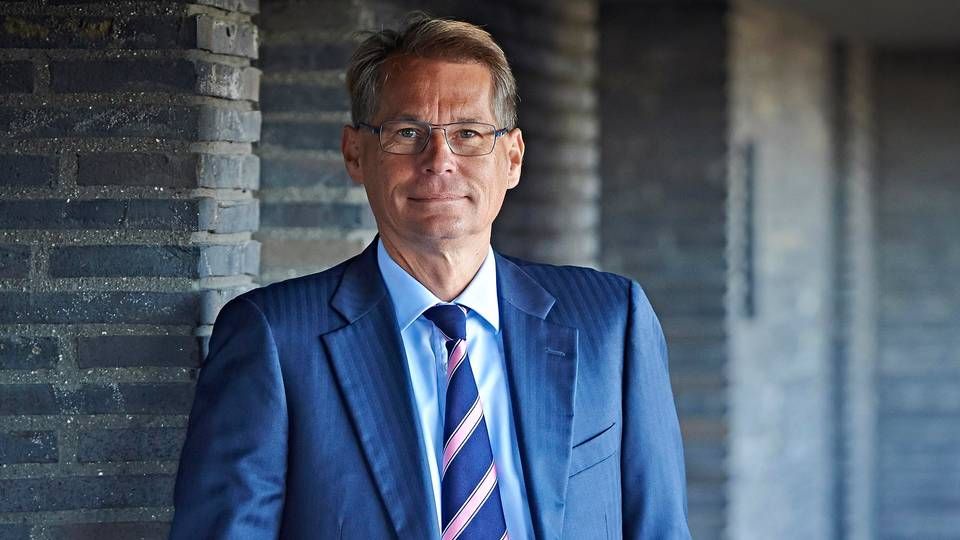 Danish dry bulk carrier J. Lauritzen on Thursday published its financial results for 2015, which finished as something of a nightmare year for the global dry bulk sector. The carrier suffered a deficit of USD 313.4 million, almost twice as much as in 2014 when the carrier's deficit came to USD 165.7 million.
"We are impacted by a dry cargo market which even in a 30-year time frame is all-time low and has lead to negative EBITDA and impairment losses," says CEO Jan Kastrup-Nielsen in the annual report.
"J. Lauritzen, however, has in 2015 managed to keep a robust balance sheet and maintained strong relations with our core customers while redeeming USD 71million of bond debt. Our gas carrier activities continued to perform well and in line with expectations, and initiatives, which will be executed during Q1 2016, will assist us in weathering the current storm in the dry cargo segment," he says.
The result for 2015 was heavily impacted by one-off items totaling USD 207.2 million. J. Lauritzen has in the past year booked impairments and deferrals for a total USD 281.9 million, though the carrier received USD 74.7 million in compensation from closed contracts, sales and claims, according to the report. Lauritzen's 2014 result was negatively impacted by USD 118.9 million in one-off items.
Capital injection
In light of the historically low dry bulk market, which does not look set to improve anytime soon, J. Lauritzen has made a deal with its sole shareholder, the Lauritzen Foundation, for an injection of fresh capital to bolster the carrier's balance. This means that the Foundation will inject around USD 19 million into J. Lauritzen while the carrier will divest a series of assets, which are deemed non-strategic, to entity LF Investment, a fully owned unit under the Lauritzen Foundation.
These assets include the carrier's remaining stake in Axis Offshore,a joint venture with Norwegian equity find HitecVision focused on hotel vessels for the offshore sector.
As such, J. Lauritzen will get a total of USD 125 million in fresh capital during 2016 for a combined book value of USD 105.9 million, according to the annual report.
Shipping banks put pressure on J. Lauritzen owner
For the coming year, the Chinese economy still represents a wild card for the carrier, and J. Lauritzen points to the risk of a further decline in Chinese commodity imports, which would lead to sustained pressure on players in the dry bulk sector. Even though the scrapping of dry bulk vessels has accelerated in the beginning of the year, the markets will continue to be weighed down by an oversupply of vessels, projects Lauritzen.
"With only modest demand growth, we expect dry bulk freight rates to remain subdued during 2016.For our gas carriers a minor improvement in the market balance is expected with demand growth projected to be slightly higher than supply growth," writes J. Lauritzen.
The carrier expects an operating result on par with 2015, a year in which the carrier, among other developments, sold its last two remaining Capesize vessels and further reduced its exposure to dry bulk by divesting another nine owned vessels along with five partially owned vessels.
CFO and chairmen step down
A series of fresh faces will be tasked with turning around the massive deficit. It was revealed on Thursday morning, prior to publication of the annual report, that the carrier's CFO of many years, Birgit Aagaard-Svendsen, will step down. According to a press release, she has decided to exercise an option to resign due to her age.
And this is not the only change on key positions at the carrier, as J. Lauritzen's chairman Bent Østergaard and vice chairman Ingar Skaug, citing the same reason as the CFO, have similarly opted to step down.
Jesper Lok - former CEO of Svitzer and Danish state-owned rail company DSB - has been appointed new chairman. He joined the J. Lauritzen board of directors in March 2014.
Lauritzen Foundation: We have to dig into our pockets
Shipping banks: J. Lauritzen will burn cash again in 2016
Lauritzen CEO: Not worried about the carrier's future