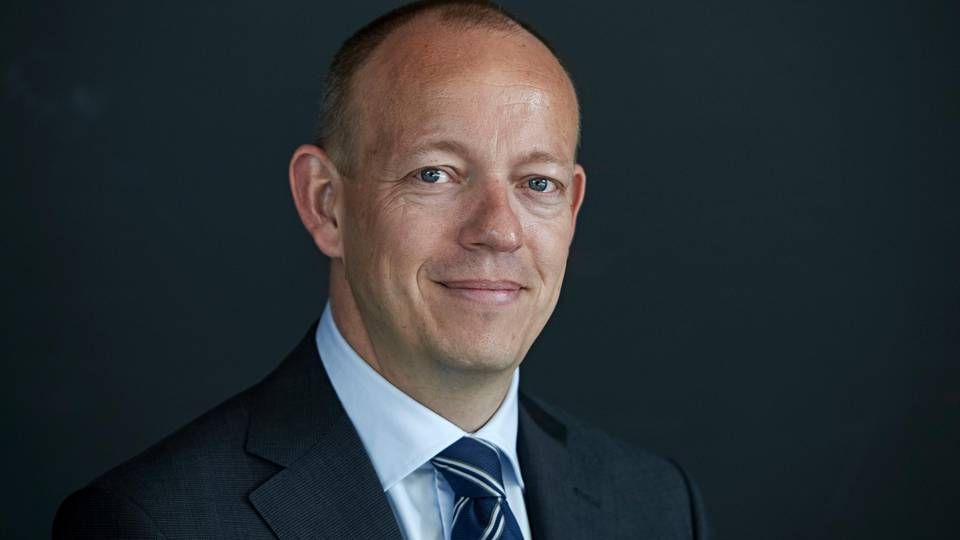 Norden's massive USD 285 million deficit for 2015 did not come as a big surprise in an industry where some of the key players have posted negative results in recent weeks of no less than half a billion dollars.
And the Danish carrier also issued an early warning a few weeks back when it was clear that a large impairment on asset values would force the full-year result down - following the USD 416 million deficit the carrier suffered the previous year.
The 2015 annual report was the first full-year report from Jan Rindbo as CEO of Norden, a position he took over in May last year, and it is safe to say that the financial haze shrouding the sector already back then has not lifted - rather the opposite. From Rindbo's point of view, the prospects for the coming years are more than uncertain, and fundamental changes are needed in order to get the market back on a positive track, not to mention a return to a satisfactory result with which the carrier can pay dividends to shareholders.
Structural change
"We're challenged by the fact that the dry bulk industry has undergone a structural change. After a decade with an average growth of six percent, the growth has now dropped to zero. Many new ships will still be delivered in 2016, but fortunately we're also seeing more ships being scrapped. In recent months around seven percent of the fleet has been scrapped, in terms of the full year. This level will need to continue in order for the market to reach a balance again. Today ship's of just 15 years are being scrapped, which is the first time in history," says Jan Rindbo in an interview with ShippingWatch after publication of the annual report.
The first tentative improvement could therefore emerge in 2017 when the orderbook, as it looks today, is low. Economic growth in China and the modest global growth expectations will not in and of themselves bring the market back on track, and the sector may have to wait until 2018 before it can be described as strong again. J. Lauritzen CEO Jan Kastrup-Nielsen made similar projections last week after the carrier delivered a surprisingly large deficit for 2015 and announced new appointments to its board.
Gradual improvement
Jan Rindbo declines to venture a projection about when shareholders can once again look forward to returns on their investment, adding that this decision is in the hands of the board of directors. But as he says, Norden will work hard to return to profits, and "the market could gradually improve" during 2017 and 2018.
The tanker business is doing well and delivered its best operating profit ever, but the carrier has no plans at this point to increase its exposure to the solid tanker market and scale down dry bulk. At least not for now, because as Rindbo says, the carrier is constantly keeping an eye on opportunities in the market.
The focus on fewer ship types, as reported by ShippingWatch last summer, forms a core element in the carrier's new strategy to focus its business ad ultimately strengthening its earnings. The USD 20 million cost efficiency program is underway and Norden's costs have been reduced by USD 9 million so far.
More tankers this year
"It's crucial that the dry bulk market picks up again, and this will not happen before 2017. Fortunately we're a solid carrier with a strong operational performance, and we can present a positive cash flow," says Jan Rindbo.
For the full year 2016, Norden's guidance points to somewhere between a deficit of USD 60 million and a profit of USD 30 million.
Analysts have experienced worse annual reports in recent weeks than the one posted by Norden, and as such, there are no major exclamation points in analyst agency's Fearnleys comment on the carrier's results: 2016 will remain challenging for dry bulk. Things are still looking fairly positive for tanker, at least until mid-2016 when new tonnage will start flowing into the tanker segment.
Norden hit with USD 285 million deficit in 2015
Five days of massive losses tremble the bulk industry
Norden: We are doing better than many of our peers
Ship sale makes Norden downgrade 2015 result